Candace Cameron Bure Worries 'All the Time' That Her Hallmark Christmas Movies Won't Be Successful: 'One Day, You're Going to Slide Off That Pedestal'
Candace Cameron Bure might be Hallmark Channel's Christmas Queen, but she isn't resting on her laurels. The 45-year-old actor has confessed that she fears she might someday lose her holiday crown if one of her movies disappoints viewers. 
Candace Cameron Bure says she has anxiety over whether her Hallmark movies will be successful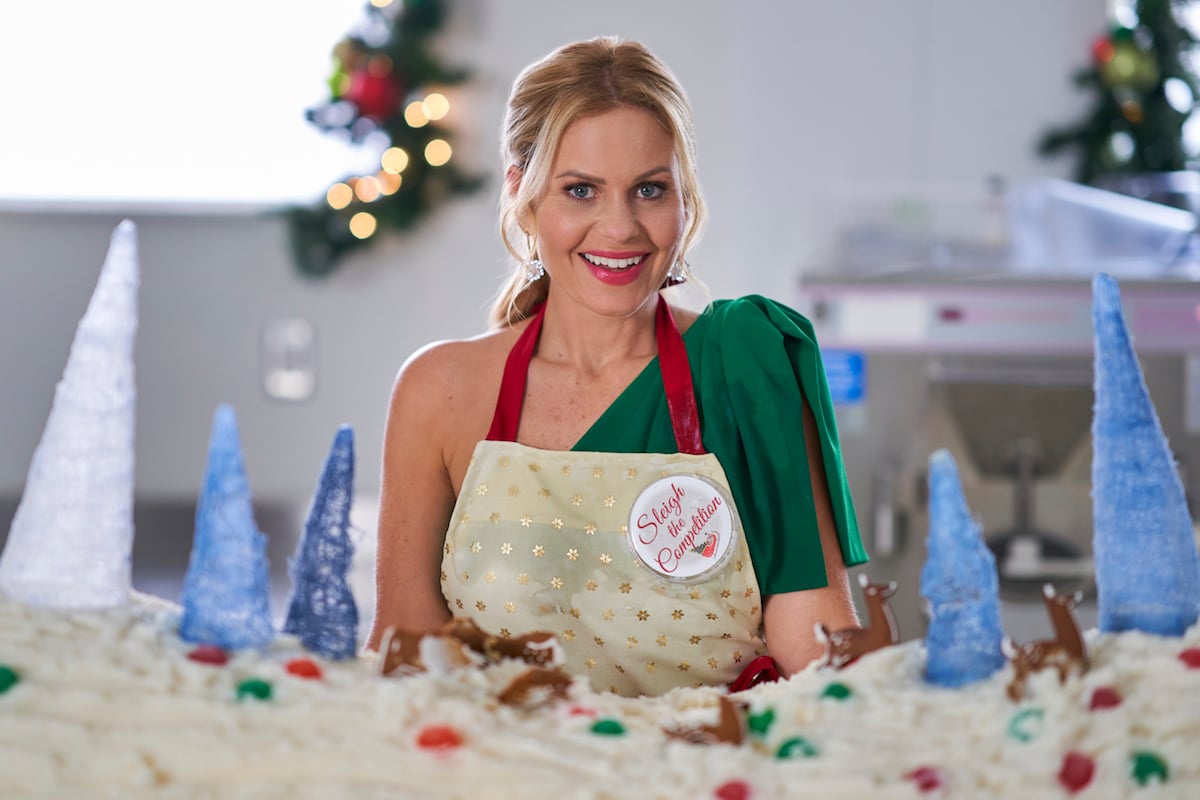 Bure has appeared in dozens of movies for Hallmark over the years. However, she still gets pre-premiere jitters, she confessed during an appearance on The Call to Mastery podcast earlier in 2021. 
"I worry all the time about my movies. I actually got sick to my stomach on this last Christmas movie that aired in November [2020] because I've created an anxiety for myself," she said, speaking of If I Only Had Christmas. "Because my movies have been the top-performing movie seven years in a row, and then you know one day, you're going to slide off that pedestal."
The 'Fuller House' star explains why she keeps making Christmas movies 
If worrying about a movie's possible failure stresses her out so much, why keep doing making them? Bure said it's because she loves what she does. 
"Every year, it kind of makes me sicker and sicker every time I have a movie to come out because I'm like, 'Is this going to be the year? Is this it?'" she said. "And I had to have a come-to-Jesus moment with myself in 2020 because I thought, 'Why are you doing this?' Meaning, why are you making the movies? I had to bring it back to my why — my why that I set 12 years ago, coming back to the industry," she said, referring to her return to performing after she spent time away from the spotlight raising her three children.
"I make [movies] because I love acting. I make them because of the connections I make and the conversations that I have with people … I had to remind myself of my why and then let it go and just say, 'You know what, it doesn't matter what those ratings are,'" she said.
Candace Cameron Bure's new movie 'The Christmas Contest' premieres Nov. 28 
Bure may be feeling some of that anxiety this holiday weekend. Her latest Hallmark Christmas movie, The Christmas Contest, premieres Sunday, Nov. 28. In it she plays a business consultant named Lara who competes against her ex, a retired baseball player named Ben (John Brotherton) in a Christmas contest where the top prize is a donation to a charity of the winner's choice. The one-time couple's relationship didn't end well, but as the competition ramps up, they realize they have more in common than they thought. Eventually, they'll have to decide what's more important: winning or true love. 
Bure will be reuniting with her former Fuller House co-star Brotherton in the film, and fans can definitely expect some nods to that show in The Christmas Contest, she told E! The movie should also please those who were rooting for D.J. Tanner to end up with Matt (played by Brotherton) rather than Steve (Scott Weinger). 
"This is totally for all the fans that wanted Matt and D.J. together," she said. "Absolutely, 100 percent!"
The Christmas Contest airs Sunday, Nov. 28 at 9 p.m. ET on Hallmark Channel. 
Check out Showbiz Cheat Sheet on Facebook!