'Candy' Cast on Hulu: A Complete Guide to the Actors and Characters That They Portray
The 'Candy' cast on Hulu includes Jessica Biel, Melanie Lynskey, Timothy Simons, Pablo Schreiber, Raúl Esparza and many others viewers will recognize.
Jessica Biel's latest true crime drama drops on Hulu in May, but who else is in the Candy cast alongside The Sinner star? Biel portrays 1980s Texas housewife Candy Montgomery, while her co-star Yellowjackets alum Melanie Lynskey portrays her friend and fellow churchgoer, Betty Gore. Other main cast members include Raúl Esparza, Timothy Simons and Pablo Schreiber.
Hulu's main 'Candy' cast and the characters they portray
Jessica Biel and Melanie Lynskey co-star as the two leads in the chilling true story of love and death in Texas. The three supporting actors round out the Candy cast perfectly. Timothy Simons plays Pat Montgomery, Candy's wife and the father of their two children. Simons is well known for his role as Jonah Ryan in HBO's Veep. Pablo Schreiber also plays a large part in Candy as Alan Gore, Betty's wife. As viewers find out in Hulu's Candy trailer, Biel's character has an affair with Schreiber's character — Alan Gore, Betty's husband. Viewers might recognize Schreiber from Netflix's Orange Is The New Black, where he portrayed George 'Pornstache' Mendez. 
The last supporting actor that rounds out the Candy cast is Raúl Esparza, who portrays Don Crowder. He appears briefly in the trailer defending Candy as her lawyer. Esparza is well-known for his role as Rafael Barba in Law & Order: SVU. He also portrayed Paul Mendelson in Hulu's true crime series about the opioid epidemic, Dopesick. 
"They're looking for some kind of crazy drifter, a strong man," Esparza says in the Candy preview.
Who else is in the 'Candy' cast?
In addition to the five main characters, there are an array of other Candy cast members who join the Hulu series to tell the story of Candy Montgomery. Selena Anduze portrays Jackie Ponder, the "beloved pastor" at Betty and Candy's Lucas Methodist Church. Viewers might recognize Anduze as Agent Rodriguez in Disney+'s WandaVision or as Paige in Netflix's The Haunting of Hill House. Also, Jessie Mueller plays Sherry, Candy's close friend and confidante. Mueller is well-known for Steven Spielberg's movie, The Post.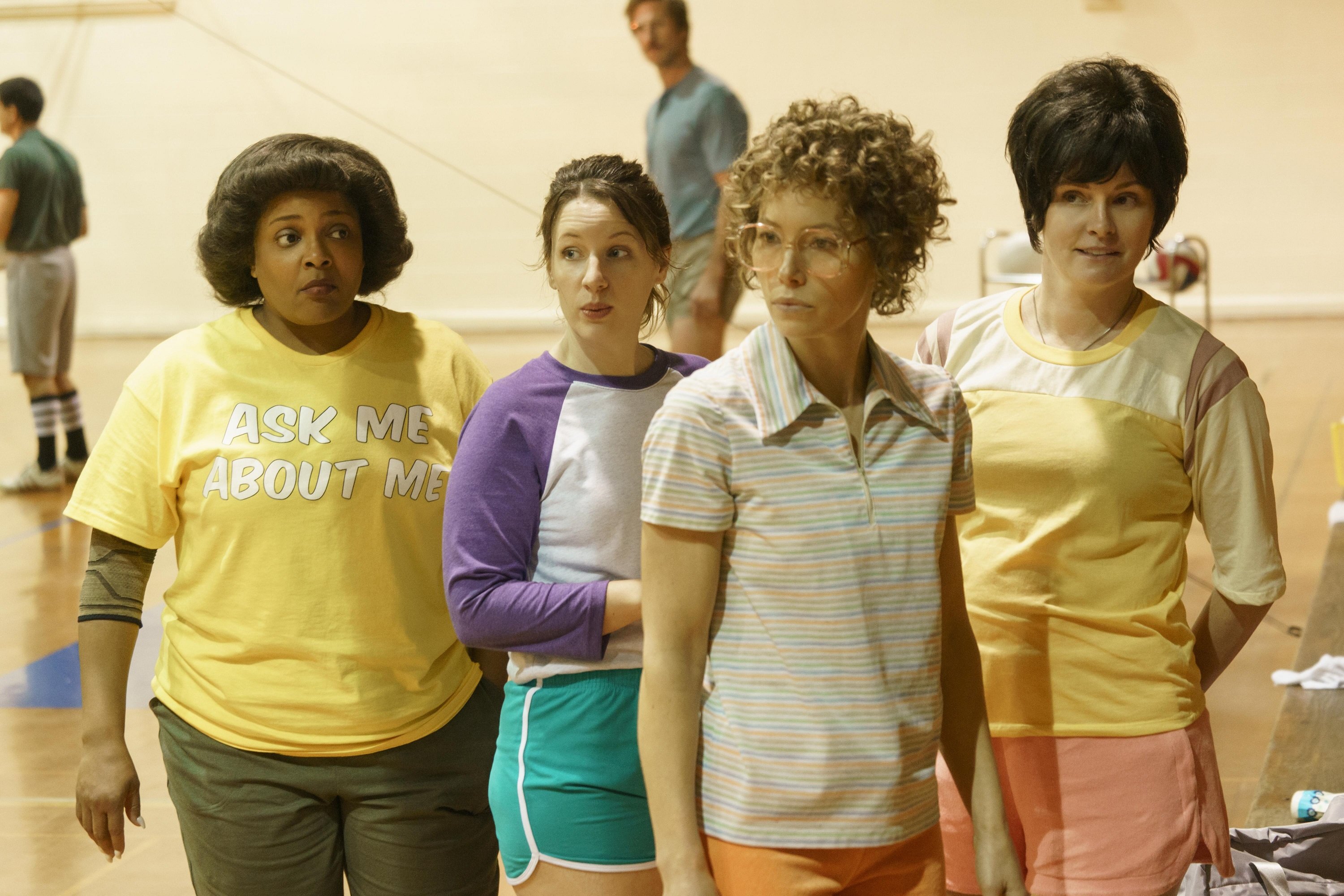 Sharon Conley appears in all five episodes as another churchgoer and friend of Candy's, Sandra "Sandy" Lockett. Russell Thomas plays Sandy's husband, Jeffrey Lockett. Jamie Anne Allman portrays another friend in the Candy cast, Elaine. 
Adam Bartley plays Betty and Alan's neighbor, Richard, who goes to the house to check on Betty while Alan is away on business. Bruce McKinnon plays another friendly neighbor of the Gore's, Jerry. Jesse Gallegos stars alongside Esparza as Candy's legal counsel, Robert Udashen.
Rick Espaillat and Annie Cook portray Mr. and Mrs. Bob Pomeroy. Lauren Halperin plays Tommy, and Kevin Howell plays the courtroom sheriff during the trial.
Is Justin Timberlake in 'Candy?'
Although it was kept a secret until Candy Episode 4 aired on Hulu, Justin Timberlake is in the Candy cast as Deputy Steve Deffibaugh.
In an exclusive interview with one of the Candy creators, Nick Antosca revealed why the producers chose to keep Justin Timberlake a secret from viewers.
"It was a mutual decision," Antosca explained. "That was something that came about by luck and chance. And we all had a quick conversation about how cool this would be and how perfect it would be. It just seemed like a fun element to introduce."
Who plays the kids in 'Candy' on Hulu?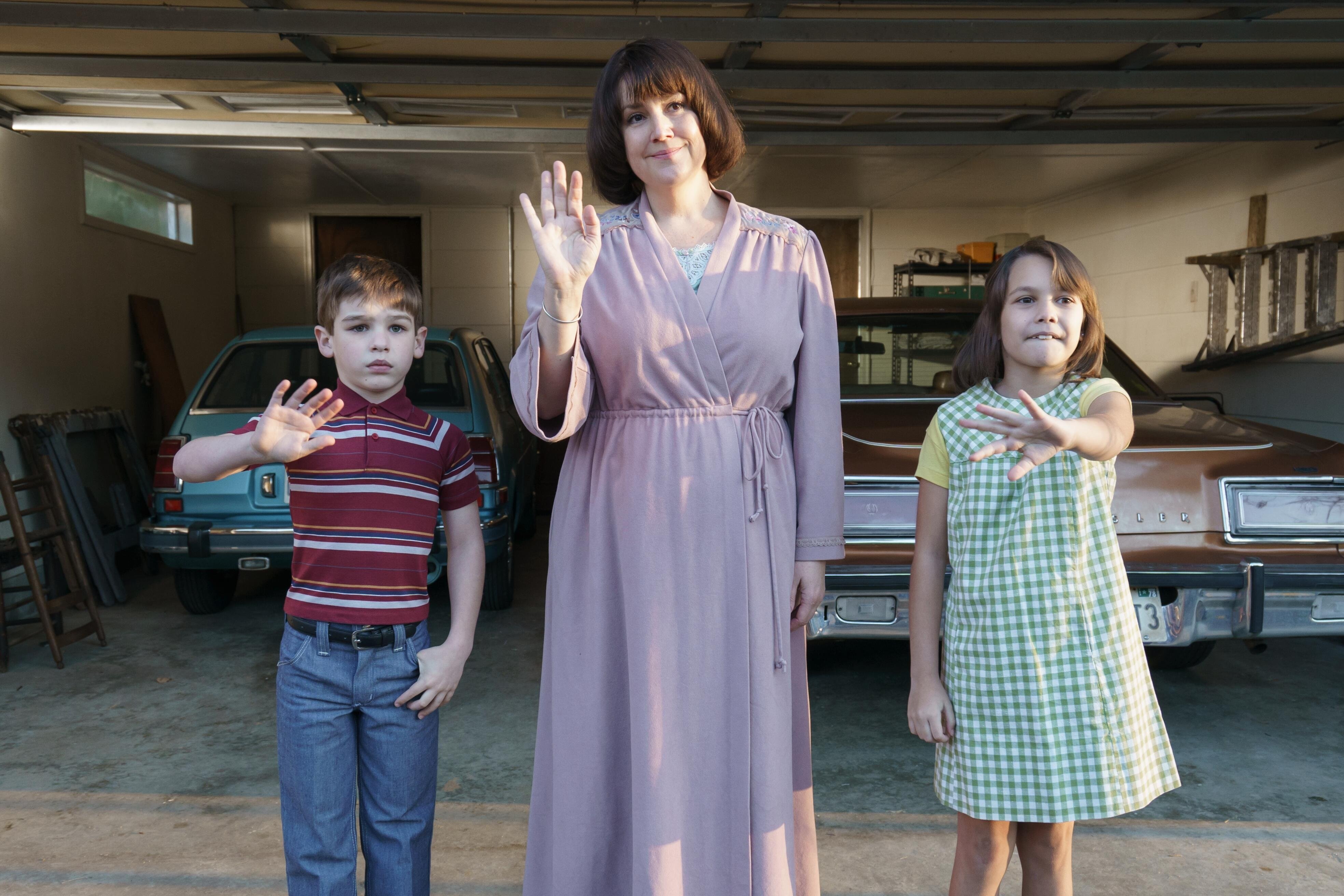 Both Texas housewives in Candy have children that appear throughout the five-episode series. In the cast, Aven Lotz plays Candy and Pat's daughter, Becky Montgomery. She's close friends with Betty and Alan's daughter Christina Gore, who Atonella Rose plays. Also, Dash McCloud plays Candy and Pat's son, Jason Montgomery.
Candy premieres on Hulu Monday, May 9, with the release of only the first episode at 9 p.m. PT/midnight ET. The remaining four episodes drop every day following the premiere, with the finale dropping on Friday, May 13.