'Candy' on Hulu: How Did Betty Gore Die in Real Life?
Find out what happened to Betty Gore in 1980 compared to the 'Candy' on Hulu true crime series with Melanie Lynskey and Jessica Biel.
Episode 1 of Candy on Hulu with Jessica Biel reveals the disturbing events of Betty Gore's (portrayed by Melanie Lynskey) death. However, when Allan Gore's (Pablo Schreiber) neighbors discover Betty's body in the true crime drama, they tell Allan she was shot. How did Betty Gore die in real life? Find out the true story's details before continuing the five-episode miniseries on Hulu.
'Candy' on Hulu Episode 1 recap of Betty Gore's death
In Candy on Hulu Episode 1, Allan Gore left for a business trip on Friday, June 13, 1980. He knew his wife Betty Gore did not want him to go, but he left for St. Paul, Minnesota. While there, Allan repeatedly called Betty throughout the day, but she didn't answer the phone. He became worried that evening and had a neighbor, Richard (Adam Bartley), check on Betty in their Wylie, Texas, home. At first, Richard tells Allan that her car is missing and no one is at the house. 
Allan calls the hospital and the police after he gets off the phone with Richard. He also made several calls to Candy Montgomery (Biel), asking about Betty. 
At 11:30 p.m., Richard heads over to the house again and realizes that the car is still there. Allan insists that Richard break into the house. Richard runs into Jerry (Bruce McKinnon) when he gets to the house. Jerry's wife, Ruth, insisted he brings a gun. The two men walk in through the garage. Lester arrives to help. The men worry because the car is still there and the lights are all on in the house.
Richard finds the door unlocked, and all three men enter the house. They find blood in the bathroom and the baby alive but crying. All three men open the bedroom door and see a gruesome scene — Betty is dead. Jerry tells Allan that he believes Betty was shot, but the baby is OK. 
Soon after he heard the news, Allan called Candy to tell her that Betty was dead. Allan says that Betty was shot with a gun, and Candy seems relieved. However, the camera pans to a bloody scene and an ax. Was Betty Gore shot?
What happened to the real-life Betty Gore?
The first real-life reports of Betty Gore's death as it spread through Wylie, Texas, late Friday night were that she was shot. According to Texas Monthly, Jerry and Lester found Betty in the utility room, but the scene was so gruesome and bloody that they could barely look. Both men quickly peeked into the room and then shut the door, concluding that Betty had been shot. In an interview with CBS DFW (below), Lester Gayler recalls the blood was everywhere.
"It looks like she's been shot," Jerry told Allan when the husband called moments later.
However, by Saturday morning, word spread that someone had murdered Betty Gore with an ax. The initial reports were wrong.
"There were, in all, 41 chop wounds," the article continued. "Forty of them occurred while Betty Gore's heart was still beating."
What happened to Betty Gore's children?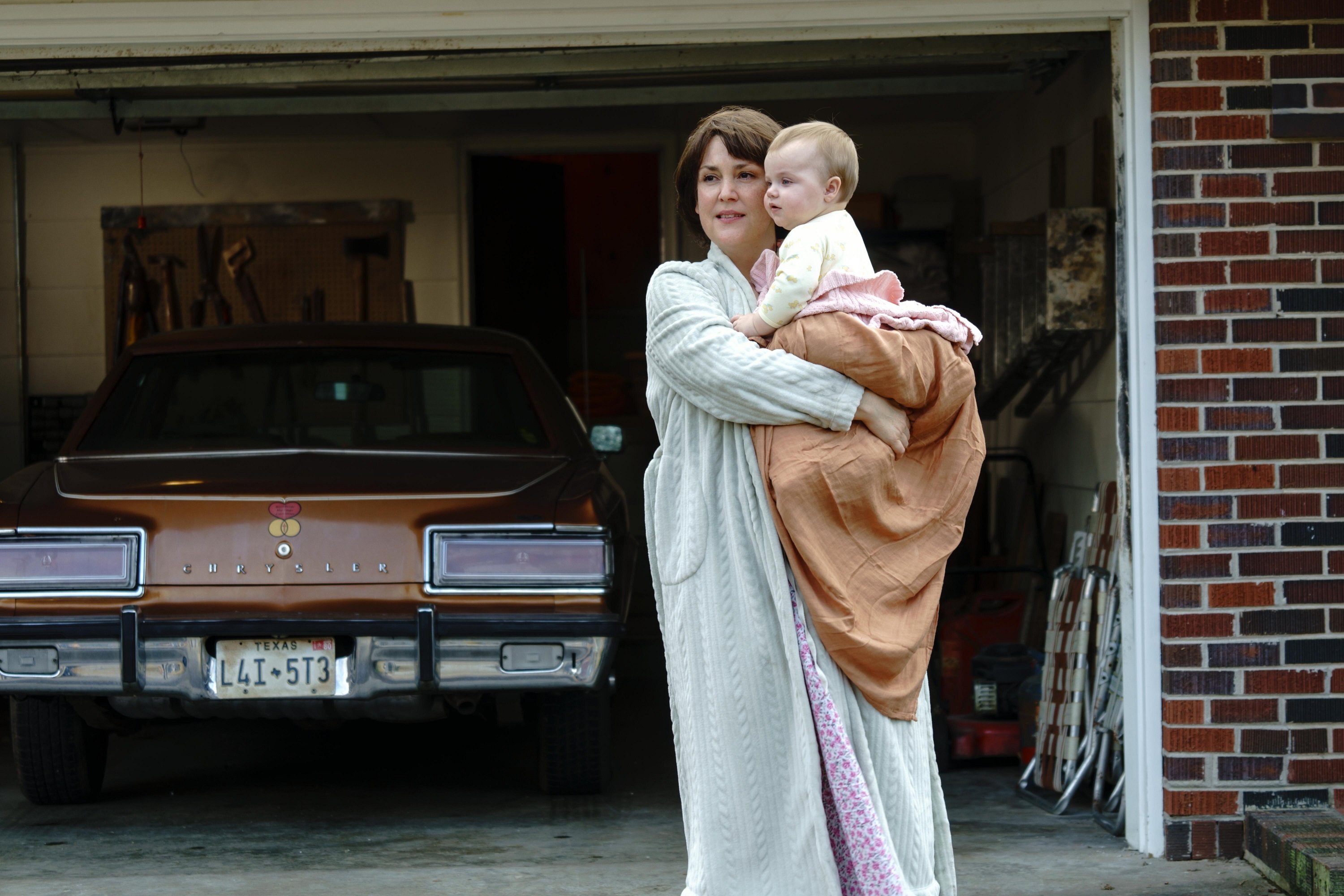 In real life, Allan Gore married Elaine Williams (portrayed by Jamie Anne Allman) after Betty Gore's death. However, they divorced shortly after. According to Bertha Pomeroy's obituary, Betty Gore's parents, Bob and Bertha Pomeroy (Rick Espaillat and Annie Cook) adopted Betty and Allan's two girls, Alisa and Bethany Gore. 
Alisa Gore, who now goes by Lisa Harder, married John Harder on April 23, 2011, and currently lives in Newton, Kansas, with their two boys. Bethany Gore resides in Las Vegas, Nevada, with her husband, Chad Mickey. According to Lisa Harder's Facebook account, Bethany and Chad had a baby girl on Jan. 9, 2013 — Josie Suzanne Mickey shares the same birthday as her grandmother, Betty Gore. According to Bethany's Facebook page, the couple now has three children, two girls, and one boy. Bethany followed in her mother's footsteps and became a teacher.
According to Facebook, Allan Gore is currently retired and living in Sarasota, Florida.
Candy premieres on Hulu Monday, May 9, with the release of only the first episode at 9 p.m. PT/midnight ET. The remaining four Candy episodes drop every day following the premiere, with the finale dropping on Friday, May 13.