'Candy' on Hulu: Everything We Know About Betty Gore's Children Now, 42 Years Later
Find out where Betty Gore's children, Alisa Gore and Bethany Gore, are now, 42 years after the events portrayed in 'Candy' on Hulu.
After watching Candy on Hulu with Jessica Biel, many viewers want to know more about Betty Gore's children. In the five-episode series, Candy Montgomery (Biel) kills her friend, Betty (Melanie Lynskey), with an ax. The story is based on a true crime in Wylie, Texas, in 1980. What has happened to Betty Gore's children since the events of Candy, and where are they today? Here's everything we know.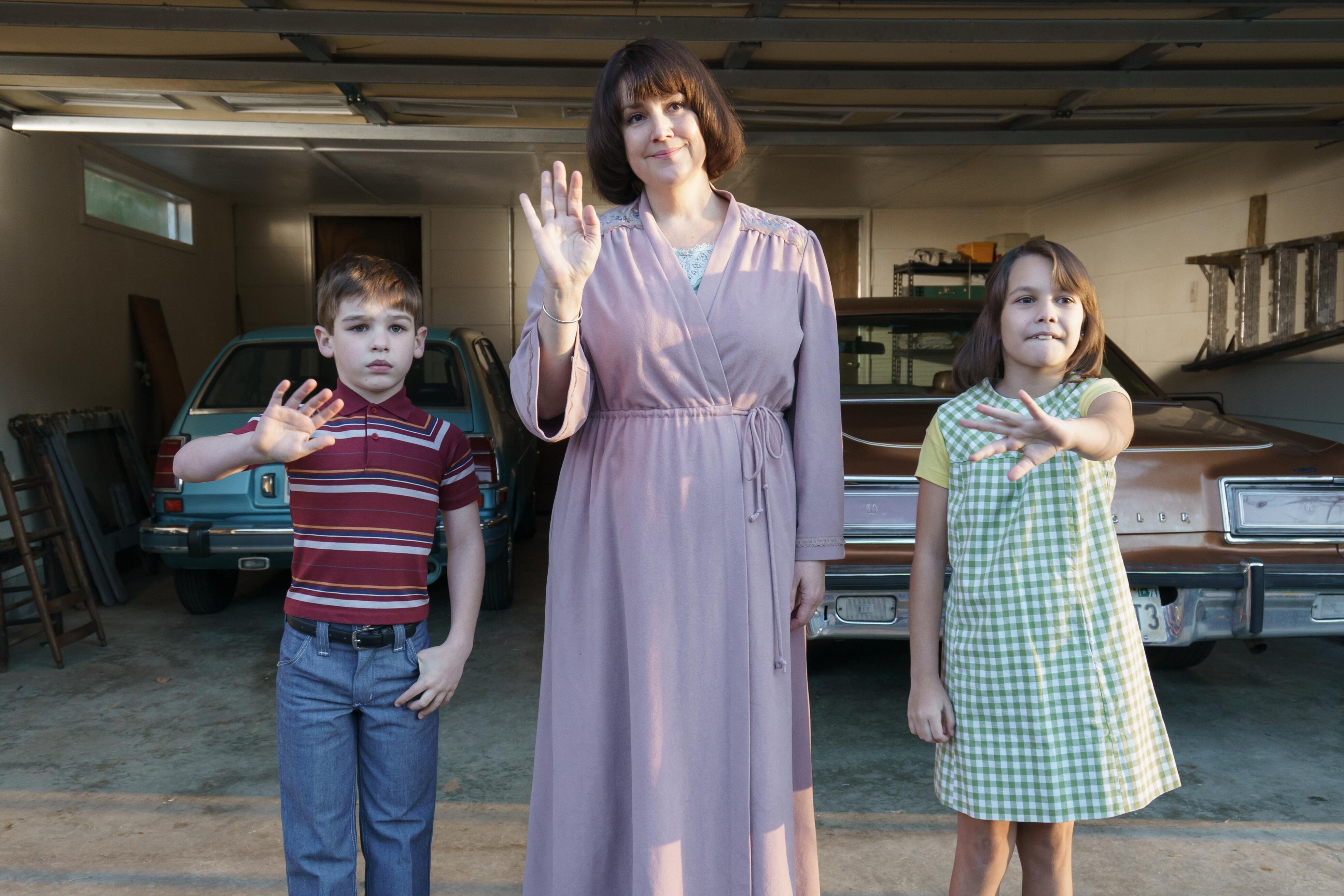 'Candy' on Hulu: Did Betty Gore have a son?
In Candy on Hulu, Betty Gore has an older daughter named Christina Gore (Antonella Rose) and a baby, Bethany Gore. However,  Allan Gore (Pablo Schreiber) and Betty also foster a son, Davey (Hudson Hughes), in the series. Candy's creator and executive producer, Robin Veith, gave insight into whether Betty Gore had a son in real life. 
"They fostered numerous children," Veith told Showbiz Cheat Sheet. "Yeah, it was something that they did several times. But, you know, you take some creative license, too."
While there are no specific details about a real-life Davey, Betty and Allan did foster several children during their marriage.
'Candy': Where is Christina Gore (Alisa Gore) today?
After the events of Candy on Hulu, Bob and Bertha Pomeroy adopted Betty's two children, Alisa, and Bethany Gore. (Rick Espaillat and Annie Cook portray Betty's parents, Mr. and Mrs. Pomeroy, in the Candy cast on Hulu). After Betty's death, both girls moved in with their grandparents in Norwich, Kansas.
According to her Facebook account, Alisa Gore, who now goes by Lisa Harder, graduated from Norwich High in Kansas in 1992. She then studied at Kansas State University and graduated in 1996. Alisa married John Harder on Aug. 17, 1996, shortly after her college graduation. Alisa and John have two sons, Jacob and Samuel. They currently live in Newton, Kansas. Additionally, she often shares photos of the pigs she breeds on Facebook. 
An update on Betty Gore's children: Bethany Gore
The baby portrayed in Hulu's Candy, Bethany Gore, resides in Las Vegas, Nevada, with her husband, Chad Mickey. According to Bethany's Facebook page, the couple has three children; two girls and one boy. Bethany followed in her mother's footsteps and became a teacher after studying at Wichita State University. She currently works at the Coral Academy of Science Middle School in Las Vegas.
Bethany's daughter, Josie Suzanne Mickey, shares a birthday with their mother, Betty Gore. On Jan. 10, 2013, Lisa Harder shared the news of her niece's birth on Facebook.
"My sweet new niece!" Alisa wrote. "Congrats to my sister Bethany Mickey and my brother-in-law Chad Mickey! Love you guys! Josie Suzanne Mickey was born 1/9/13 @ 4:40pm. 7 lbs 4 oz. She shares a birthday with our mother! Pretty special!"
All five episodes of Candy are currently available for streaming on Hulu.