'Captain America 4': Anthony Mackie Once Worked With This 'Twilight' Star
It was the moment Marvel Cinematic Universe fans were waiting for–Anthony Mackie officially signed onto the fourth Captain America film. The shield has been passed onto Sam Wilson. Fans are ecstatic to see the actor return for a new heroic storyline.
Marvel fans know that Mackie has appeared in various movies and genres. But many aren't aware that the new Captain America worked with a major Twilight alum.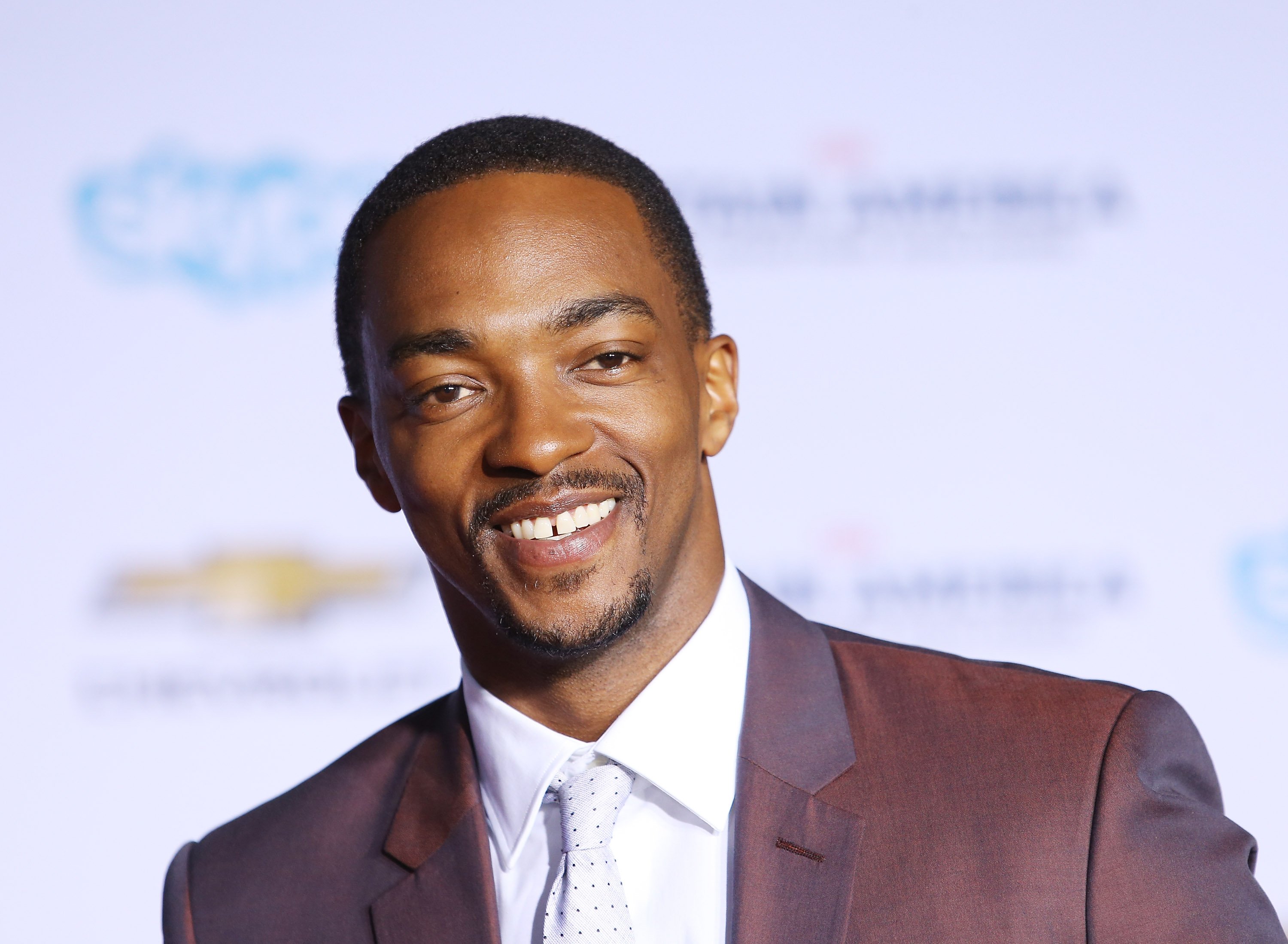 Anthony Mackie didn't want to be Captain America
Although the Avengers: Endgame star signed up for the shield, he wasn't thrilled about the idea initially. Mackie reminisced at a SAG-AFTRA Foundation panel about a meeting he had. Not only was Mackie "confused" by his character becoming Captain America, but he also "hated the idea" and thought "it was gonna be an awful idea."
"We never talked about [Sam Wilson taking the shield] when the pitch of the show came about it," the All the Way actor said. "It was more so about the continuation about what was gonna happen with the shield, if it was gonna be Bucky or if it was gonna be Sam. Because at the end of Endgame, Sam didn't accept the shield. He told Steve, 'It feels like this is someone else's, it feels like it's yours.' So at no point in time was he excited or looking forward to the idea of becoming Captain America."
What 'Twilight' star did Anthony Mackie work with?
Mackie once starred as the American activist and member of the Black Panthers, Hakim Jamal, in Seberg. The movie focuses on the real-life actor Jean Seberg and the COINTELPRO government operation. Kristen Stewart portrays the 1960s and '70s icon; She is known for her career-changing role as Bella Swan in The Twilight Saga.
Mackie joked about the first time he met his former co-star in an interview with The Hollywood Reporter. "I've had a crush on Kristen since I met her at JFK [International Airport]," the Avengers star commented. "And she wouldn't speak to me, and she was with a bunch of rude people."
The plot concentrates on Jean Seberg's support for the Black Panther Party but finds that the FBI keeps tabs on her. As a result of the invasive FBI surveillance, Seberg experiences a downward spiral. Mackie's character begins a sexual relationship with her, which complicates his marriage.
Mackie talked about the cost of fame with Stewart
According to the Los Angeles Times, the Captain America star and the Twilight alum addressed how fame comes with a cost. Fame is one of the concepts outlined in Seberg.
"Because of the internet, there's a cynicism, there's a hatred towards me and people in the limelight," Mackie said. "There's the idea of building you up with hopes that you fail whereas…we weren't inside of their lives, so there was an idea of building them up with hopes that we could one day be them."
Mackie pointed out that modern fame involves seeing "every minute of your life."
Stewart chimed in with her former co-star and mentioned how a platform could "allow you to be exactly who you are." However, the consequence is that "something inside of yourself turns it against you…this thing that made me who I am, this thing that I am just like so drawn to has now skewed that very truth and made it impossible to be who you are."
Viewers can stream Mackie and Stewart's political thriller on Amazon Prime.
RELATED: Anthony Mackie Knows Exactly How Long He Plans to Play Captain America
Related post url: