'Captain America 4' Is Officially Happening, Here's What We Know
The Falcon and the Winter Soldier may be finished, but this isn't the end of Sam Wilson's story. Captain America 4 is officially in the works. And while Marvel hasn't revealed any specifics just yet, a few details have been released.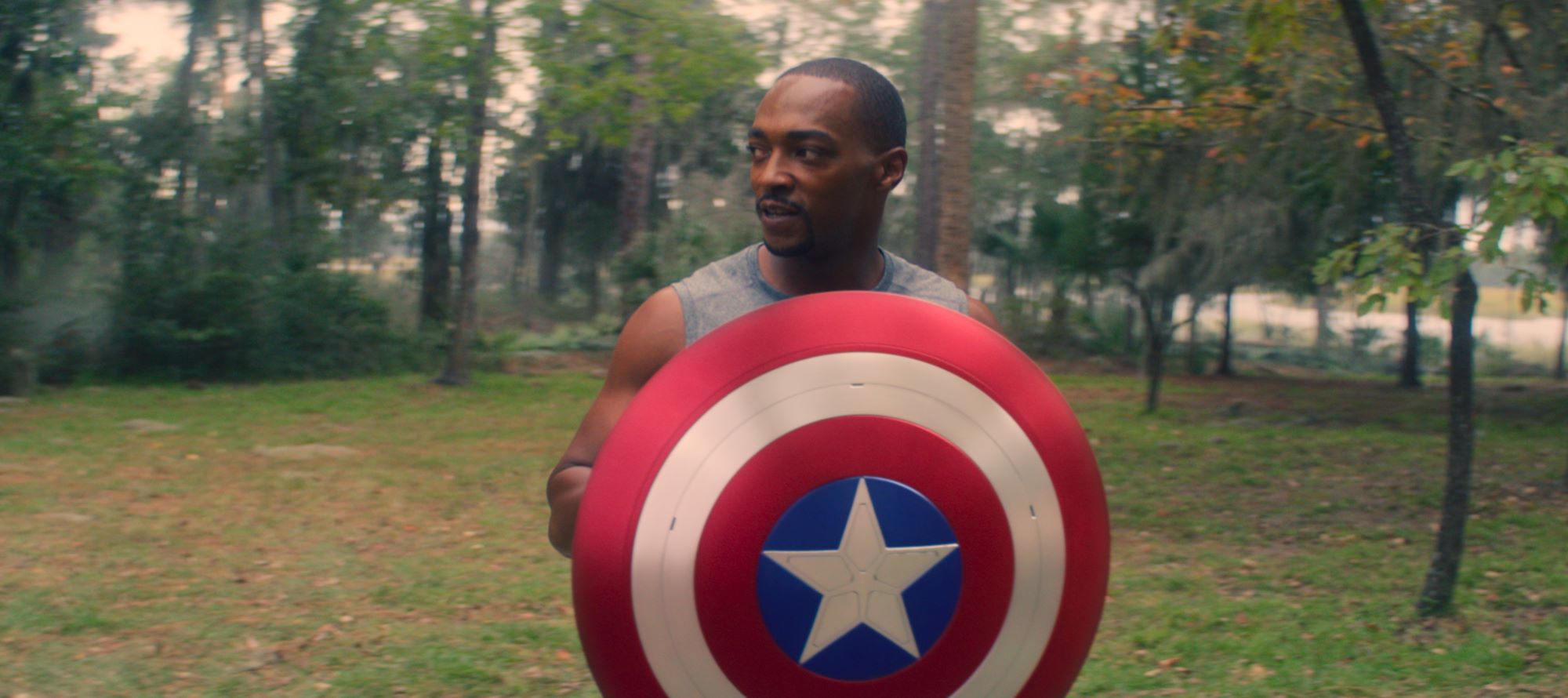 'The Falcon and the Winter Soldier' writer Malcolm Spellman is currently working on 'Captain America 4'
Malcolm Spellman tapped into very nuanced aspects of Sam Wilson's (Anthony Mackie) and Bucky Barnes' (Sebastian Stan) lives and personalities in The Falcon and the Winter Soldier. And he is gearing up to bring that magic back to the big screen with Captain America 4. 
According to The Hollywood Reporter, Spellman is currently developing a script alongside his The Falcon and the Winter Soldier staff writer, Dalan Musson.
The film will be the fourth in the Marvel Cinematic Universe's Captain America series. The last movie, Captain America: Civil War, was released in 2016. 
Anthony Mackie will likely return as Sam Wilson, aka Captain America
Filmmakers have yet to reveal casting details for Captain America 4. But the film will likely feature the return of Anthony Mackie's Sam Wilson. 
There is still no news on whether Sebastian Stan or Chris Evans will appear as Steve Rogers and Bucky Barnes. But when the movie finally begins production, more casting information will likely be released. 
Danny Ramirez may return as Joaquin Torres, aka Falcon in 'Captain America 4'
The Falcon and the Winter Soldier introduced Danny Ramirez as Joaquin Torres, Sam Wilson's Air Force ally. In the Marvel comic books, Joaquin is a falcon/human hybrid who joins Sam Wilson's Captain America as a heroic sidekick.
A scene in the Disney+ series in which Sam hands Joaquin the broken Falcon wings suggests Joaquin could become the MCU's next Falcon. Ramirez hasn't revealed any specifics. But in confirming he'd love to reprise his character, the actor did tease Marvel has something new in-store. 
"It's all been positive memories being a part of this story, that I would 100 percent say yes [to more]," Ramirez told TV Line. "Without a doubt, no questions asked. Where do I sign?"
"But there's a lot of exciting stuff down the road, maybe, from what I've been hearing," he added. "There's a lot of things to be excited about, for sure."
While it hasn't been confirmed, Ramirez's tease could hint at his potential return as Joaquin, aka Falcon in Captain America 4. 
We might learn more as Phase 4 of the MCU unfolds
While details surrounding Captain America 4 are scarce, there are plenty of upcoming MCU projects that may provide little setups for the film. The studio's slate includes new shows like Loki (June 11, 2021), Hawkeye (2021), Ms. Marvel (2021), and Secret Invasion (TBA).
And several Marvel movies, including Black Widow (July 9, 2021),  Shang-Chi and the Legend of the Ten Rings (September 3, 2021), The Eternals (November 5, 2021), and Spider-Man: No Way Home (December 17, 2021), will be released throughout the year. 
Hopefully, as Phase 4 of the MCU continues to unfold, fans will get a better idea of when Captain America 4 will be released and what to expect.