'Captain America' Actor Chris Evans Shares Some of His Favorite Disneyland and Walt Disney World Attractions
Although Chris Evans technically works for Marvel Studios, this actor has been an unapologetic Disney fan for years. For a few separate interviews, the Captain America star shared his favorite theme park attractions and characters. Here's what we know about Chris Evans and some of his top Disney picks.
Chris Evans and his family do an annual trip to a Disney theme park
It comes as no surprise to Chris Evans fans that the actor is a huge fan of the Disney theme parks. For a few separate interviews, the Captain America cast member shared that he's been going to Disney ever since he was a kid.
"I'm a big… I have an inappropriate love of Disney," he said during an interview with Legion of Leia. "My family, you know, we love Disney. We do an annual Disney trip around the holidays and then we do this countdown. We have group chats, like, 'Fourteen days to Disney! Seven days to Disney!' But, we start these chats in like March. So it's like, '278 days to Disney!' My family is — we're diehard fans of Disney. It's just nice to be a part of the family in any way."
Chris Evans shared that the princess he's most like is probably Belle
During the D23 Expo, Yahoo asked Anthony Mackie and Chris Evans which Disney princess they would be. Chris Evans had his answer ready to go. Of course, he would be Belle from Beauty and the Beast. She's educated, she likes to read, and she's not into Gaston who's "the guy." He has great hair, too.
When he answered some Disney-lighting questions for one interview prior to Captain America: Civil War, he was sure to mention Beauty and the Beast as one of his favorite Disney movies. However, other classics like Sleeping Beauty, Robin Hood, and Lady and the Tramp made the list.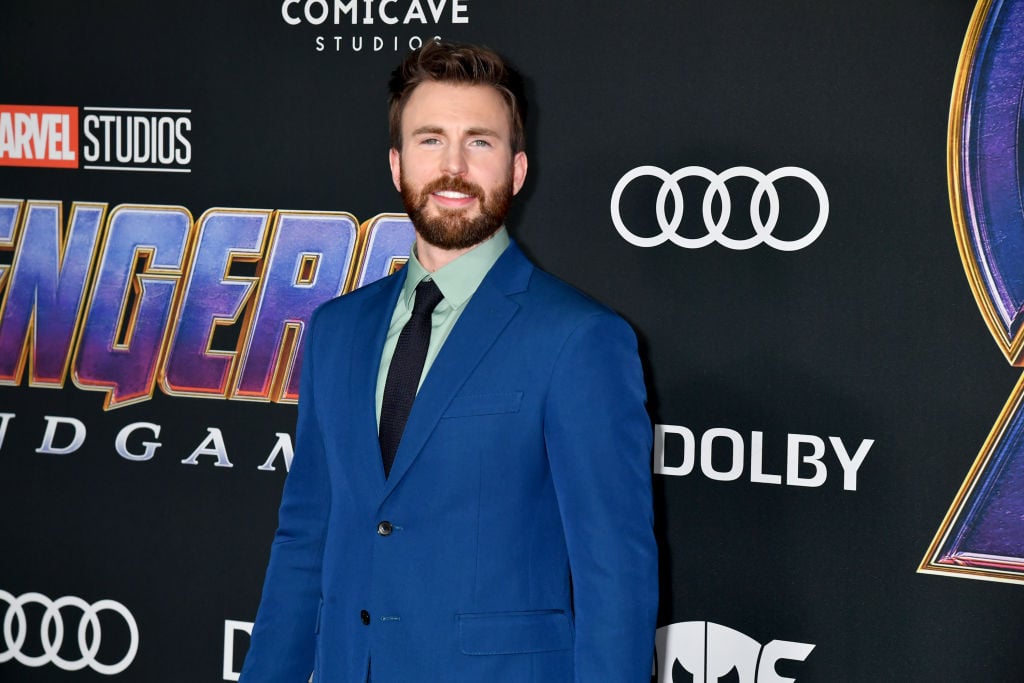 Chris Evans prefers 'Mickey Ice Cream Bars' to churros
What's better than watching Chris Evans geek out about all things Disney? Oh My Disney sat down with the actor, prior to the release of Captain America: Civil War, to discuss some of his favorite things about the Disney theme parks. 
One of the big aspects behind the parks is the food. When it came down to the famous Mickey Mouse-shaped premium ice cream bars or the long, sweet, and crunchy churros, Chris Evans said the answer was easy. Mickey ice cream bars. 
"Especially on a hot day," he elaborated. "You just want it."
What's Chris Evan's favorite Disney ride? 
With so many new rides and attractions, it's hard to pick a favorite. For Chris Evans, though, he had to pick Space Mountain as his number one. There are a few others that made the list, though — most of them are thrill rides that reside in Walt Disney World Resort in Florida. 
That includes Hollywood Studios' Rock 'n' Roller Coaster, EPCOT's Test Track, and EPCOT's Mission Space. Those rides are considered a little newer, though, as Chris Evans pointed out. Space Mountain though, is the "purest" at heart. Magic Kingdom and Animal Kingdom open to the public on July 11.
RELATED: No, Really — There's an 'Iron Man' Statue in Italy Honoring His Cinematic Death in 'Avengers: Endgame'

RELATED: The Cast of 'The Rise of Skywalker' Went on Star Wars: Rise of the Resistance in Disneyland and We Have Some Serious FOMO