Captain Lee From 'Below Deck' Still Backs Hannah Ferrier When Asked if He Would Have Fired Her on 'Below Deck Med'
Captain Lee Rosbach from Below Deck didn't wade into the controversial question about if he would have fired Hannah Ferrier on Below Deck Mediterranean for having unregistered Valium and a vape pen on board the boat.
Rosbach appeared on Watch What Happens Live with Andy Cohen and was asked if he would have given Ferrier a second shot after the medication was found. Rosbach and host Andy Cohen hovered over whether or not the vape pen was "weed" or not. But Rosbach said he would have had to personally investigate the situation before rendering a decision.
Captain Lee backs Hannah Ferrier from 'Below Deck Med'
Cohen asked Rosbach if he would have fired Ferrier for a "weed pen and undocumented Valium" in her room. "Um … was it a weed pen?" Rosbach asked. Cohen shook his head, "Yes."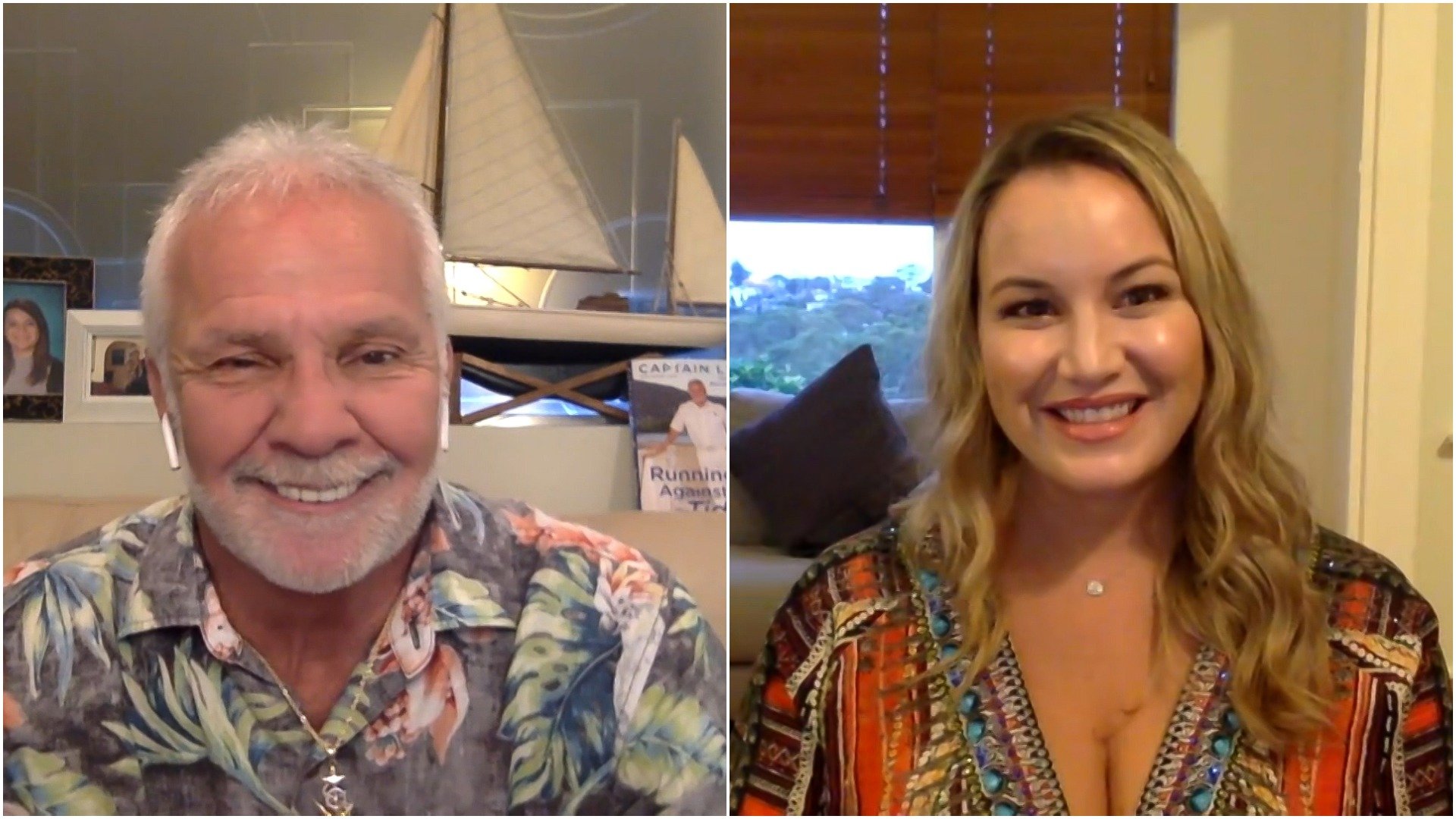 "I don't know what it was," Rosbach replied. "So that would be something I would have to document myself and then make a decision on it."
This isn't the first time Rosbach was asked to weigh in on the situation. He was asked to comment when Below Deck Med Season 5 aired when Captain Sandy Yawn fired Ferrier after her Valium and vape pen was found.
Ferrier said the vape pen contained CBD oil. But Yawn said it was marijuana. Yawn fired Ferrier because she didn't trust that she was fit to go to sea and it was a safety concern.
Captain Lee said captains don't have the authority to 'deprive you of the privilege' of medication
Rosbach addressed the question of taking prescription medication while on charter. "When you have a legally prescribed medication that you're supposed to take by a licensed, practicing doctor," Rosbach said on WWHL in 2020. "Captains do not have the authority to deprive you of that privilege. I mean, it's just the way it is. We're not doctors."
Ferrier recently revealed that she used to call Rosbach for support when she was on the show.
"He's the best, I've spoken about our friendship before, but sometimes with Lee, I would just walk off and de-mic myself," she recalled on her Dear Reality, You're Effed podcast. "And then go call him at the cafe near the port. And be like, 'Lee I don't know what to do, I'm trying my best. How do I do this, what do I do? What do I say?"
"He's like, 'OK Hannah' in his American accent … take a breath," she added. "So he was such a good little coach for me."
Captain Lee faced a somewhat similiar situation on 'Below Deck' Season 1
Rosbach was in a somewhat similar position on Below Deck Season 1. Stew Kat Held said she was taking prescription anti-anxiety medication that wasn't registered. Rosbach allowed Held to stay on the boat when she showed him her prescription. During the reunion, she admitted that she was drunk on the boat and it wasn't due to her medication.
Rosbach addressed Held's situation in another episode of WWHL. "She said she was prescribed the meds. I said, 'Show me the prescription.' That's what I wanna see," Rosbach said.
"And if it's duly prescribed meds by a licensed physician, we are not doctors as captains," Rosbach continued. "God forbid, we should deny someone their prescription meds and if something bad should happen, it would really get ugly. And why would you wanna do that?"