Captain Lee Returns to 'Below Deck' and Captain Sean Makes a Quick Exit
Captain Lee Rosbach returns to Below Deck Season 9 during episode 2 after being sidelined for the first episode of the season.
Captain Sean Meagher, who stepped in for Rosbach takes a call from Rosbach, which is when Rosbach shares the news he plans to return.
Below Deck's Captain Lee returns midway through the first charter
Meagher takes Rosbach's call shortly after he returns from creating the massive beach picnic for the guests. Rosbach first wants to make sure his crew is staying in line. "Good, no complaints," Meagher tells Rosbach. Meagher adds that first officer Eddie Lucas is "very helpful" and has a "great attitude."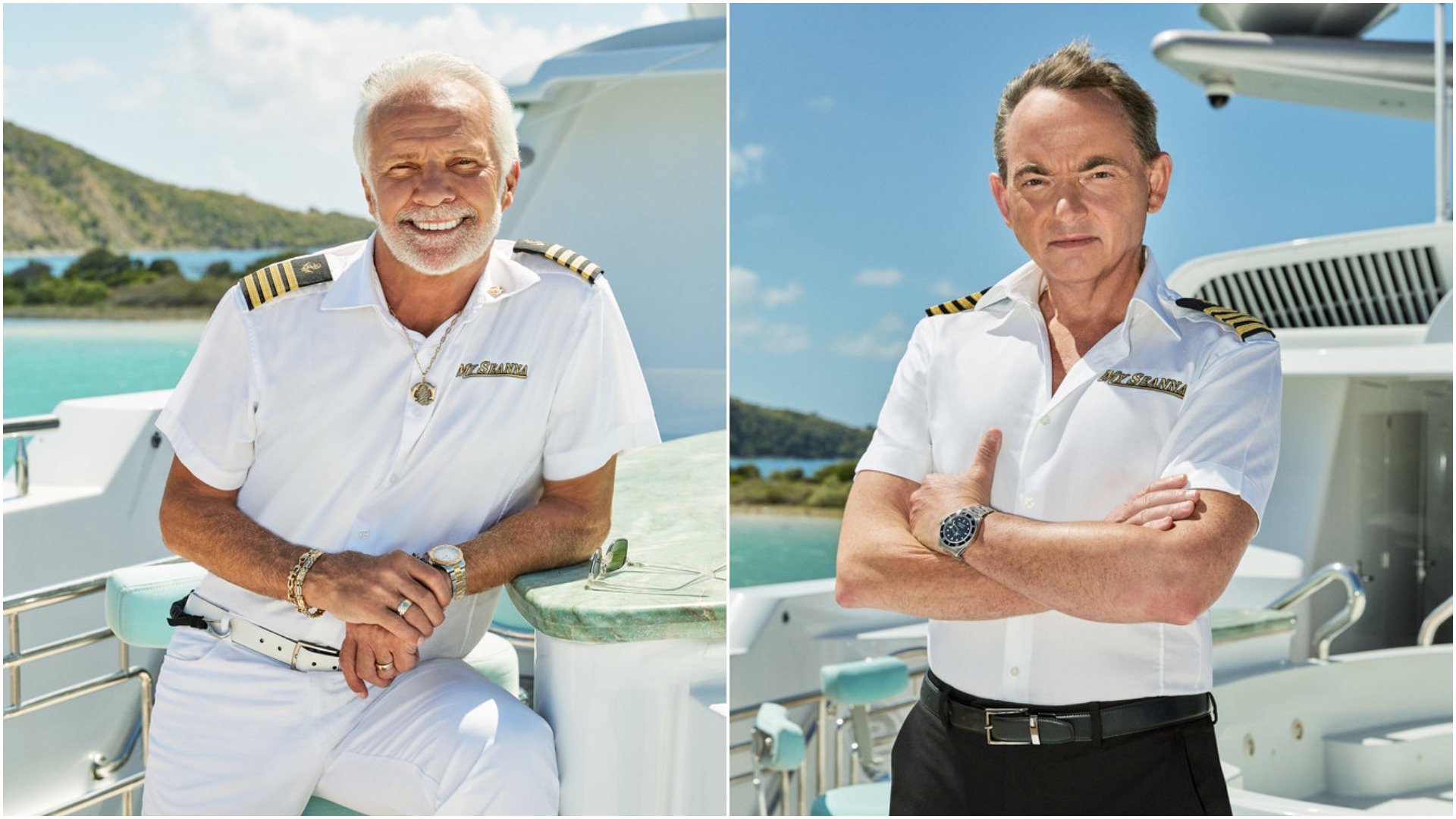 "I'll be probably headed out to the boat later this afternoon," Rosbach says. Despite being happy with the news that Rosbach is ready to return, Meagher seems a little sad his time on the boat is cut short.
"Never had to leave a charter halfway through," Meagher says in a confessional. "And even though I've only been here a short time, I feel that I have set the bar. And I hope that the crew can continue to raise it even higher."
How did Eddie Lucas perform in Captain Lee's absence?
Indeed Rosbach is impressed with how Lucas conducted himself and ran the deck team in his absence. "Eddie knew exactly what I expected of him, regardless of how he may or may not have gotten along with him [Captain Sean]," he told E! News. "I expected Eddie to step up and get the job done and make the charter successful until I got there. I had every confidence in Eddie that he was going to accomplish that, regardless of any extraneous factors."
Rosbach continued, "I think he did outstanding. There's a lot of growing pains because Eddie had to go from being responsible for only one department to being responsible for all the departments as a first officer. It's his job to fill my slot if I'm not there, so there's a huge difference and a lot more responsibility that goes to it. It can be overwhelming at times, but I think Eddie stepped up to the plate and handled himself extremely well. The learning curve is pretty quick when you are doing back-to-back charters."
What did Captain Sean think of the crew?
Meagher was also impressed with Lucas. "I gotta admit that Eddie made a great first impression," he said on the Watch What Happens Live with Andy Cohen After Show.
He then leaned into which crew member made the worst first impression on him. "I think that Jessica probably made the worst first impression [laughs]," he said. "Cause she spelled Alaska wrong on her resume." He added, "She spelled it 'Alsaka.'" 
While Meagher reflected on first impressions, he said he wasn't on the boat long enough to really get an idea of the crews' true capabilities. "You don't know what someone is good at until you talk to them," he told Showbiz Cheat Sheet. "So it was good that I was on the beach with Jake [Foulger]. And I liked talking to Frazier [Olender]. I didn't get to talk to Heather [Chase] as much as I would have liked. But it's like, what can you do and what can you bring to the table?"
He was also prepared to stay on as the captain for as long as production needed him. Meagher even stuck around after he left the boat in case he was needed. "It might have been, you never know," he said. "I wound up having to be like in triple isolation for like a couple of weeks after because I did stay on the island just in case something happened again."