'Captain Marvel 2': Iman Vellani Will Join Brie Larson as Ms. Marvel in Upcoming Film
The Marvel Cinematic Universe dropped tons of exciting news at Disney Investor Day 2020, including news about the upcoming Captain Marvel 2. According to the studio, Iman Vellani's Kamala Khan, aka Ms. Marvel, will appear alongside Brie Larson's Carol Danvers.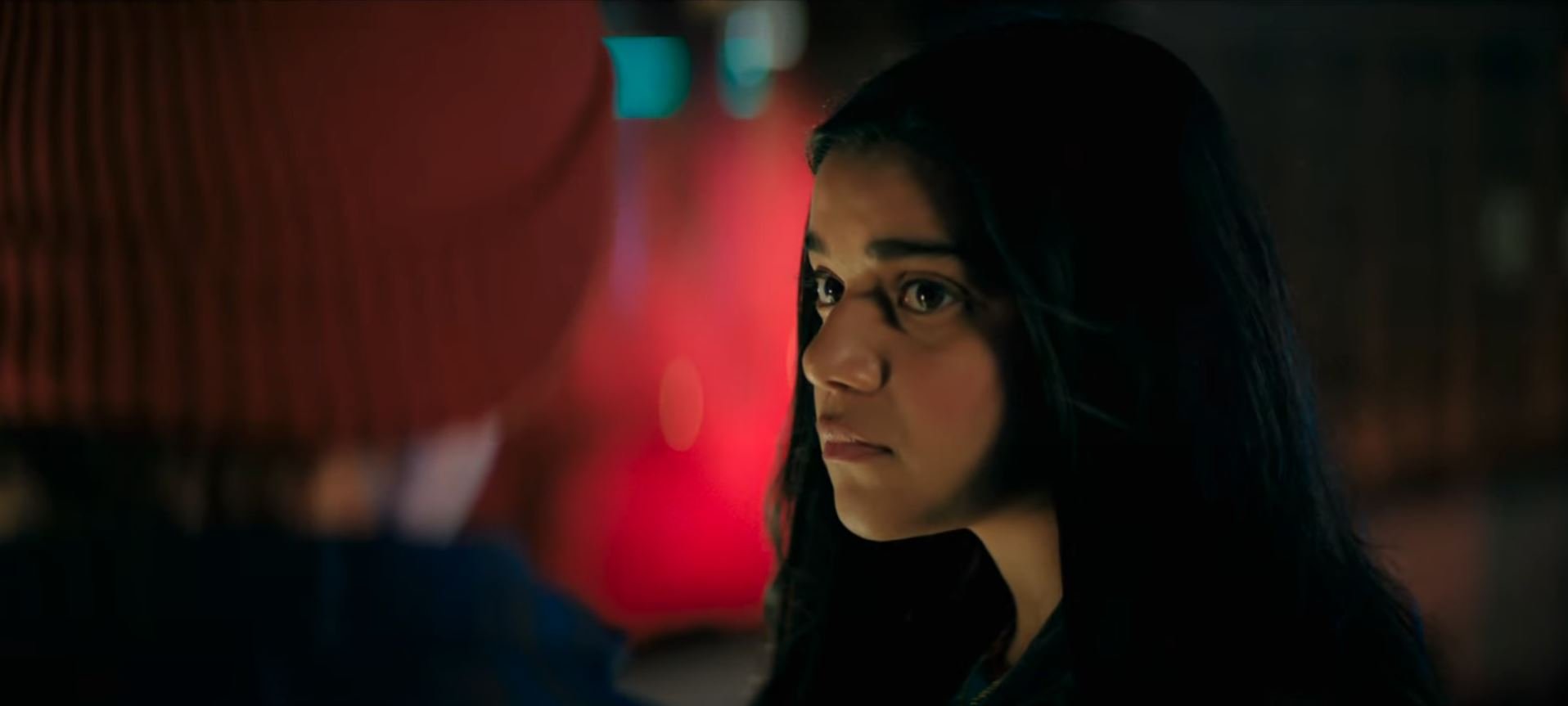 Kamala Khan is a teen superhero
Kamala Khan first appeared in Captain Marvel #14 in August 2013. The character created by Sana Amanat, Stephen Wacker, G. Willow Wilson, Adrian Alphona, and Jamie McKelvie, then went on to star in her own series of Marvel comics.
Kamala is a 16-year-old, Pakistani-American Muslim teen who lives in New Jersey with her conservative parents and brother. She idolizes superhero Carol Danvers. And when she discovers she has newfound superpowers — including invulnerability, shape-shifting, and elasticity — the teen taps into her knowledge of superheroes like Danvers to become a crime-fighting hero herself.
RELATED: How Did 'WandaVision' Star Paul Bettany and Johnny Depp Become Friends? A Text From the Marvel Actor Draws Criticism
Newcomer Iman Vellani is Ms. Marvel
In September, Marvel Studios announced that Canadian actor Iman Vellani would be taking on the role of Kamala Khan in their upcoming Ms. Marvel series. They also confirmed the show would be written by Bisha K. Ali and led by Sharmeen Obaid-Chinoy, Adil El Arbi, Bilall Fallah, and Meera Menon. 
At Disney Investor Day, Marvel Studios president Kevin Feige talked about Vellani being the perfect choice for Ms. Marvel. "Earlier this year, during shutdowns, we held online auditions all around the world to find our Kamala Khan," he said. "And we found her in Iman Vellani."
In a clip, Vellani is seen getting the news about her new MCU role. "I can't comprehend this right now," the teen exclaimed when Feige told her the decision to cast her was unanimous.
According to Ms. Marvel screenwriter Bisha K. Ali, the new series will be family-oriented. And she teased it would connect to the MCU's larger universe.
"It's about a teenager figuring out who she is and about relationships, " Ali said. "Family and friendship is at the heart of the MCU canon. That's what's so exciting about the story that we're bringing. We're going to introduce you to a new family that's also going to be part of the wider MCU."
Ms. Marvel will join Captain Marvel in the upcoming Brie Larson film
With shows like The Falcon and The Winter Soldier and WandaVision, it's clear that the MCU wants to create a cohesive film and TV universe. And as reconfirmed at Disney Investor Day, the studio plans to continue expanding its superhero canon. And Feige confirmed Vellani would be joining Brie Larson as Kamala Khan in Captain Marvel 2.
"A fact about Ms. Marvel is that her idol is Captain Marvel," Feige said. "And Captain Marvel 2 is currently in the works with director Nia DaCosta. And today, I'm excited to announce that Ms. Marvel, played by Iman, will be joining Brie Larson and co-starring in Captain Marvel 2, along with a grown-up Monica Rambeau, played by Teyonah Parris, who you'll have already met in the upcoming WandaVision. So by now, you should be getting a sense of all our interconnected storytelling."