'Captain Marvel 2' Is Coming, But What Is 'The Marvels' About?
More than two years ago, Marvel Studios finally release its first female-led superhero movie. And clearly, audiences were primed and ready for Captain Marvel. Released just months before Avengers: Endgame, the movie — which stars Brie Larson — became a billion-dollar hit. Now the sequel is on the way but with a surprising title. So what could The Marvels be about?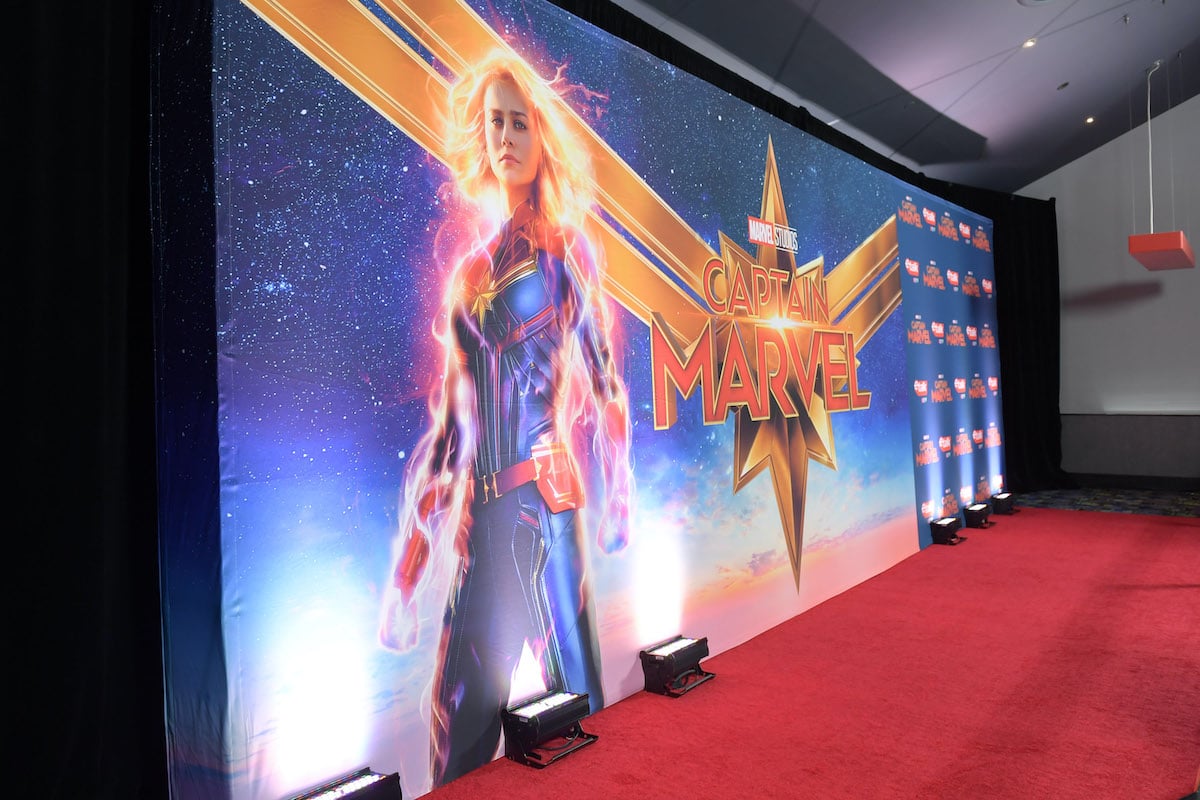 Fans just learned the 'Captain Marvel 2' official title
With the epic box office take of Captain Marvel, a sequel was inevitable. And many fans assumed the film would simply slap a "2" at the end of the title or add a subtitle to it. After all, that's what the Iron Man and Captain America movies, respectively, did. But it turns out Marvel Studios has a much more specific plan in mind for Carol Danvers' second adventure.
According to Marvel's recent sizzle reel teasing Phase 4, the project formerly known as Captain Marvel 2 will actually be The Marvels. Certainly, the title refers to the already-announced additions of Teyonah Parris as Monica Rambeau and Iman Vellani as Kamala Khan aka Ms. Marvel. However, can we glean any more details about the movie from its new title?
'The Marvels' could draw inspiration from a 2017 story arc
In 2017, Marvel Comics released a limited 10-issue anthology series titled Generations. Although each issue focused on different heroes, one of them carried the subtitle The Marvels. The comic — written by G. Willow Wilson and with art by Paola Villanelli — served as a team-up between Carol Danvers and Kamala Khan. Toss in Monica Rambeau, and this could be the Captain Marvel sequel.
The comic book story sees Kamala Khan sent back in time, where she meets Carol Danvers. The two heroes eventually team up to defeat a villain called Nightscream. And by the end, Kamala returns to her own time. Although it's unconfirmed, Marvel has previously teased there's more to the story of the first Captain Marvel film, set in the 1990s. The Marvels could then balance different time periods.
'Ms. Marvel' will introduce the final part of the all-female heroic trio
Marvel's plan to expand Captain Marvel 2 into an all-out team-up film fits with their past sequels. Movies such as the Captain America sequels, Thor: Ragnarok, and Ant-Man and the Wasp feature multiple heroes anyway. Larson and Parris' characters are already primed and ready for more adventures. So there's really only just one hero who needs an introduction.
Fortunately, Marvel has that covered. Vellani's take on Kamala Khan will debut on the upcoming Disney+ series Ms. Marvel. The show is nearly done filming and is expected to be released sometime in 2021. Presumably, the series will key up the November 2022 release of The Marvels. Until then, Marvel has a full slate of nearly a dozen movies lined up for Phase 4.