'Captain Marvel': Brie Larson's Performance Wasn't 'Dry' – It Perfectly Mirrored the Comics
Brie Larson made her first appearance as Carol Danvers in the 2019 Marvel Cinematic Universe film Captain Marvel.
Larson received mixed reviews on her performance as Carol Danvers, a.k.a. Captain Marvel. While some MCU fans thought Larson's performance left much to be desired, other fans in the Marvel Cinematic Universe thought Larson's portrayal of Carol Danvers mirrored the Marvel Comics perfectly. Read on to learn more about these mixed reviews and what we can expect with the Captain Marvel sequel. 
The first female-led solo film in the MCU franchise
In March 2019, the Marvel Cinematic Universe film Captain Marvel was released in the United States. The film is based on the Marvel Comics character Carol Danvers a.k.a. Captain Marvel. As soon as the film was released, it became the target of some significant backlash. At the center of this backlash was starring actress Brie Larson. According to Screen Rant, Captain Marvel carries the distinction of being the most divisive movie in the Marvel Cinematic Universe.
Most MCU films find wide approval and popularity with general audiences. However, there are a few clear reasons as to why Captain Marvel did not receive this same approval. Unfortunately, problems began to arise for Captain Marvel even before its release. This film is the first female-led solo movie in the MCU franchise, and Carol Danvers was marketed as the universe's most powerful hero. This did not go over well with all fans in the MCU, and online backlash started before the film was even released.
Brie Larson and criticism toward 'Captain Marvel'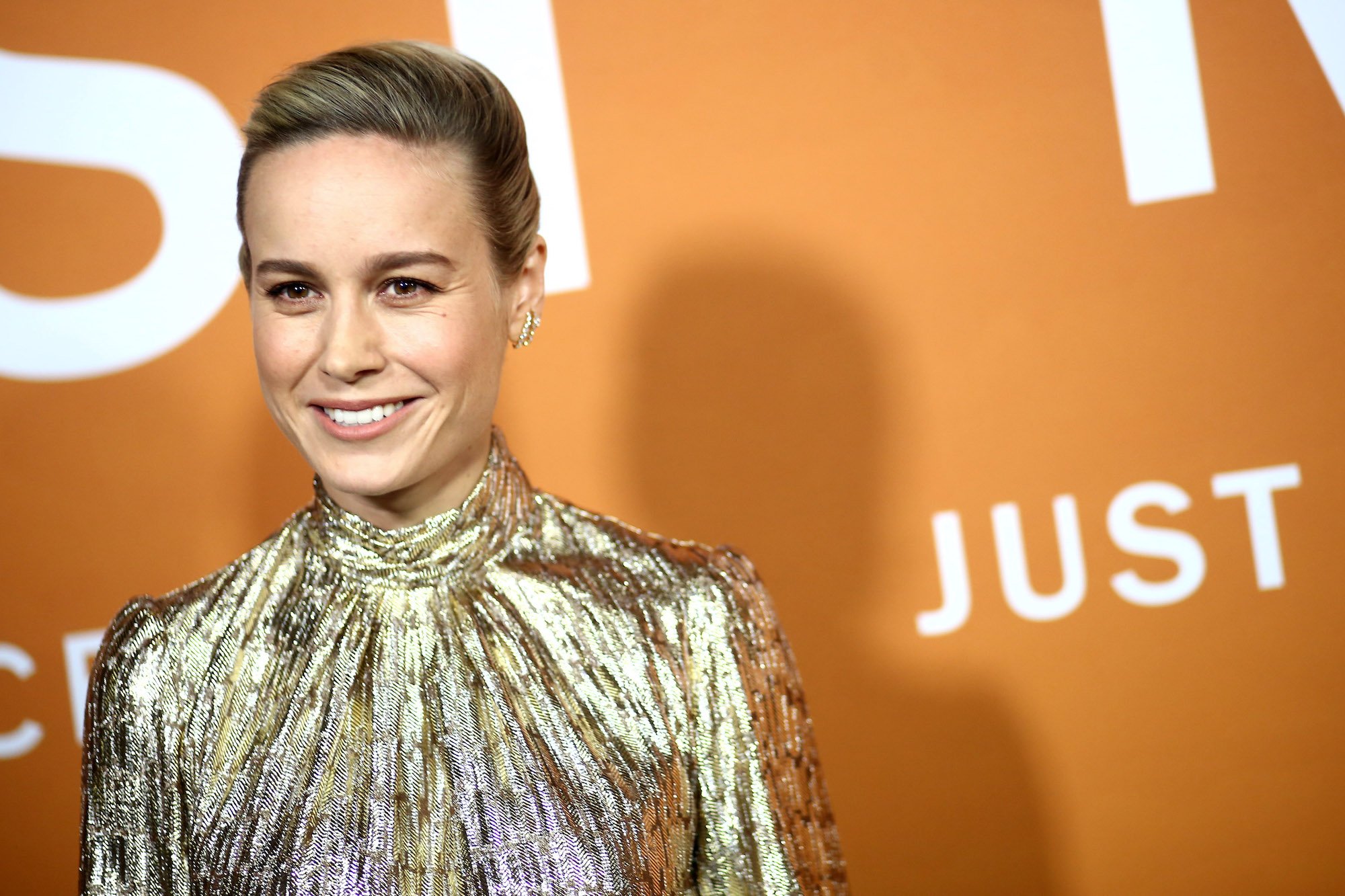 Along with controversy with the film, there was also a controversy with the film's leading star. Brie Larson has always used her platform to be politically vocal, and like many actors in the MCU franchise, speaks out for the marginalized and pushes for greater equality. However, one statement that really seemed to rub sections of the MCU fanbase the wrong way was when Larson stated that her press days were "overwhelming white male."
This all went down before the film was even released. With some MCU fans already holding animosity toward Larson and the marketing of the film, once the film was released, the negativity only ramped up. A large amount of negativity was placed on Larson's overall performance, with some fans saying things like her lines were poorly delivered, she wasn't fit enough to be a superhero, and the classic "she didn't smile enough."
Larson nailed the comic version of Carol Danvers 
Two years later, fans are still taking to Reddit to discuss Larson's performance in Captain Marvel. So, while Larson did receive a fair bit of criticism from fanbases within MCU, she also received a fair bit of praise for how well she nailed the comic version of Carol Danvers. One MCU fan recently took to Reddit to share the comment, "Yesterday I decided to rewatch 'Captain Marvel' for the first time since 2019, and I was pleasantly surprised at how much more I enjoyed it than the first time I watched it." This led to further discussion and general praise for Larson's performance. Another Reddit user summed up the thread's overall consensus with the statement, "If u read the Captain Marvel comic her performance is based on, the comedy actually fits. Carol has this sort of off-beat dry humor, and she's quite awkward. I think Brie nailed it."
Since the premiere of Captain Marvel in 2019, Larson made another appearance as Carol Danvers/Captain Marvel in Avengers: Endgame. Even with the backlash the original Captain Marvel film received, the franchise went ahead with plans for a sequel. Filming has already begun for the sequel film, which will be known as The Marvels. The sequel is set to be released in November 2022. Only time will tell how MCU fans will respond to Larson's reprisal role as Captain Marvel.
Related: 'Captain Marvel 2': Will Brie Larson Have an Even More Important Role Than Carol Danvers?