'Captain Marvel' Star Brie Larson Turns to an 'Incredible Army of Brilliant Women' for Support
Captain Marvel might have been one of the more divisive superhero films of 2019. Yet, despite some "fans" complaining about star Brie Larson, the Oscar-winning actress will return for the upcoming Marvel sequel. Carol Danvers, of course, finally re-emerged on Earth in the present day in Avengers: Endgame.
We still don't know much about what Captain Marvel 2 might bring. For instance, the film could be another 1990s-set adventure or continue post-Endgame. Regardless of how her future with Marvel, fans can count on Larson to be a positive force within the industry.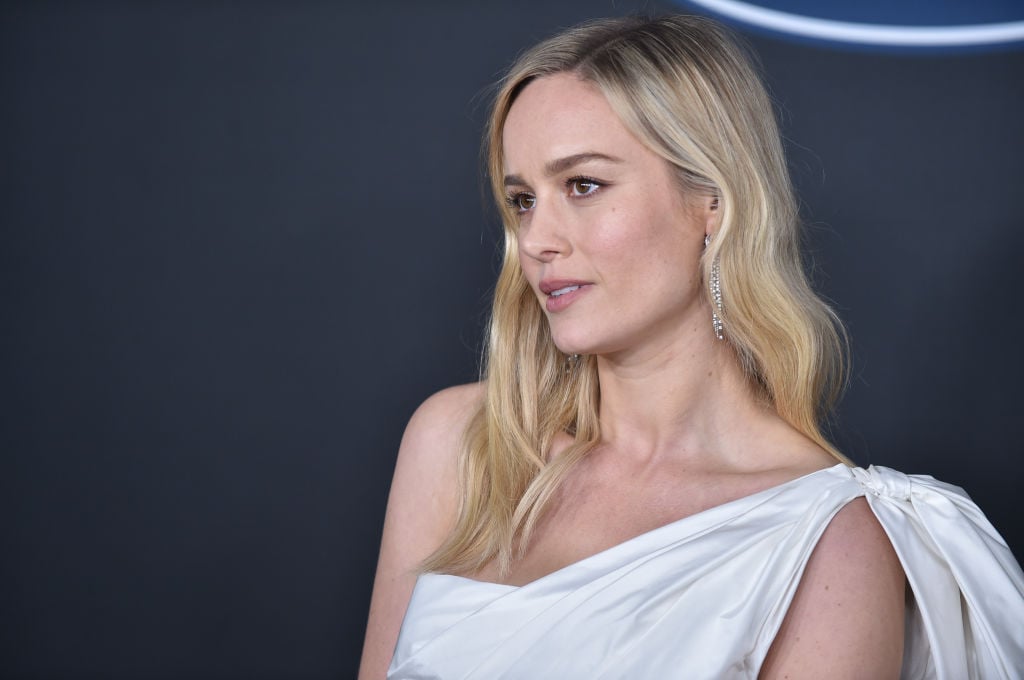 Brie Larson has inspired a divisive response from fans
The actress has been very vocal about gender equality and representation. However, her activism efforts have also irritated some, especially white males. During her Captain Marvel press tour, Larson commented on the need for greater diversity. Soon thereafter, she became somewhat divisive among the fan community.
Nonetheless, Captain Marvel went on to surpass $1 billion at the worldwide box office. And Larson's passionate fan base also appreciates her real-life efforts at making Hollywood fairer to all. For many, the actress has become an inspiring figure, including her efforts with #MeToo and the Time's Up initiative.
The 'Captain Marvel' star has been standing up for women
Larson is steadfast in using her status as a respected Oscar winner to steer the industry toward progress. However, speaking with Marie Claire, she talks about the integral role of her own support system.
There's been, in the last couple of years, such an influx of community that's been built. And it's really important because we are able to share our experiences together in a safe space and work through where we want our industry to go and where we want our individual careers to go.

A lot of the time we hold shame inside because we don't know what's normal. … We're just basing it off of a gut call. And so to have people in your life like I do has been such a gift. And with technology, they are a text away. I have a whole incredible army of brilliant women in my phone that whenever I need it, I can say, "Hey, do you have five minutes? Because I don't know what to do."

We all have moments when we don't know what to do. Even Oprah doesn't know what to do. So it's really important to have that sounding board.
Having a network of women who can understand and relate to Larson's position makes all the difference in the world. And it's all contrary to a society pits women against each other rather than hopes to see them band together.
Even Oscar winners need perspective
Going further, Larson discusses how she has to remind herself her peers face the same issues she does. Although she doesn't have Oprah Winfrey in her network, Larson does consider her emblematic of grounding even your idols.
No, no, Oprah is not in my phone. But I remind myself constantly because I find myself "othering" people that I admire. So I put them on a pedestal, and I act like they don't have any struggles, that they don't have any fears or that they don't make mistakes. And the people I am inspired by are not the ones who have never made a mistake, because they don't exist. It's actually the ones who have made mistakes and have found ways to recover from them gracefully. They can admit they are wrong when they are wrong. They make amends when they need to, and they course-correct. And that, to me, is what makes a person I admire.
As Larson tries to change Hollywood from the inside, she has served as an inspiration for others too. With people like Larson pushing the industry forward, the future will be brighter not just for women but for us all.