The Car From Agust D's 'Daechwita' Music Video Made a Reappearance in 'That That' by Psy
Suga creates music with BTS, as a solo artist, and alongside other musicians. In 2022, that included "That That" with the "Gangnam Style" singer, PSY. The BTS member even noticed that they used the same car in the "That That" music video for the "Daechwita" music video.
Suga creates BTS music and produced PSY's 2022 release 'That That'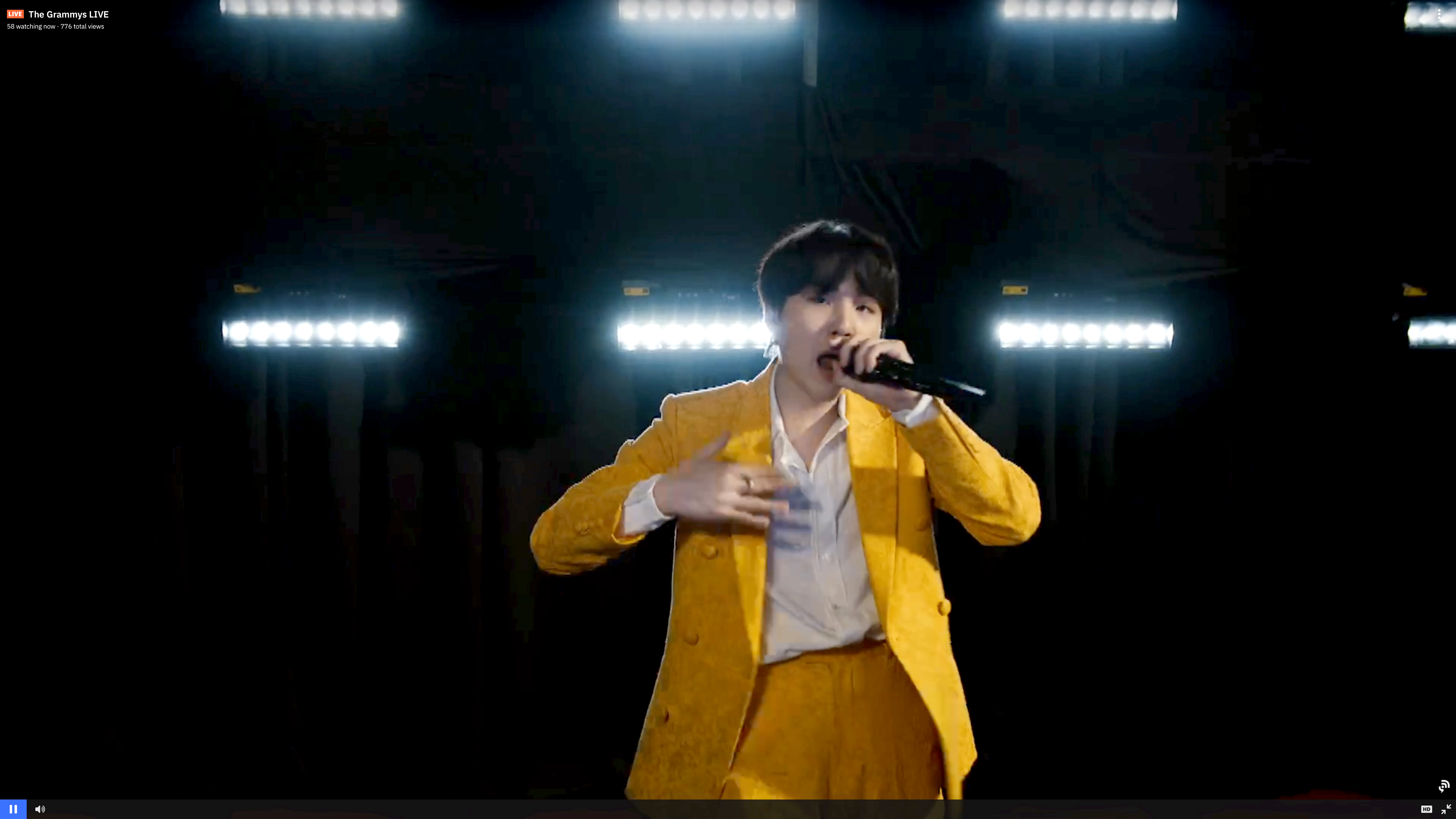 Min Yoongi (also known by his stage names Suga and Agust D) is one of the seven members of BTS, even appearing as a songwriter and producer for BTS songs like "Telepathy" and "Life Goes On."
In addition to his work with BTS, Suga also creates music for other artists. He appeared as a featured rapper on Halsey's Manic, lending his voice to "Suga's Interlude." Recently, this songwriter collaborated with PSY for "That That." Suga helped produce and write this song, even appearing in the music video for the 2022 release.
Suga's 'Daechwita' made an appearance in the 'That That' music video
Following the "That That" release date, Suga appeared in a live stream, chatting with fans about the inspiration behind this track and its music video. The rapper didn't expect to have a large role in the YouTube production.
Thanks to PSY, though, this BTS member was dancing and acting for the production. Suga even noticed some similarities between this music video and "Daechwita" — a song included on Suga's Agust D mixtape, D-2.
"The car in this music video is the same one that was in 'Daechwita,'" Suga said according to an English translation on the YouTube video. "We call it the 'Angular Grandeur.' I'm not sure if it's the exact same car, but it's the same type."
Although Suga has a license and can drive, this, presumably, isn't one of the cars he owns. According to Car and Bike, as of 2021, the rapper has a Hyundai Palisade priced at an estimated $47,000.
In "That That," PSY appeared to die in Suga's arms on the iconic car. The original car scene in the "Daechwita" music video involved Suga's two characters — the "mad king" and the rebel. 
"The first scene I shot was me dancing on the second floor and looking at the car coming," Suga explained during one V Live, according to a translation on Twitter. "So, I drank whiskey to act [like] a mad king. I sipped it in a restroom. While fixing my makeup, the makeup director said, 'Guys, don't you smell makgeoli?'"
'That That' was filmed on the same location as one BTS music video.
This wouldn't be the only similarity between "That That" and Suga's past musical projects. During the same V Live, the rapper noted that this PSY music video was filmed at the Incheon location as BTS' "Permission to Dance" music video. (Of course, this music video had a very different theme, with Suga and PSY both dressing as western-inspired cowboys.)
RELATED: J-Hope Sent a Coffee Truck to the Set of Suga's Music Video for 'Daechwita' and It's Totally Friendship Goals