Cara Maria Sorbello and Paulie Calafiore Are Calling Out 'The Challenge' For Its Sinking Ratings Without Them
We've been watching MTV's The Challenge for years, and Cara Maria Sorbello has proven herself to be one of the best female competitors the show has ever seen. Unfortunately, she and boyfriend Paulie Calafiore have really rubbed fans the wrong way. Whether it's a bad MTV edit or their own cringe-worthy behavior, fans attacked the couple frequently. And they decided to sit Total Madness out.
Now, it looks like Sorbello and Calafiore are calling out the reality series for its severe drop in ratings. Here's what the couple posted to social media.
Cara Maria Sorbello called out 'The Challenge' for villainizing her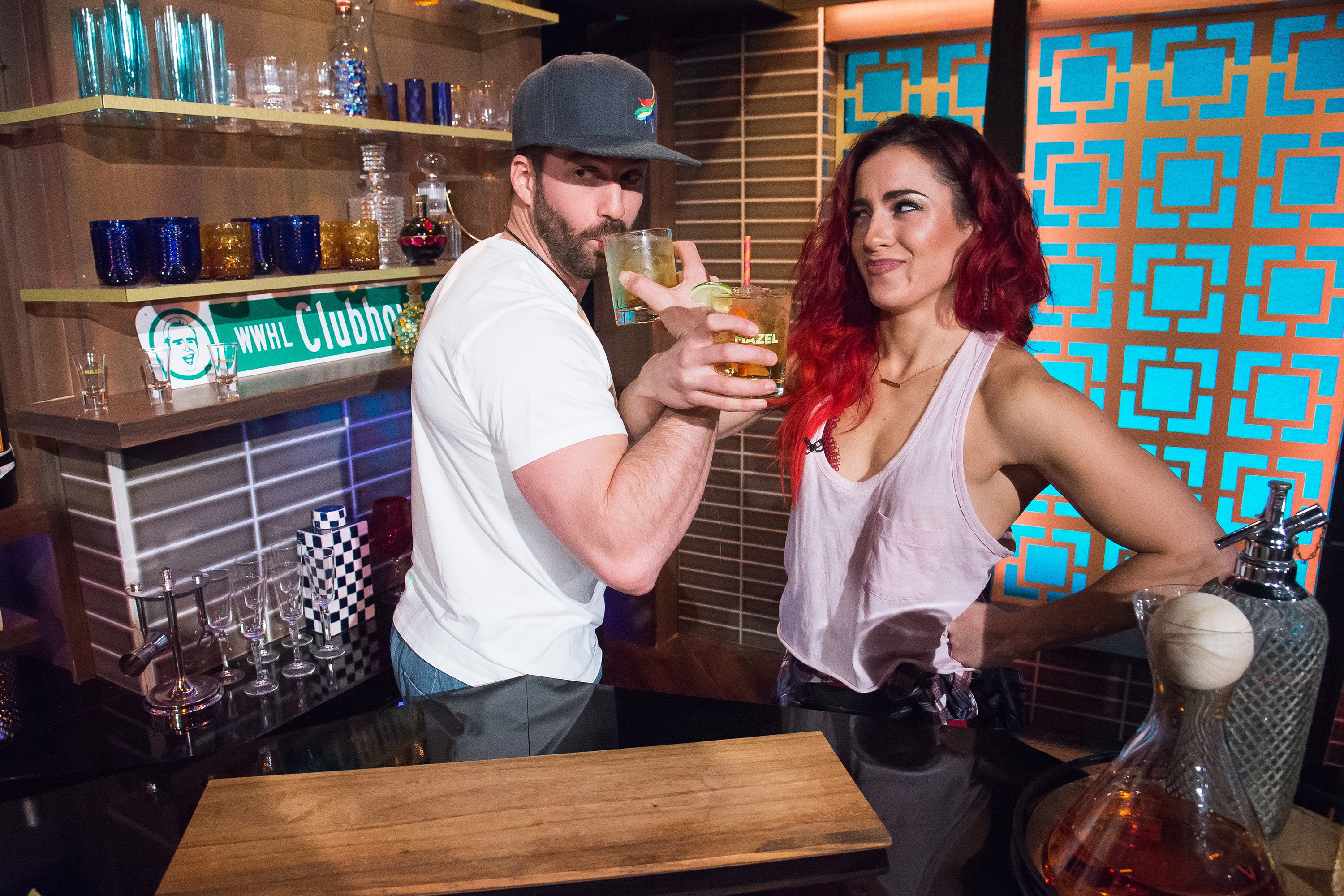 Sorbello has a complicated relationship with The Challenge, she's won multiple seasons and made quite a name for herself, but her quirky personality has come at a cost. And she's blamed the show in the past for making her into a villain. For this reason, she skipped out on Total Madness to get her mojo back without reality TV cameras surrounding her.
"For so long, I was, like, you know the money is so good. I can't say no. I needed a little break for my own sanity and my own happiness, just finding what makes me me again and get my light back," she told the Watch With Us podcast. And she also noted that the producers of the show can "make someone else the bad guy this next season because I'm not going to be on it!"
Sorbello's fellow friends (or ex-friends) and castmates also think she needs to take a serious step out of the spotlight. Laurel Stucky told PeopleTV that "reality TV is bad for her" and Sorbello "doesn't have a separation of who she is on the show and an actual life."
Paulie Calafiore also didn't appear on 'The Challenge: Total Madness'
It's not just Sorbello who decided to take a break from The Challenge. Calafiore also didn't appear on Total Madness, though there are some conflicting reasons as to why. It seems Calafiore would've returned to the show if he was asked — but something occurred with MTV.
A follower commented on Calafiore's Instagram, "I can't believe you didn't come back this season."
To that, Calafiore said back, "Wasn't my call."
According to ex-contestant Jemmye Carroll, Calafiore was dropped due to how he behaved. Carroll took to Twitter to attempt to set the record straight according to what she knows.
"So then he was dropped due to his unstable behavior the past few weeks? Right or wrong?" she tweeted at a fan who defended Calafiore. "Which essentially means if he took a test in this state he wouldn't pass. He was dropped due to his behavior not bc he wanted to stay home."
Sorbello and Calafiore are calling out 'The Challenge' for its sinking ratings
While Sorbello and Calafiore didn't compete on Total Madness, they're still keeping an eye on the show's ratings. And they noticed a significant dip. Calafiore took a screenshot of a comment made by Sorbello on Instagram regarding the ratings.
Sorbello wrote to Instagram, "the ratings shouldn't be dipping. We are still in quarantine. Ratings started high and there's no other new shows out or sports. I'm not rooting for it to fail. I'm worried it's going down steadily. Need to keep the viewers for more successful seasons."
Calafiore commented on Sorbello's Instagram commentary via Twitter. "Where's the lie though? With THIS format AND the elimination twist the viewers/ratings should have never dropped," he tweeted. "Cast has been a flop and other than the rookies the competition sucks. Let's hope this second wave of coronavirus can revive the viewers, we need them for the future."
A fan commented on the tweet insinuating that the Total Madness cast is "less than desirable" and that "someone" (Calafiore) is missing to make it complete. And Calafiore commented back with a winking and laughing smiley face.
Will Calafiore and Sorbello return to The Challenge? And would their return boost ratings? We'll have to wait and find out.
Check out Showbiz Cheat Sheet on Facebook!