Cara Maria Sorbello Is Taking a Break From 'The Challenge' So 'They Can Make Someone Else the Bad Guy'
[Spoiler alert: The winners of Season 34, The Challenge: War of the Worlds 2 revealed.]
We've been watching MTV's The Challenge for years, and certain contestants have dominated since they first started the show. And Cara Maria Sorbello proves time and time again that she's a force to be reckoned with. She started The Challenge back on Fresh Meat II in 2010, and she's since won multiple times. While she didn't take home the big cash prize on War of the Worlds 2, she did make it to the end with boyfriend Paulie Calafiore.
Whether you love her or hate her, Sorbello has solidified herself as a Challenge great. But it seems she may be taking a step back after public scrutiny against her personality and gameplay continues. Here's what she said about taking a break from the game.
Many think Cara Maria Sorbello changed after dating Paulie Calafiore
Many may remember when Sorbello was dating Abram Boise, and she later had some passing interest in a few other Challenge competitors. Now, her ride-or-die is Calafiore.
The two had a tumultuous start to their relationship, however. Calafiore was seeing another woman when he started getting together with Sorbello. While he chose Sorbello in the end, fans were unsure if they'd make it through the drama as a couple — but they're managing now. Today, they're stronger than ever and hope to win the show together, but they both receive a ton of hate from fans.
Sorbello has even mentioned her haters in an Instagram Story in the past. "Let me clarify. Not bullying: voting someone into elimination in a game. Standing up for yourself. Having a personal disagreement with someone," she wrote. "Actual bullying: targeted harassment attacking/shaming someone's looks, etc. Harassing an individual's friends / significant other to leave the relationship (especially due to a TV edit and you don't know the person in real life!) F*****g death threats to an individual and/or their animals (this is also illegal mother f*****s)."
She was seen as villainous during her season of 'War of the Worlds 2'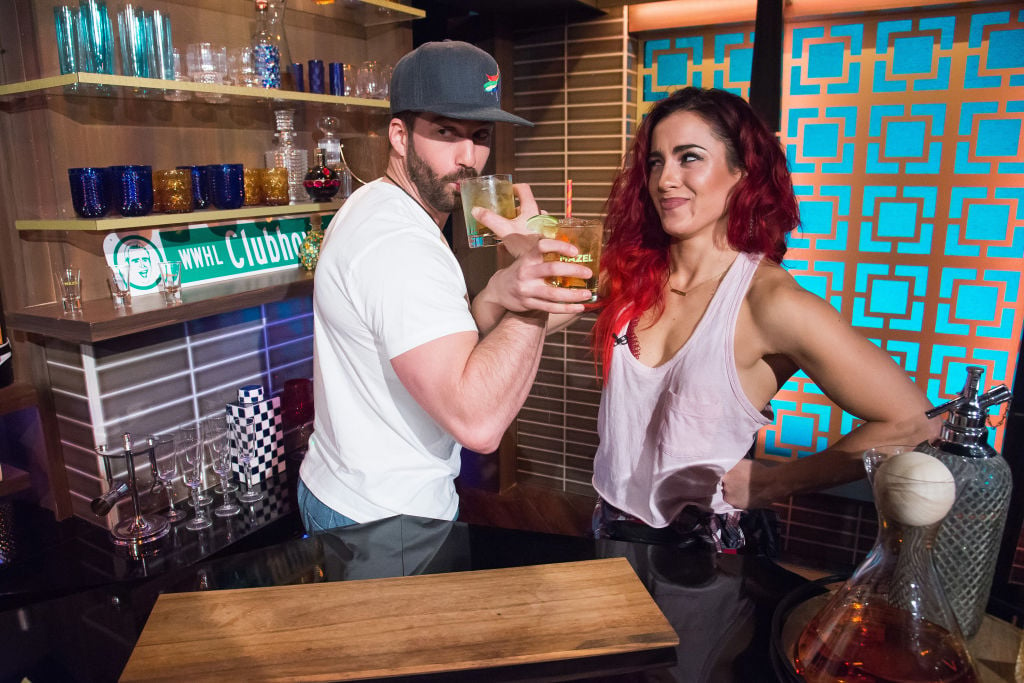 Sorbello's time on War of the Worlds 2 didn't help her villain status. She and Calafiore were accused of running the U.S. team into the ground, ultimately resulting in their loss in the end. And we can't forget that she showed a poor attitude when fellow competitors Jordan Wiseley and Tori Deal got engaged on the show.
Fans are noticing the shift in Sorbello's attitude and performance, too. "In the OG challenge Days Cara was a favourite of mine and was always the one I rooted for out of the girls. She was a strong competitor and very skilled," one Reddit user wrote. "She's a weak competitor now, she embarrasses herself every episode, burned bridges and just behaves erratically. This season is turning into the Paulie and Cara show which is so unfortunate."
Sorbello is taking a break from 'The Challenge'
It looks like Sorbello is paying attention to what Challenge viewers are saying — and that's why she's taking a break from the competition. Us Weekly reports Sorbello spoke with the Watch With Us podcast on Dec. 11, and she explained her reasoning.
"You can't put a price tag on happiness. For so long, I was, like, you know the money is so good. I can't say no. I needed a little break for my own sanity and my own happiness, just finding what makes me me again and get my light back," Sorbello said. She then mentioned that without her on the show, producers and fans can "make someone else the bad guy this next season because I'm not going to be on it!"
Calafiore will also be taking some time off. But we're sure these two are slated for a comeback in the future.
"I don't think that us being on a season together is ever a bad thing because you have one person that you know will never stab you in the back, that will always have your back," Sorbello said. "Having an alliance is very important. But I would happily stay home, work on everything at home and cheer him on."
We're hoping Sorbello and Calafiore find some peace by skipping out on the next season of the show. We'll be following them closely on social media to see what goes on!
Check out Showbiz Cheat Sheet on Facebook!