Cardi B Once Revealed What She Would Do To Offset If He Ever Cheated on Her Again
Though she was willing to give her relationship with Offset a second chance, Cardi B made it clear that she had no more patience left for her husband should he choose to cheat again.
Fool Cardi B once, shame on you. Fool her twice, watch out.
When Migos rapper Offset cheated on Cardi B the first time, she ultimately forgave him and moved on with their relationship. But after taking him back, the "Money" rapper made it very clear that she was not going to tolerate her husband's infidelity again. In fact, she told Vogue that if Offset were to cheat on her again, she would have something in store for him.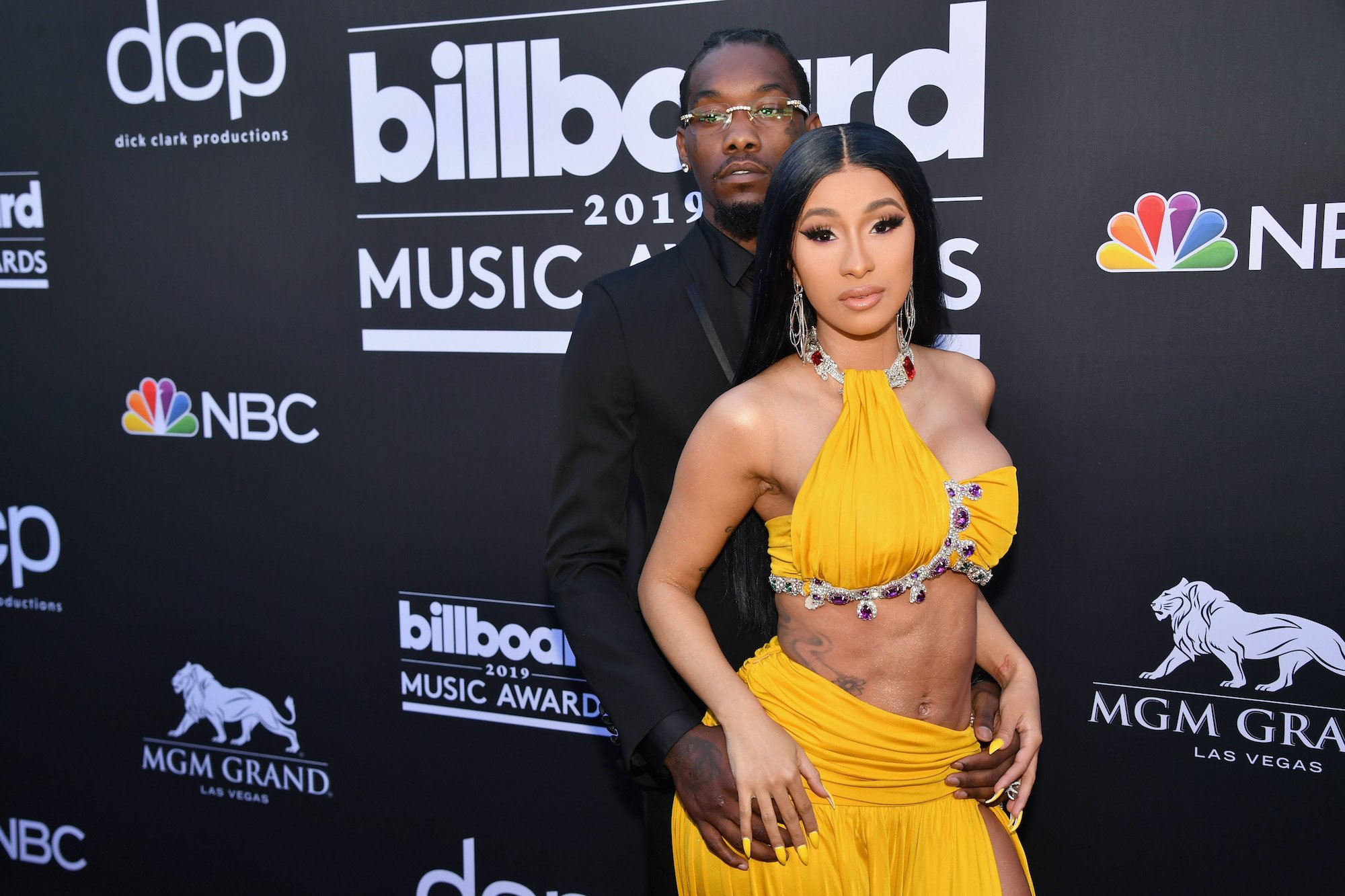 Cardi B filed for divorce from Offset after infidelity plagued their relationship
On Sept. 14, Cardi B filed for divorce from Offset in Fulton County, Georgia, after three years of marriage.
According to court documents obtained by E! News, the "WAP" rapper described her relationship with Offset as "irretrievably broken" and said that there is no chance of them working things out.
The outlet adds that Cardi is seeking child support from Offset and hopes she and her ex can reach an agreement they are both happy with.
Though this news came as a shock to fans, it turns out that Cardi and Offset had been going through a rough patch in their marriage for a while.
According to sources, the Migo's rapper's infidelity played a big part in Cardi filing for divorce as he was having affairs "the entire time" they were together.
Though she overlooked his infidelity in the past for the sake of their 2-year-old daughter, Kulture, Cardi finally had enough and decided to end her marriage to the rapper legally.
"Offset has pretty much cheated the entire time [they've been together]," an insider recently told People. "But Cardi looked the other way because of the baby. She also didn't want to be embarrassed. But she's had enough."
This isn't the first time Offset has cheated on Cardi B
As many Cardi B and Offset fans already know, the couple has been down this road before.
In December 2018, the Bronx native announced on Instagram that she and Offset had split after he was accused of cheating on her with other women.
"So everybody been bugging me and everything and you know I've been trying to work things out with my baby's father for a hot minute now," she said in a now-deleted video. "We are really good friends and we are really good business partners — you know he's always somebody that I run to talk to, and we got a lot of love for each other — but things just haven't been working out between us for a long time."
A few days after Cardi revealed that she and the rapper had called it quits, Offset publicly begged his wife for forgiveness and another chance to make things work.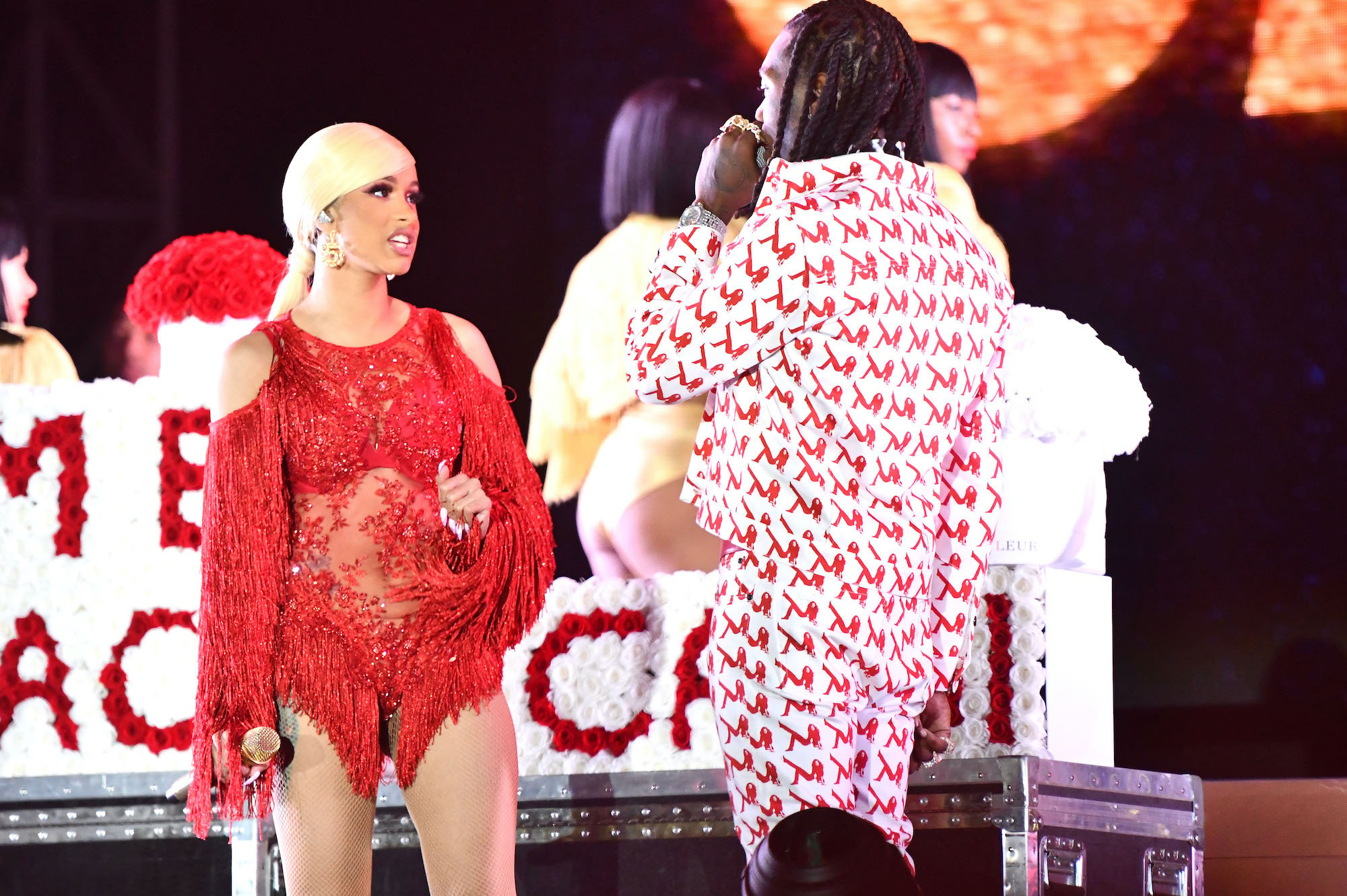 Eventually, the two reconciled, and Cardi B explained in her January 2020 cover story for Vogue why she decided to take her husband back.
Cardi B said she would beat Offset's "a**" if he ever cheated on her again
While sitting down with the outlet, Cardi B broke down how she and Offset rebuilt their marriage following the rapper's infidelity.
The mother of one noted that she is a believer in forgiveness and said she had worked with her husband and priests to get their relationship back on track.
"I believe in forgiveness," she said. "I prayed on it. Me and my husband, we prayed on it. We had priests come to us. And we just came to an understanding like, bro, it's really us against the world."
Though she was willing to give her relationship with Offset a second chance, the chart-topper made it clear that she has no more patience left for her husband should he choose to cheat again.
She continued, "He has my back for everything, I have his back for everything, so when you cheat, you're betraying the person that has your back the most. Why would you do that? We have come to a clear understanding. For me, monogamy is the only way. I'll beat your a** if you cheat on me."
Let's hope this isn't the case anymore—otherwise, Offset's in for a major smackdown.