Cardi B Said She Should've Had a Baby When She Was a Teenager: 'That's What I Was Missing My Whole Life'
Cardi B is making more headlines than ever thanks to her on and off relationship with husband Offset. And we can't forget the couple has a child together. Kulture Kiari Cephus is 2 years old, and according to Cardi, the toddler is taking after her mom when it comes to her wild personality.
Cardi adores having a child — and it seems she wished she did it sooner. Here's what she told Jimmy Kimmel about how she wished she had a baby when she was just a teen.
Cardi B has a daughter, Kulture, with Offset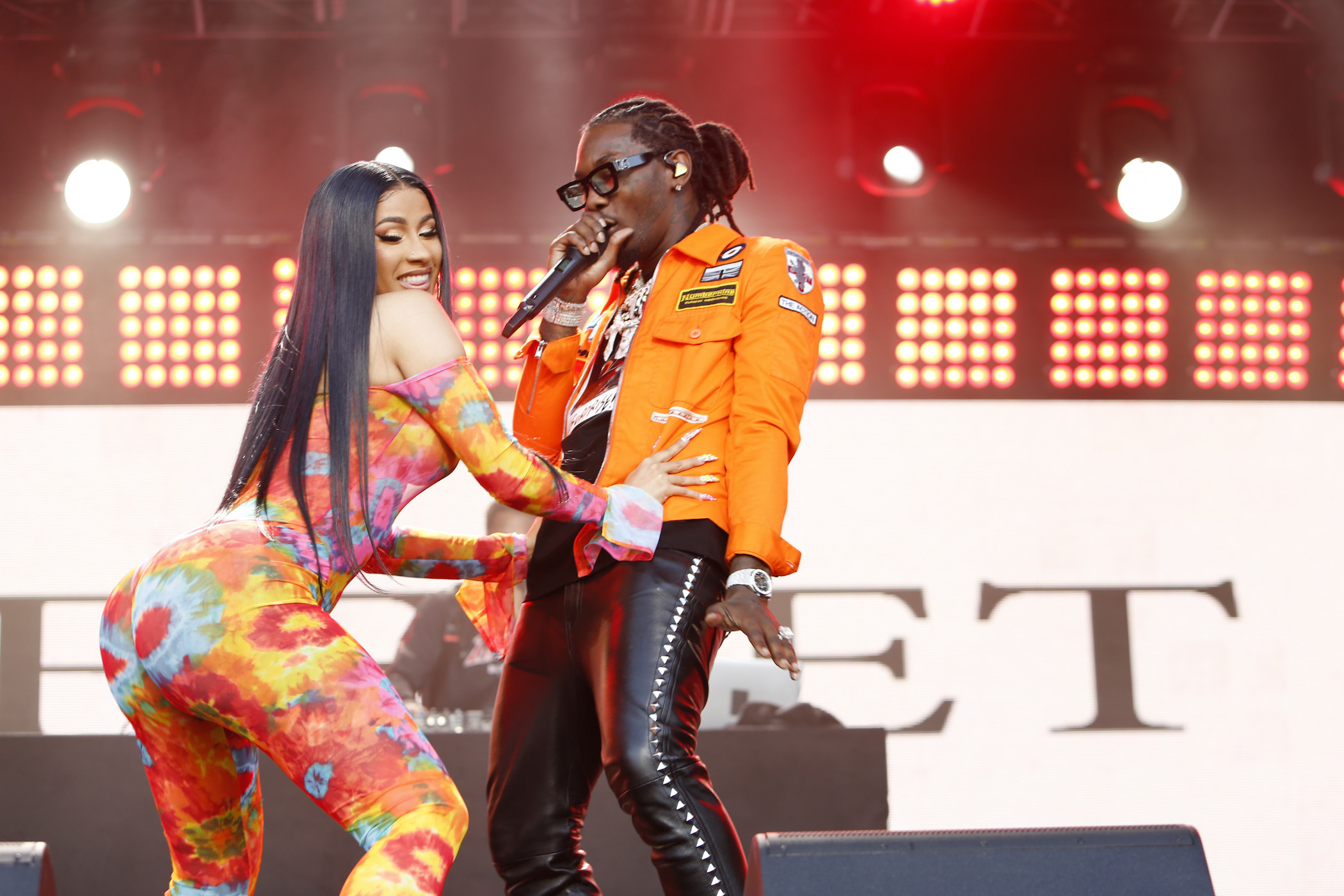 Cardi B and Offset may have a complicated relationship, but there's no doubt they have a ton of love for their daughter. Since giving birth to Kulture, Cardi's talked a lot about how motherhood has changed her. And it seems she knows she's a great mom.
"I could shake my a**, I could be the most ratchet-est person ever, I could get into a fight tomorrow, but I'm still a great mom," Cardi explained to Vogue. "All the time I'm thinking about my kid. I'm shaking my a**, but at the same time I'm doing business, I'm on the phone with my business manager saying, make sure that a percentage of my check goes to my kid's trust. I give my daughter so much love, and I'm setting her up for a future."
In the same interview, Cardi explained that she doesn't care what Kulture chooses to do with her life as long as her daughter is the "boss."
"If my daughter wants to go to college, that's OK, but I just want her to be an owner of whatever the f*ck she wants to own," Cardi continued. "Just be an owner. Be the boss."
She told Jimmy Kimmel she should've had a baby as a teen
Cardi visited Jimmy Kimmel Live! back in 2018, and the topic of her daughter came up.
"You're a mom now," Kimmel noted. "You have a little baby at home. Are you enjoying that?"
Cardi, of course, said she's loving the time spent with Kulture. "Yes, I am enjoying it. It's the best," she noted. "It's like, oh my Gosh, should've had you when I was a teenager. That's what I was missing my whole life? I love you."
The rap star then explained that while she finds the need to "rest," the pure joy Kulture brings her is unlike anything else she's ever experienced. "The happiness that my baby brought me, it's just like, I could do this over and over again!" she added.
Cardi B definitely wants more kids in the future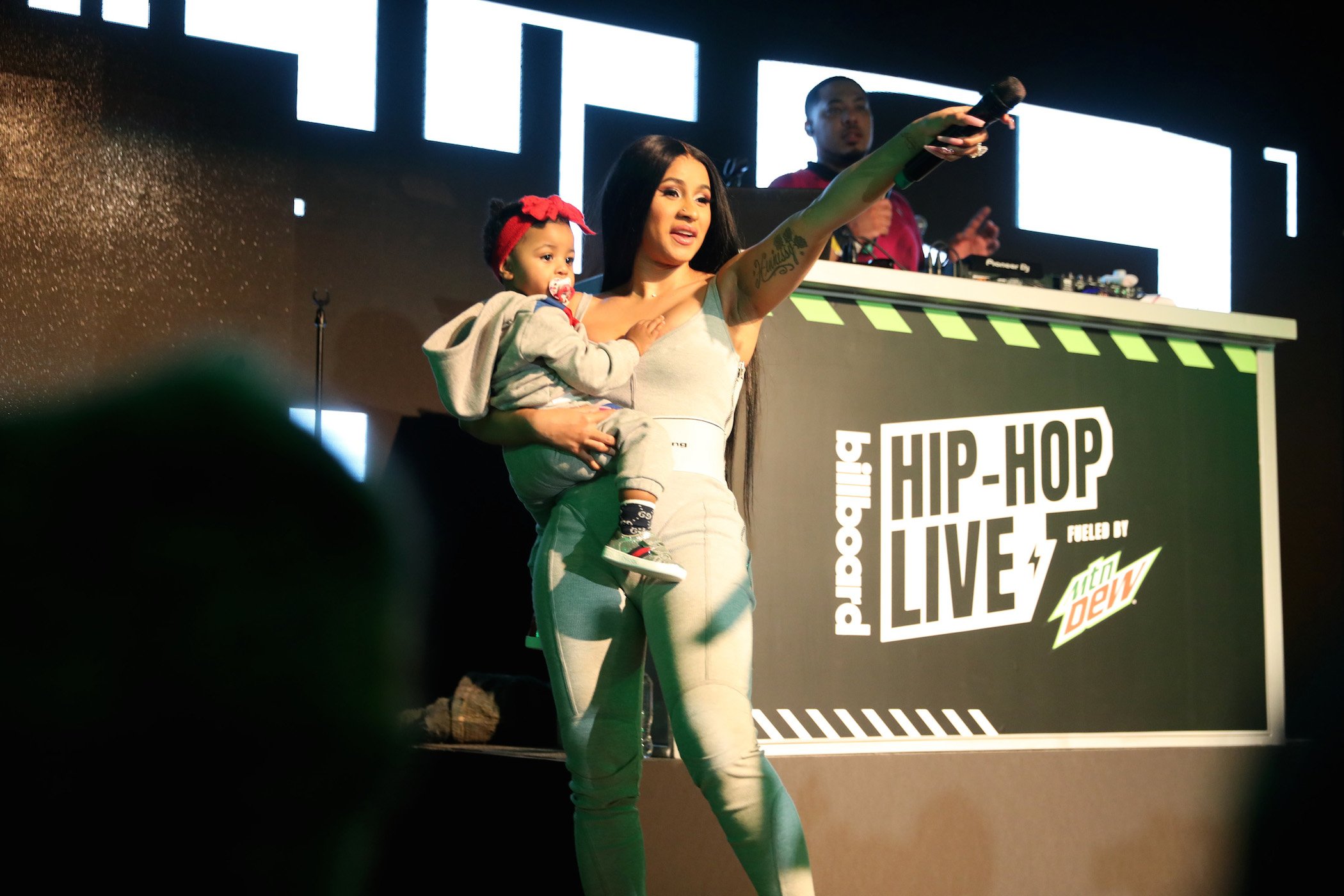 RELATED: How Many Kids Did Cardi B Want With Offset?
While Cardi told Kimmel that birthing Kulture was way harder than imagined it'd be, she still wants plenty of children in the future. While visiting the talk show, she mentioned she wants three or four kids. And in 2019, she told Entertainment Tonight babies are still on the brain.
"I want to have more kids," Cardi said. "Whatever my body can take, and I feel like I can take it. It's so easy for people to be like, 'Oh, I want four or five kids.' But it's like, 'Can you really take that?'"
It's tough to say where Cardi and Offset stand now, though. While the two planned on divorcing in 2020, they were ultra-close during Cardi's birthday bash in October. Now, it seems like they may reconcile and continue their relationship, which could mean more babies in the future.
"We're always going to be a family that's together," Cardi explained regarding her and Offset to Entertainment Tonight. "My baby loves us both."
Check out Showbiz Cheat Sheet on Facebook!