Cardi B Shares True Meaning of 'Up Then It's Stuck' And It's Really Biological
Cardi B's new track "Up" is inspiring new TikTok challenges and climbing its way up the music charts.
Though it's her first new single since the summer's "WAP" with Megan Thee Stallion, she's also been entertaining fans with her Facebook Watch series, Cardi Tries. Still, "Up" has a hook that's catchy and people are applying their own definitions of what it means. But the rapper recently gave her own hilariously vivid description.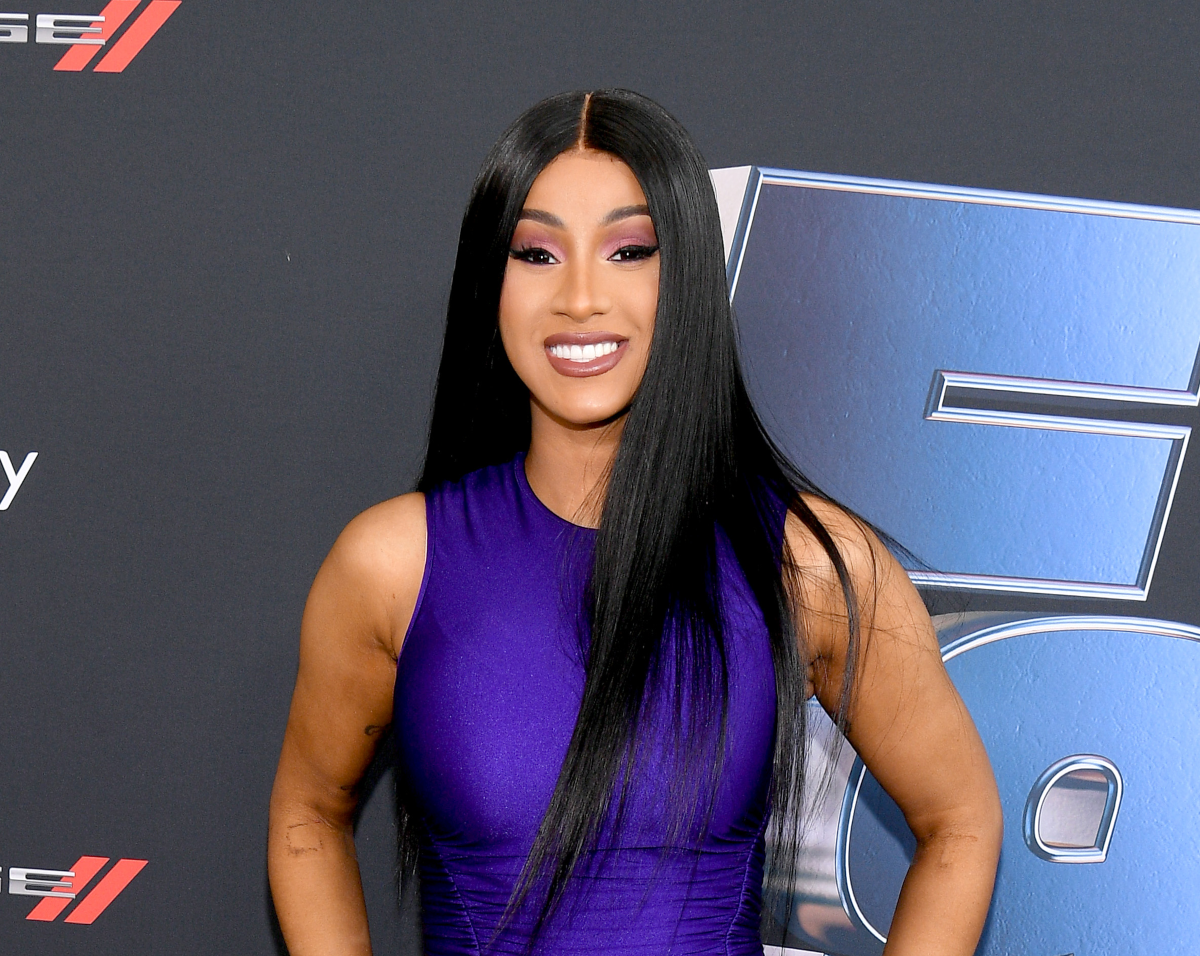 Cardi B's 'Up' caught plenty of attention
When the single and new visual for "Up" hit the airwaves, Cardi B's fans ate it up. As the numbers rise on multiple platforms, some are posting their choreographed videos on social media and others are remixing it with their own lyrics. And there are plenty of jokes about Pixar's Up movie.
But the song attracted a bit of controversy too. Hours after the single dropped, Cardi B was accused of copying a New Jersey rap duo's song called "Stuck."
Rappers Mir Pesos and Mir Fontane alleged that she plagiarized the hook from their track and tweeted a side-by-side comparison of the two. It led to a trending discussion on Twitter with Cardi B shutting down the notion that she copied anything.
"Naaa im the type of person that avoids problems & court days. If i get inspired by a song I wouldn't mind giving a percentage or couple of thousand but I never Hurd if this man. I'm glad while I was recording this song in August I was playing wit the hook on this live," she tweeted.
The plagiarism chatter has since died down, but people are still homing in on the phrase, "If it's up then it's stuck," including Jimmy Fallon.
Cardi B breaks down meaning of 'Up' phrasing
Cardi B appeared as a guest on the Feb. 11 episode of The Tonight Show with Jimmy Fallon to talk about her music, shooting videos during the pandemic, and her appearance in Fast and Furious 9. But one thing Fallon was curious about had to do with the "up and stuck" lyrics.
At first, Cardi believed the phrase to be a local Georgia thing since her hubby Offset says it all the time. Then other Southerners chimed in to tell her they say it where they're from too.
But for Cardi B, the words have their own meaning. We know she was joking with Fallon when asked about the meaning, but she proceeded to explain how "It's up then it's stuck" is about a bodily function.
"So, have you ever taken a poop, right, and it don't come out? It's just up and it's stuck," she explained. Fallon — who kept a straight face — seemed contemplative about her answer and noted the song could be left up to one's own interpretation.
He thought the words meant reaching the peak of success after hard work. Take that as you may.
Viewers who tuned in for this episode also learned that the kissing scene in the "Up" video didn't come together easily. Cardi B said they had to beg to include it because of the strict COVID-19 filming protocols. Only a certain amount of girls could be in the shots.
Fans can watch the entire episode of Fallon featuring Cardi B. on NBC's website.