Cardi B Wants Her Music To Make Women Feel Like Bad Bitches
Cardi B has a mission when it comes to her music: She wants to empower women.
Cardi B has been one of the biggest stars in the music industry for several years. Her catchy, popular dance tracks such as "I Like It" and "Bodak Yellow" has catapulted her to fame and fortune, while her romance with fellow superstar Offset has kept her in the headlines. There's no doubt that Cardi B is controversial to some, with an unfiltered attitude and a penchant for revealing clothing, but for those who "get" the rapper, she is one of the most inspirational women in modern music — and in a recent interview, Cardi B revealed that her ultimate mission is to make women everywhere feel empowered. 
Cardi B began her career as a stripper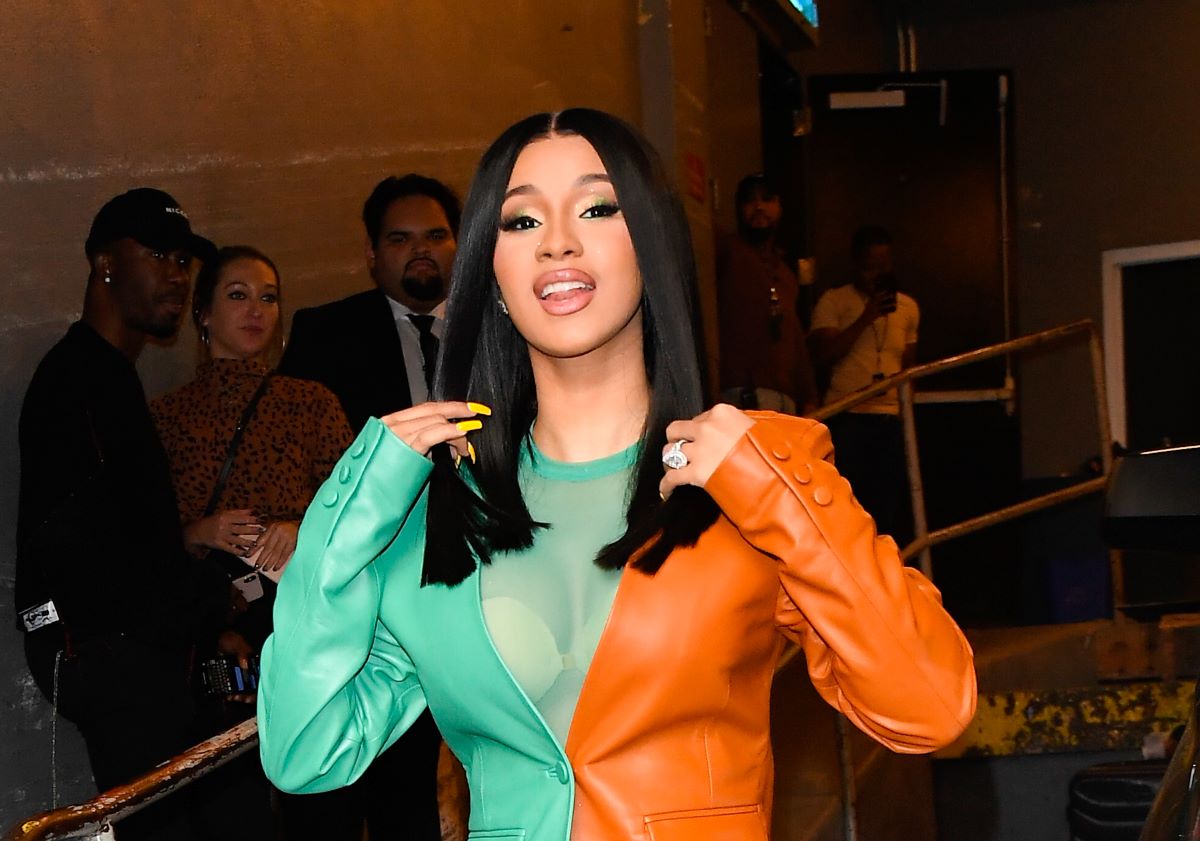 Cardi B was born in Manhattan in 1992. She had a tough childhood and as she grew into a teenager, Cardi B became involved with a series of gangs. Determined to work towards a better future, she worked a series of odd jobs, including as a clerk at a grocery store.
At the age of nineteen, Cardi B began stripping. She quickly found success as a stripper and started making enough money to support herself and her family. After receiving some local renown for her work as a stripper, Cardi B started posting on social media, with her outrageous, hilarious videos frequently going viral.
From there, she was cast on the VH1 reality series Love & Hip-Hop: New York. In 2017, Cardi B began working on her music career in earnest, with her debut single, "Bodak Yellow" becoming a smash hit. In the years since, the rapper has only continued to grow more famous, earning fans and receiving critical acclaim for her undeniable talent. 
Cardi B is an inspiration to women
From the beginning of her rise to fame, Cardi B has been hailed as a modern-day feminist icon. The singer has been remarkably open about her on-again-off-again romance with Offset, talking to fans about the problems that she has had in her relationship and how the couple has managed to work through their issues. 
She has also been honest about her plastic surgeries. Cardi B is an advocate for plastic surgery and has admitted to getting several breast augmentations, as well as liposuction on her abdominal area. She also hasn't ruled out more surgeries in the future. It is possible that her openness about surgical enhancements empowers her fans to feel more confident about undergoing their own procedures, all in the name of self-love. 
What did Cardi B say about empowering women?
Undoubtedly, Cardi B is a very special type of entertainer. She is unfiltered and raw, and while not everyone responds well to her personality, her fans absolutely love her.
Recently, Cardi B opened up about her music and her own personal mission to always make women feel their best.
"My music is always going to make a woman feel like a bad bitch. When you make a woman feel like she's the baddest bitch in the room, to me, that's female empowerment," she said in a recent interview with Elle. 
The singer also talked about how she will continue to be open with her fans: "I don't really like talking about love much, but I feel like I have to do it, just because I want people to know a little bit."
Undoubtedly, as her star continues to rise, the rumors will only get worse. However, if Cardi B is able to stay the course and keep being open with her fans, she will be able to rise above it all.