Cardi B's Bedazzled Nails Take 3 Hours to Perfect
Cardi B never fails to impress us. Everything about her is perfectly extravagant, from her show-stopping, unapologetic attitude to the presents that she decides to get for her husband, Offset.
She's not afraid to spend her hard-earned money, and she seems to love spending it on two things the most: on spoiling her family and on looking good. In fact, she's admitted before that she spends thousands of dollars on her beauty regimen alone.
You might expect that considering all of this, Cardi B's manicures would take a lot of money and time, too — but how long her nails really take will shock you!
Cardi B's extravagant lifestyle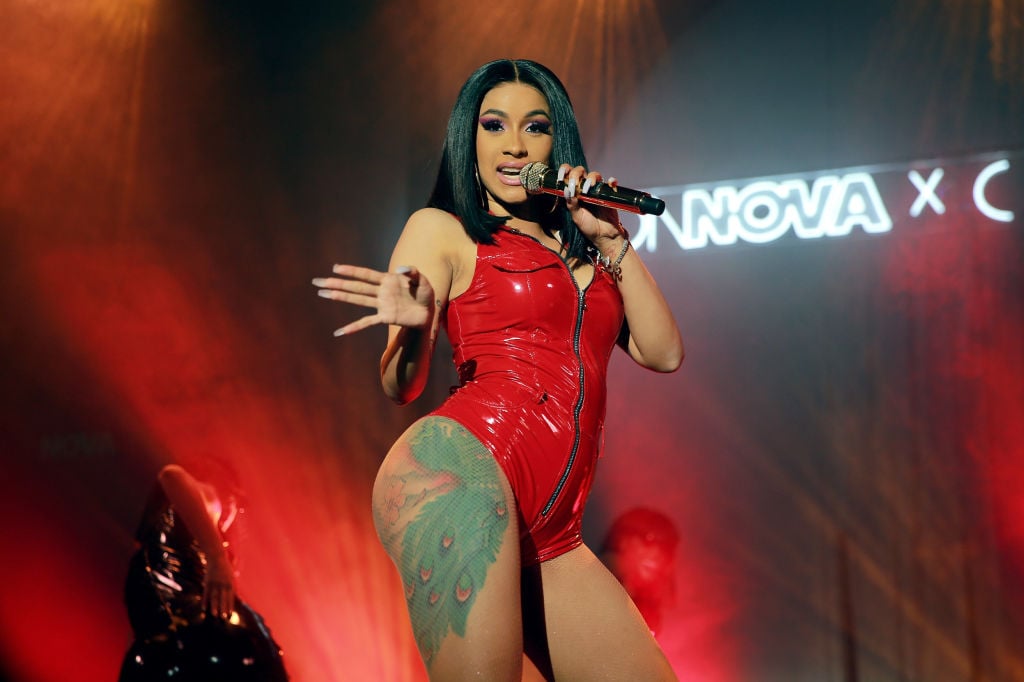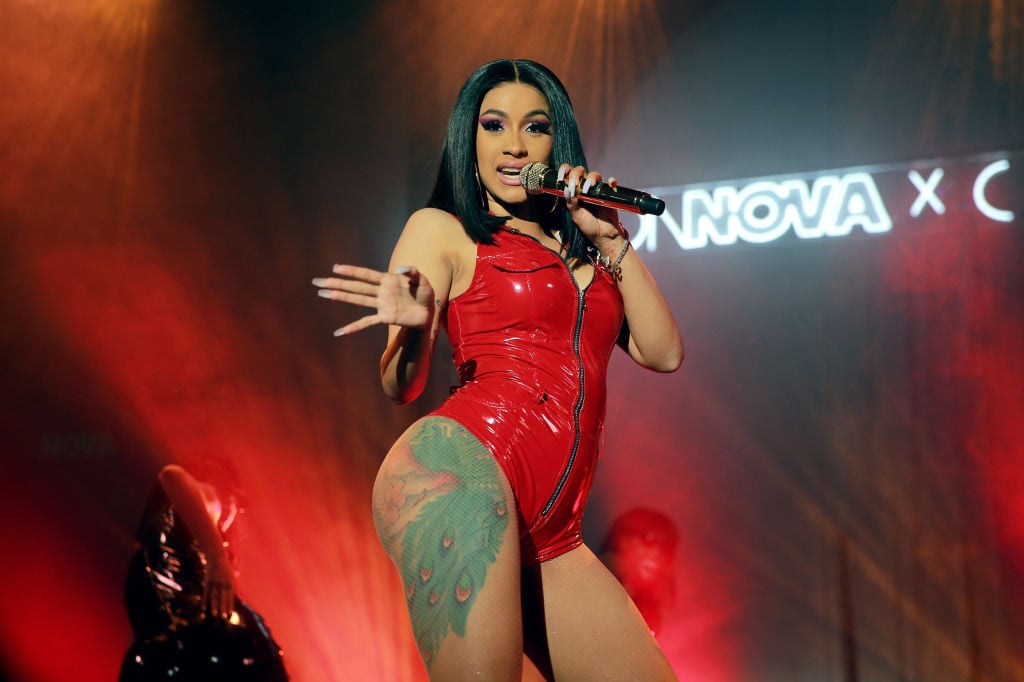 Cardi B, whose real name is Belcalis Almanzar, is probably the world's hottest female rapper today. She comes from humble beginnings, growing up in Washington Heights in New York, but her lifestyle is anything but humble now. After how hard Cardi B has worked, she deserves every luxury.
One of the most extravagant things that Cardi B has spent her millions on is on jewelry. Once, she spent close around $400,000 (that's almost half a million!) on a Lola Bunny diamond chain. She ordered the chain especially for a Coachella performance — evidence that she loves her fans and wants to look good for them.
Cardi B also spent around $300,000 for her set design for that performance, and the whole thing ended up losing her money.
Her fans aren't the only thing Cardi B loves spending money on — her husband, rapper Offset, and their daughter, Kulture, often find themselves on the receiving end of Cardi B's generosity, too. For example, she famously gave Offset a thick stack of half a million dollars in cash for his birthday and spent $400,000 on Kulture's first birthday party.
Cardi B's bedazzled nails take 3 hours
For a queen who lives this sort of lifestyle, only the absolute best manicure will do. Cardi B usually gets her nails done by legendary New York manicurist Jenny Bui. Die-hard fans know that Cardi is never seen without her long and sharp talon nails that are often bedazzled with jewels and painted in bright colors.
Remember when we said the time it takes to finish an ultimate Cardi B manicure would shock you? Harper's Bazaar recently reported that Cardi's nails take up to 3 hours to finish perfecting. Cardi B must have a lot of patience to be able to sit still through a 3-hour manicure.
It's no wonder her nails take so long: nail artist Bui is one of the most sought-after nail stylists in New York, and her work is nothing short of perfection. We only wonder how much cash Cardi B pays for this 3-hour long manicure.
Who is Cardi's legendary nail artist, Jenny Bui?
Jenny Bui, Cardi B's New York nail artist, has an inspiring and courageous story of her own. She has been doing nails for over 20 years and has an incredible Instagram following of almost 1 million people. Her salon locations in the Bronx and Harlem are always filled with loyal customers, who affectionately call her "The Queen of Bling". 
But before she became a nail artist, 48-year-old Bui escaped genocide by the Khmer Rouge in Cambodia when she was just 8 years old. She and her family were able to escape, but her younger brother died tragically when they were left without shelter, and they were separated from her father. Miraculously, she found out that her father was alive in the U.S., and with money he sent, the family was able to start another life in Vietnam. 
Her brother sponsored her to move to Montreal when she was a teen, and she married and moved to the Bronx when she was in her 20s, where she's been ever since. Bui's story of resilience and courage is inspiring — from Khmer Rouge to The Queen of Bling!