Cardi B's Best Gift to Offset Is a Priceless Tribute to the Rapper
Cardi B has showered money on Offset
Everybody knows that Cardi B loves to spoil the people in her life with lavish gifts bought with her hard-earned millions. The person who's arguably most benefited from Cardi's generosity is her husband, rapper Offset.
Cardi is always shocking fans with the amount of money she's willing to spend on this man, especially after rumors that he's cheated on her. Their relationship is their business, however, and all we can do is applaud Cardi's immensely generous spirit!
You might think that the best gift that Cardi has ever given Offset is something that costs a lot of money, but the truth will melt your heart.
The lavish gifts that Cardi B has bought for her loved ones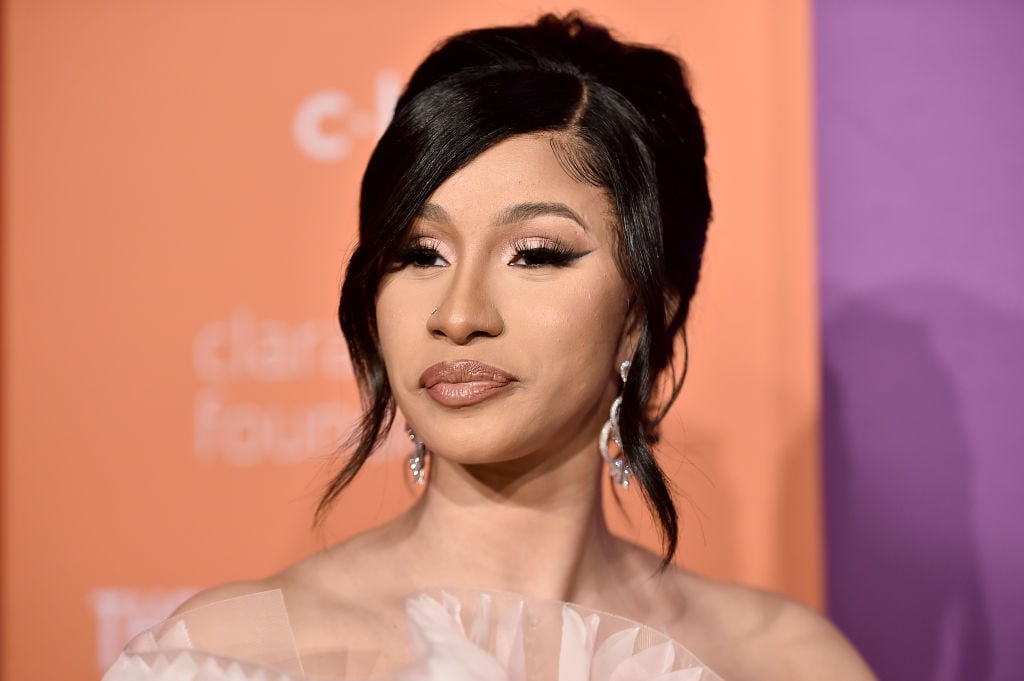 There seems to be no limit to Cardi B's generosity when it comes to her family and loved ones. The "Bodak Yellow" rapper clearly values the people in her life, and one of the ways she shows them her love is through buying them really expensive gifts. She has the money, so we don't blame her for wanting to spoil the people who support her!
For his birthday in 2017, Cardi bought her husband, Offset, one of the most luxurious cars on the market: a Rolls Royce Wraith, valued at over $300,000. And that's not the only expensive car in their garage: Cardi and Offset also have matching Lambourghinis, an orange Bentley, and many more to fill their mansion's garage.
For a woman this unafraid to spend her wealth, you can probably already imagine that her 1-year-old daughter, Kulture, gets spoiled — in the best way, of course! Cardi is reported to have spent $400,000 on Kulture's first birthday party and has bought her lavish gifts as well. She reportedly bought her daughter a diamond tennis bracelet and earring set, which was valued to be worth $80,000.
The most expensive gift Cardi B has ever given Offset
If you thought that the $300,000 Rolls Royce is the most expensive thing that Cardi B has ever given to Offset, then you'd be wrong.
Cardi shocked fans everywhere by giving her husband a refrigerator full of cash for his last birthday. Yes, you read that right — a fridge full of cash! The most shocking part of this gift is that the cash was worth exactly half a million dollars, making this gift $200,000 more expensive than the luxury car.
"You could buy a car, you could buy more clothes, you could buy jewelry, you could buy me more Birkin bags. You could do whatever … you want," she can be heard saying in the Instagram video showcasing the gift exchange.
What is the best gift that Cardi B has ever given Offset?
$500,000 is such an incredible amount of money, and you might assume that this was the best gift that Cardi B has ever given her love. The real best gift, however, is much more meaningful than money.
Harper's Bazaar reports that Cardi decided to name their daughter, Kulture Kiari, after the love of her life. Apparently, "Kulture" is a tribute to Offset's rap group Migos' albums (Culture and Culture II), and "Kiari" is Offset's real first name. Considering the birth of their daughter and the fact that Cardi loves Offset so much that she decided to name their daughter after him, a fridge full of half a million dollars pales in comparison as a meaningful gift.
It seems like Cardi is truly generous with both her money and her love, and she understands that sometimes the best gifts in life are priceless!