Cardi B's Brutal Honesty About Plastic Surgery Is Readjusting Beauty Standards
Cardi B first burst onto the music scene in 2017, and these days, the rapper is one of the industry's biggest stars. Her songs "Bodak Yellow" and "Girls" have become standards in pop music, and she has been recognized as a unique, original force. Cardi B's fans love her for her honesty, her unfiltered attitude toward the press, relationships, and motherhood. However, it is her relationship with her body that has really started to infiltrate pop culture, and the open way that she talks about her plastic surgeries has inspired many fans. 
How did Cardi B become famous?
Cardi B was born in New York City in 1992. Raised in the inner city, Cardi B worked a variety of odd jobs during her teenage years, including as a grocery store clerk.
She eventually became a stripper and has been open about the fact that stripping helped her escape an abusive relationship as well as build up her own confidence. In 2013, Cardi B became very popular on social media, posting a variety of vines and video clips that went viral on several social channels.
In 2015, Cardi B was cast in the reality show Love & Hip Hop: New York. Her outgoing personality and unique looked helped to make her a breakout star and around the same time, she launched her music career.
It took a couple of years for Cardi B's musical career to really take off, but by the end of 2017, she was known as an up-and-coming star. 2019 saw a huge increase in Cardi B's popularity, and she even explored her acting ability by appearing in Jennifer Lopez's film Hustlers. 
How many plastic surgeries has Cardi B had?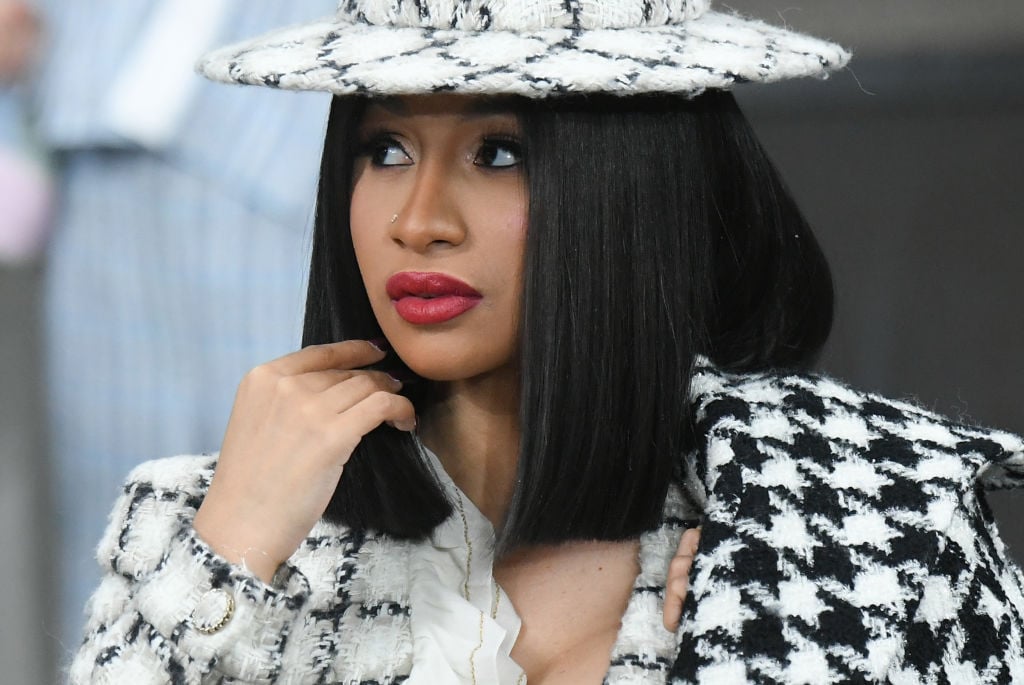 Cardi B is unlike any other artist working in popular music today. She is openly political, never hesitating to share her views and opinions with her fans. She has also been very honest about her journey into motherhood, and the way that having a baby has changed her body.
After her daughter was born, Cardi B underwent several plastic surgeries in order to return to a place where she felt more comfortable and more like herself.
Still, her relationship with plastic surgery began when she was just a teenager. The star has admitted that she actually got plastic surgery when she was 19 and working as a stripper, in hopes of making more money.
By the time she became famous, Cardi B had already gotten butt implants and undergone breast augmentation surgery. More recently, Cardi B got liposuction as well as another breast augmentation surgery. 
Cardi B is empowering women with her honesty
Unlike many other stars, Cardi B doesn't mind talking about her plastic surgery experiences, both positive and negative. After she suffered some liposuction complications and was forced to cancel some concerts, she spoke out, telling her fans that: "I been working out for the past 2 weeks cause b*tch I ain't getting surgery again."
She also posted some alarming photos of her swollen feet, revealing how bad some plastic surgery side effects can be.
In spite of some bad side effects, Cardi B is a vocal proponent for plastic surgery, as well as for women doing what they want to do in order to feel and look their best. As she stated in early 2019: "Listen, I do whatever the f*** I want to do with my body. I don't have time to work out and I wanted specific things that I know that no matter how much I work out ― is not get fixed."
Her honesty is certainly one reason why her fans love her so much, and there's an argument to be made that the star is slowly updating outdated beauty standards with her candor.