Cardi B's Lyrics Prove She's Beyonce's Biggest Fan
Cardi B is one of the world's biggest stars. The rapper rose to fame in 2018 and has become well known for her no-filter attitude, her often-abrasive raps, and her habit of posting hilarious content on her social media channels.
Although Cardi B might not be taking the stage anytime soon, with most live concerts postponed in the wake of the COVID-19 pandemic, she is still finding ways to connect with fans. And her fan base is always finding new things to love about their favorite outspoken singer, including the fact that at her heart, she is actually a huge fangirl. 
Cardi B is an award-winning rapper
Cardi B has a story that could best be described as rags to riches. She was born and raised in Manhattan and worked a variety of odd jobs before finding some financial success as a stripper. Cardi B eventually parlayed her out-there personality into social media stardom, and her Instagram videos soon began going viral.
In 2015, she was cast on the reality series Love & Hip Hop: New York, which helped push her music ambitions into the spotlight.
By 2018, Cardi B's album, Invasion of Privacy, had become a smash hit, with her song "Bodak Yellow" becoming an industry standard. Cardi B proved to critics and fans alike that she had every intention of doing things her own way and although her on-again-off-again relationship with Offset drew some criticism, Cardi B didn't let the naysayers slow her down.
She has won multiple awards, including four American Music Awards, a Grammy Award, and seven Billboard Music Awards. 
Beyoncé is one of the most iconic artists 
Cardi B has become such a huge star that there is possibly only one artist currently active in the music industry that could eclipse her in fame. Beyoncé, better known as "Queen B" to her millions of fans all around the world, first became famous as a member of the girl group "Destiny's Child" in the nineties. She has far surpassed any expectations set by critics and is now one of the world's wealthiest and most influential artists.
In addition to her music, Beyoncé is an entrepreneur and runs several business ventures, including her "Ivy Park" clothing line. Perhaps most inspirational to her fans is the fact that the artist is a devoted wife and loving mother of three small children — and yet, she juggles it all while always looking and sounding fabulous.
Beyoncé is strict about her privacy and doesn't often open up in interviews. Still, her fans love her for the way that she has managed to inspire and encourage generations of young people to always reach for their dreams. 
Cardi B is a huge Beyoncé fan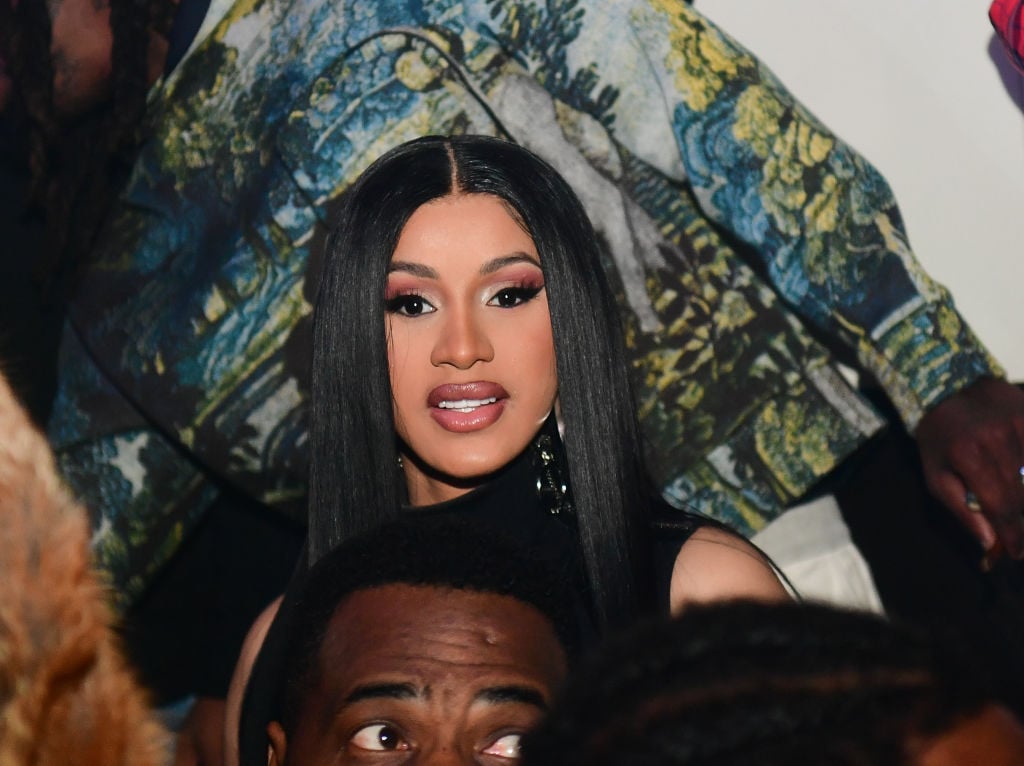 It is no surprise that Cardi B loves Beyoncé. Most artists are open about their admiration for Queen B, but there are very few who have actually taken the trouble to write songs about their love for the superstar.
Cardi B is one of those rare cases, proving her infatuation with Beyoncé on her debut album, Invasion of Privacy. Reportedly, Cardi B actually mentions Beyoncé four separate times on the 2018 release, which equals to about one Beyoncé mention every twelve minutes.
While it is true that Cardi B shouts out a number of other female artists on the album, Beyoncé is the only one to receive that much love from Cardi B — which goes to show that Beyoncé doesn't just influence and inspire regular fans, but other big stars as well.