Carly Rae Jepsen Once Said 'Call Me Maybe' Shows She's Not 'Overly Confident in Love'
Carly Rae Jepsen's "Call Me Maybe" has its origins in a folk song. Here's what Jepsen thinks of its lyrics and their relationship to her love life.
Carly Rae Jepsen released a lot of acclaimed music over the years; however, "Call Me Maybe" remains her most popular song. During an interview, Jepsen says the song reflects that she's not incredibly brave when it comes to her love life. Here's a look at how she came up with one of the most famous pop songs of the 2010s.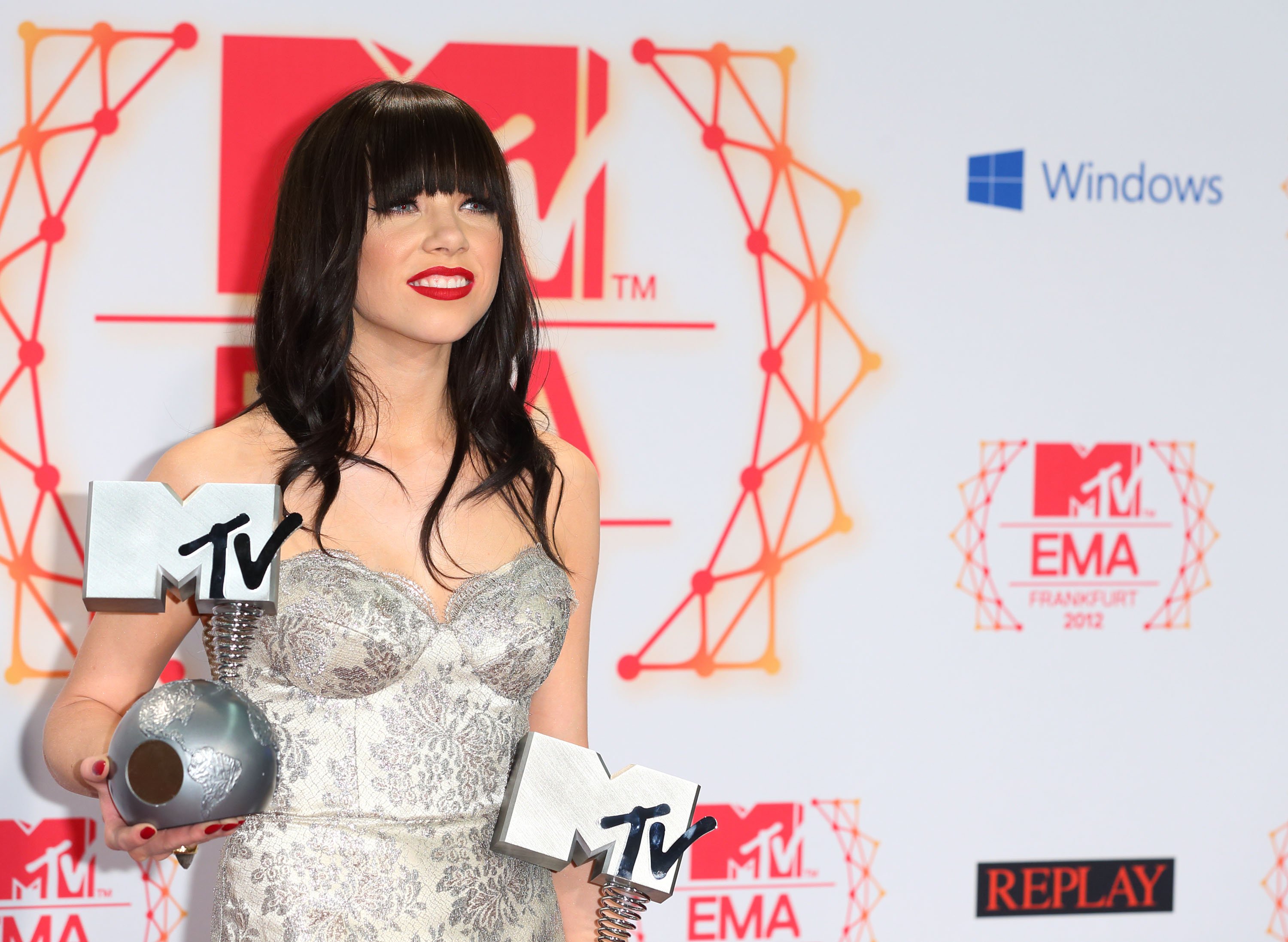 How a folk song evolved into a massive pop hit for Carly Rae Jepsen
The early 2010s were a great time for dance-pop. During this period, Kesha, Katy Perry, and Lady Gaga ruled the charts. "Call Me Maybe" is one of the most memorable dance-pop songs of the era. Interestingly, Jepsen originally wrote the phrase "call me maybe" for a folk tune.
During an interview with Billboard, Josh Ramsay of the band Marianas Trench discussed writing songs with Jepsen. "One of them was this folk tune that [Jepsen] and [songwriter Tavish Crowe] had written that was a completely different song, but it did have the melody and lyric of ['Call Me Maybe']," Ramsay said. "It had that line in it. And it wasn't the chorus. It was part of the pre-chorus to a totally different song. And we took that line, and then the two of us wrote a new song."
Did 'Call Me Maybe' reflect Carly Rae Jepsen's approach to love?
According to The Hollywood Reporter, Jepsen explained what the phrase "call me maybe" meant to her in 2012. "I think it's just my type of, the way I would talk about it," she laughed. "I'm not overly confident in love. I'd probably be more coy about it, I guess, just like, 'call me, maybe? If you want to?'"
However, in 2019, Jepsen told Billboard the song was more a reflection of who she wanted to be than who she was. "I think I wanted to be brave enough to be the girl to be like, 'You should call me,'" she said. "But that was so far away from who I was that a lot of it was imagination taking over." Jepsen said many of her songs are about her aspirations rather than her reality.
How the public reacted to 'Call Me Maybe'
"Call Me Maybe" was a massive success. The track reached No. 1 on the Billboard Hot 100, remaining on the chart for 50 weeks. It remains the biggest hit of Jepsen's career by far. Her only other top 40 singles are "Good Time" and "I Really Like You," which reached No. 8 and No. 39, respectively. "Call Me Maybe"'s parent album, Kiss, was a success as well. The album reached No. 6 on the Billboard 200, remaining on the chart for 21 weeks. 
"Call Me Maybe" sparked a pop culture phenomenon. Katy Perry and Justin Bieber released videos of themselves lip-syncing the song with their friends. Sesame Street released a parody called "Share It Maybe" performed by Cookie Monster.
"Call Me Maybe" was one of the defining moments of Jepsen's career — even if it didn't reflect who she was.