Who is Carmelo Anthony's Wife, La La Anthony?
Carmelo Anthony is a popular NBA player with an impressive career. However, it's his soon-to-be ex-wife, La La Anthony, who has been dominating the pop culture scene in recent years. She's a reality TV star and has earned a lot of press for her close friendship with certain members of the Kardashian family. Keep reading to learn all about La La Anthony, including her early career, the current status of her relationship with Carmelo Anthony, and which Kardashian she is best friends with.
A career in reality television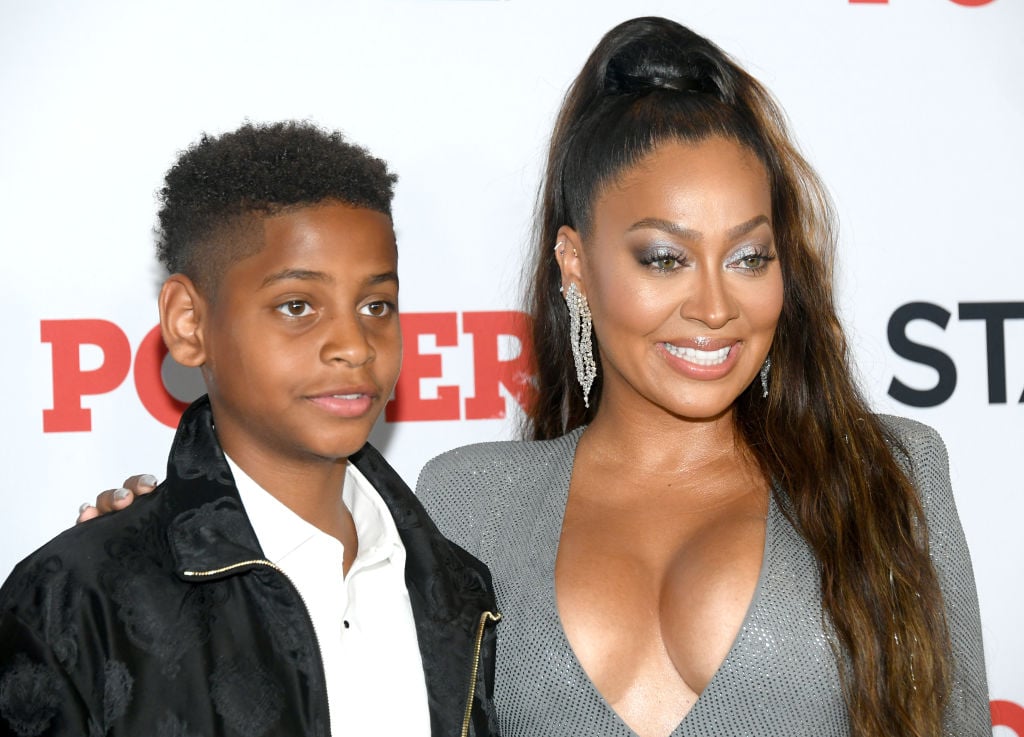 La La Anthony was born Alani Nicole Vázquez in Brooklyn, New York, and she was raised in a large, loving family. As a child, she felt herself drawn to a career in communications and started working in radio when she was still a teenager. Vázquez became wildly popular on the radio, but in 2001, she decided to pursue an opportunity with MTV. She became one of the channel's most popular hosts, and she lent her hosting talents to shows such as Direct Effect, interviewing many top celebrities. 
In 2003, she left MTV to work in feature films and landed roles in movies such as Two Can Play That Game and Think Like a Man. The popular personality has also worked on the Broadway stage and become a successful businesswoman, launching a cosmetics line as well as a clothing line.
In 2014, she released the book "The Love Playbook," which detailed her steady rise to the top of the entertainment profession and how she managed to do it without compromising her identity. Anthony has also starred in the popular reality show, La La's Full Court Life, which featured her life with husband Carmelo Anthony and their son. 
Her best friend is Kim Kardashian
For over ten years, La La Anthony has been very close with the entire Kardashian family and has been featured in several episodes of Keeping Up with the Kardashians. One of her very best friends is Kim Kardashian, but she considers herself to be tight with the whole family. Recently, Anthony praised Khloe Kardashian in particular, saying that the star is doing "great" after her split from Tristan Thompson, and that she is a fantastic mother to her young daughter, True Thompson.
Anthony is also one of the select celebrities who has been invited to attend Kanye West's Sunday Service. She fully supports the family's business ventures and was one of the very first people to try out Kim Kardashian's best-selling SKIMS shapewear. Being a celebrity best friend definitely has perks!
Relationship with Carmelo Anthony
In 2004, La La got engaged to her boyfriend, NBA player Carmelo Anthony. The two welcomed a son, Kiyan Anthony, in March 2007, and they went on to get married in 2010. The lavish wedding ceremony was filmed for reality TV, and for the next few years, they were one of reality television's highest-profile couples.
In 2017, La La Anthony filed for divorce from Carmelo Anthony amidst accusations of infidelity. The two wavered on their divorce decision for several years, getting back together several times before deciding to split for good in 2019. According to recent reports, La La Anthony is moving ahead with the divorce decision but remains fully committed to co-parenting she and her estranged husband's son. 
Only time will tell what the future holds for La La Anthony, but she's certainly shown that she has the determination and drive to succeed in nearly any profession.