Carol Burnett Amassed $45 Million During Her Incredible Acting Career
Carol Burnett is a beloved actor and comedian. She is credited for helping to break the glass ceiling for women in comedy. Although she has appeared in several films, she is best known for hosting her self-titled variety show The Carol Burnett Show. The sketch show aired from 1967 to 1978, and all through, it managed to capture audiences with its sketches and scripts.
Over the years, Burnett has managed to amass a significant amount of wealth from her working career. Read on to learn more about how Burnett rose from rags to riches and ended up with the massive fortune she has now.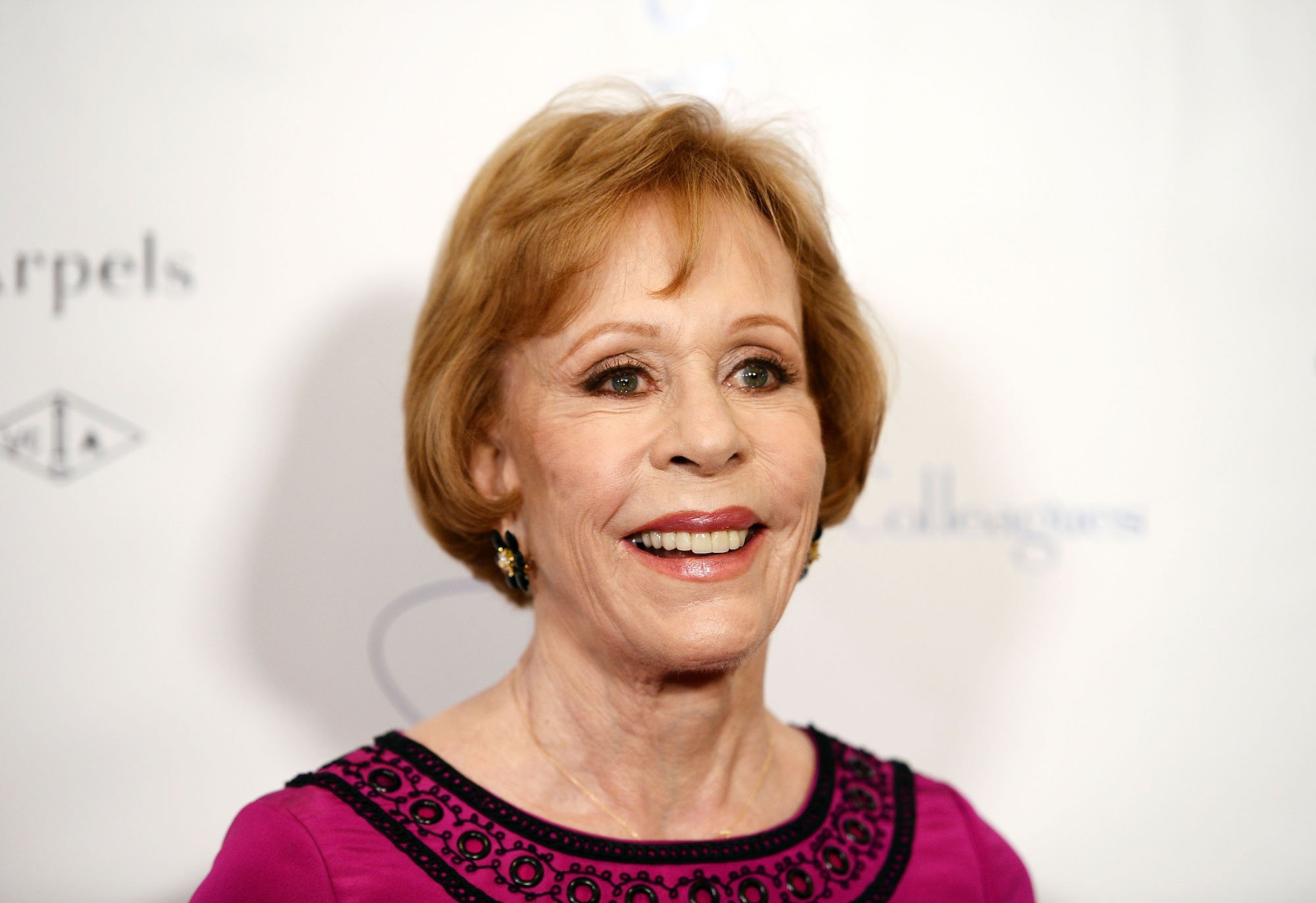 Burnett's grandmother raised her
Burnett was born on April 26, 1933, to Louise and Joseph Thomas Burnett. Her mother worked as a movie studio publicist writer, while her father worked as a movie theatre manager. Burnett's parents were alcoholics who later got divorced in the late 30s.
After the divorce, Burnett moved in with her grandmother. They relocated to an impoverished area in Hollywood, where they stayed in a boarding house with Burnett's half-sister Chrissie. Burnett grew up with limited resources. Her grandmother would sometimes have to steal silverware so that she and her granddaughters would have something to eat with. They would go to the movies and would occasionally bring back some toilet paper from there.
Burnett attended Hollywood High School. After her graduation in 1951, she received an anonymous envelope with $50 inside to pay for tuition at UCLA. Burnett had initially planned on studying journalism at UCLA but decided to go for arts to become a playwright. She, however, realized that she would have to study acting.
Although she was reluctant at first, she ended up loving acting. At one time, while they were at a function, she was approached by a certain man. Burnett was busy stuffing cookies in her purse to bring to her grandmother. The man applauded her performance and asked her about her dreams. He then offered her $1000 to pursue her dreams.
Burnett lost her daughter to cancer
Although Burnett seems always to have everything going on well for her, she has had some low points in her life. When her career had started to pick up in 1957, she lost her mother. The loss hit her hard, but she healed and got back to doing what she did best.
Burnett has been married three times throughout her life. Her first marriage was in 1955 to Don Saroyan, her college sweetheart. The two got divorced in 1962, and a year later, she got married to Joe Hamilton. From the marriage, Burnett was blessed with three daughters, Carrie, Jody, and Erin. In 2001, the comedian tied the knot with her current husband, Brian Miller.
In 2002, Burnette, unfortunately, lost her eldest daughter Carrie, 38, to cancer. Her death hit Burnett hard, and the actor has always spoken of its impact to this day. In her memoir, Carrie And Me: A Mother-Daughter Love Story, Burnett talked more about Carrie's battle with cancer and her addiction.
Burnett has amassed considerable wealth throughout her working years
According to Celebrity Net Worth, Burnett is estimated to be worth $45 million. Burnett began working in 1955 after she landed a minor role on The Paul Winchell and Jerry Mahoney Show. She then starred in Stanley opposite Buddy Hackett.
After Stanley went off the air, Burnett found herself unemployed. She, however, got back on her feet with the game show Pantomime Quiz. After appearing on Broadway with Once Upon A Mattress, Burnett landed more roles, including one on the Gary Moore Show, Fade Out-Fade In, The Entertainers, and The Lucy Show. In 1967, Burnett's self-titled show premiered. The show has since won 23 Emmy awards. In 2019, Burnett was honored with a Golden Globes award named after her, which celebrates career achievements in television.