'The Carol Burnett Show': Louise Jefferson Actor Isabel Sanford Said She 'Wasn't Giddy' About Appearing on the Variety Show
Way before she took on the role of Louise Jefferson on All in the Family or its spin-off The Jeffersons, actor Isabel Sanford worked on various 1960s programs making guest appearances.
She eventually landed on The Carol Burnett Show where she appeared off and on in the 1960s and early '70s. While to viewers the variety show looked like a barrel of laughs, for Sanford, it was just another gig.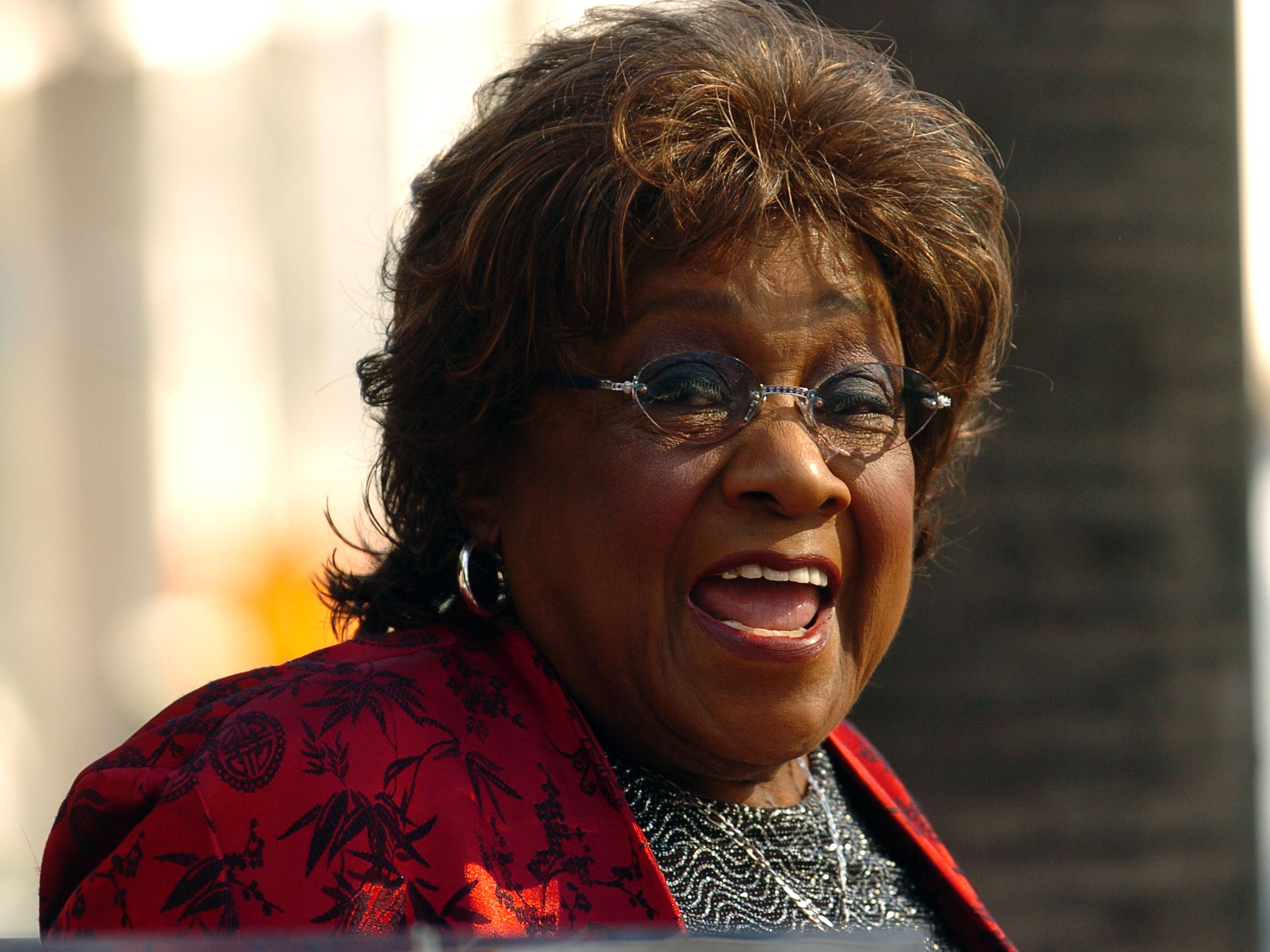 Carol Burnett welcomed a galaxy of stars to her show
The Carol Burnett Show featured numerous guest stars during its run from 1967 to 1978.
In her 2016 book In Such Good Company, Burnett expressed the affection she felt for every guest star her show had welcomed.
"What great guests we had!," she wrote. "I wish I had enough pages to write about each and every one of them."
Her guests over the show's more than ten-year run included her beloved friend Jim Nabors, Liza Minnelli, one of her idols Lucille Ball, Barbara Eden, Art Carney, Joan Rivers, Debbie Reynolds, and countless others.
She made history for her 1981 Emmy win
The actor, who died in 2004, made history for her Emmy win in 1981. She was the first Black woman to win an Emmy for Best Actress in a Comedy Series. Upon reaching the stage to accept her award, Sanford was applauded when she said, "At last! I'm only going to thank two names. I want to thank God. And Norman Lear for hiring me."
It was the only Emmy that The Jeffersons won. Sanford, speaking with the Television Academy Foundation in 2002, discussed her disappointment that the comedy hadn't earned more Emmy awards.
"It is a shame, it is a shame," she said. "There should have been at least four or five other Emmys given [to The Jeffersons]. For the writing, for the direction, for various things. At least four other Emmy awards."
Sanford appeared on 'Carol Burnett Show'
Saying she was proud of the one she'd earned, Sanford said, "It's in a special place in the house, a choice place."
Sanford began appearing semi-regularly on The Carol Burnett Show in 1968. She appeared five times on Burnett's show between that year and 1973.
"The skits on Carol Burnett were mostly about whoever was the president at that time," she said. "Tim Conway was one of the presidents. Whenever they had a president [skit] on, they'd have me."
Asked what it was like to be a part of that team of Conway, Burnett, Harvey Korman, and Vicki Lawrence on the show, Sanford honestly replied, "I don't know what you expect me to say," she began. "But at this point, I enjoyed being with them. I wasn't giddy and all that now, but I enjoyed being with them."
Sanford wasn't starstruck, was all business, and serious about developing a career for herself. "I had to," she said. "I didn't see it any other way."