Carole Baskin Got a Disturbing Phone Call From 'Tiger King' Joe Exotic's Cellmate
'Carole Baskin's Cage Fight' shows Baskin receive a phone call from Kevin Weick, who spent a year in prison as Joseph Maldonado-Passage, aka Joe Exotic's cellmate. Baskin gave Showbiz Cheat Sheet her reaction to Weick's warning.
The Tiger King saga continues for Carole Baskin, even though she did not participate in Tiger King 2. Baskin is still advocating for big cats and trying to stop the breeding and caging of them. She launched her own discovery+ series, Carole Baskin's Cage Fight, in November. On Baskin's show, viewers will see her take a phone call from Joseph Maldonado-Passage, aka Joe Exotic's cellmate, Kevin Weick.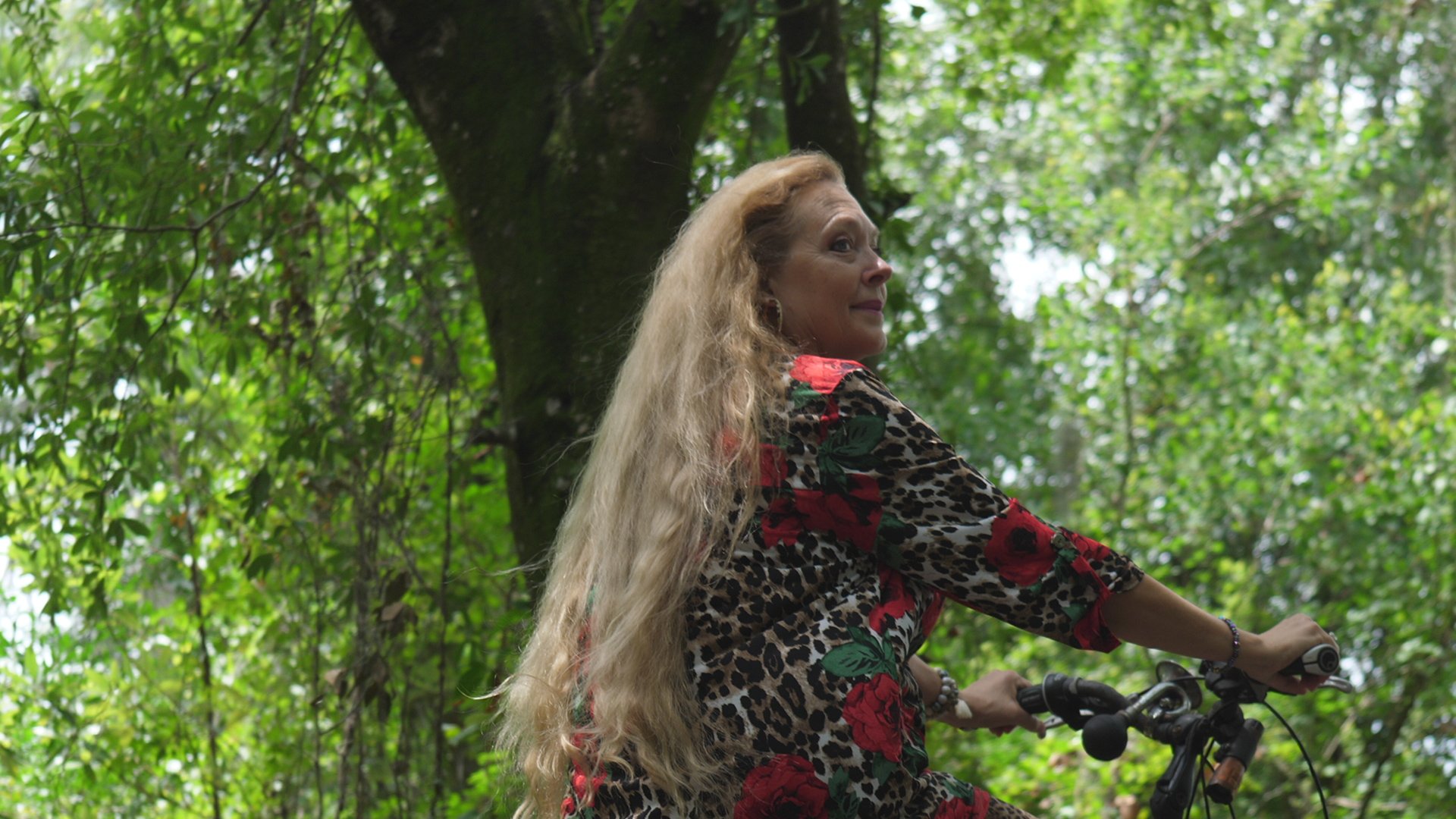 Weick warns Baskin about threats he alleges he heard Maldonado-Passage make over the course of a year in prison together. Baskin spoke with Showbiz Cheat Sheet on Nov. 19 about Carole Baskin's Cage Fight and elaborated on her dealings with Weick. The show is now streaming on discovery+.
Kevin Weick warned Carole Baskin that Joe Exotic is still threatening her life 
Weick was in prison for a DUI offense. He wrote the book, A Year with a King in a Cage, about his year with Maldonado-Passage. Baskin said Weick sent her his book before they ever talked. After she read it she started taking his calls. 
"The main thing that I would say about Joe Exotic is he had such a hate for you that as long as he could ever find anybody to damage you, he will always try to do that," Weick said on the phone in Carole Baskin's Cage Fight. "Joe wanted you dead, Carole. There is absolutely no question in my mind. He was actively trying to get to you while in custody. You are to him the reason that he is in prison, you are the downfall of his life, you are the devil. And as long as he can find a following or anybody, no, I don't think you would ever be safe."
Carole Baskin reacts to Joe Exotic's post 'Tiger King' threats 
Tiger King was supposed to be a documentary about big cat breeders. With Maldonado-Passage as the subject, the directors ended up chronicling his arrest and sentencing for ordering a hit on Baskin. The Netflix series also raised suspicions about the disappearance of Baskin's husband, Don Lewis. 
"Now he's got even less to lose," Baskin told Cheat Sheet. "A year later, after they had spent a year together in prison and Joe was still conniving ways to try and have me killed from inside. And we knew that Joe was trying to sell lion cubs. Before he even got sentenced, in fact it was part of the judge's berating of him during the sentencing was to say, 'Clearly, you don't care about the law because even while you're sitting there waiting for sentencing, you're trying to traffic in these animals.'"
More 'Tiger King 2' worries 
In Carole Baskin's Cage Fight, Baskin reveals she's feared for her life since long before Tiger King. Her advocacy has put her in the crosshairs of big cat abusers. However, Baskin has new concerns about the Tiger King shows.
It's my concern, especially about Tiger King 2, that's why we had filed the lawsuit. Because I know that these animal abusers want to kill me, and there's a handful of them that I have to be always wary of and there's a number of them who have threatened to kill me. Those people you kind of see them coming, or at least you know who they are. But what Tiger King and Tiger King 2 has done is it's weaponized every crazy person who believes the narrative in those shows, that feels like they have to set the record straight somehow by killing me. So this could come from anywhere so it's really heightened the anxiety level of going out in public or even sleeping at night. 

Carole Baskin, interview with Showbiz Cheat Sheet, 11/19/21