'Carolina' Wouldn't Be Taylor Swift's First Golden Globe Nomination
Taylor Swift is a Grammy and Emmy Award-winning artist. Recently, the artist received recognition from the Golden Globes for her song "Carolina" from Where the Crawdads Sing. Here's what we know about her relationship with the award ceremony — and what other songs previously earned nominations. 
Which Taylor Swift songs have Golden Globe nominations?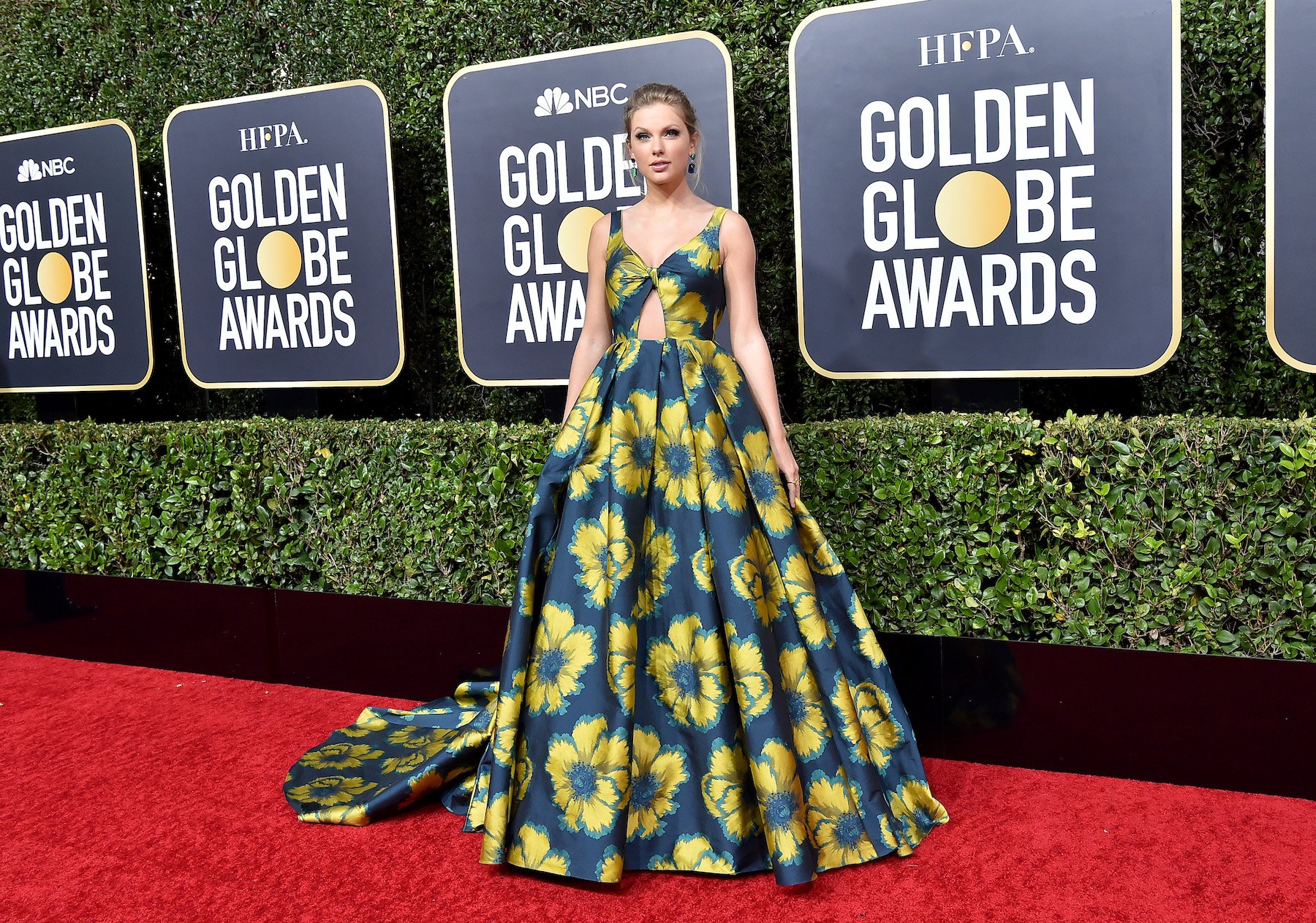 She's the chart-topping artist behind the 2022 album Midnights. Swift's first Golden Globe nomination goes back to 2013 when she released "Safe & Sound" in conjunction with The Hunger Games. 
The following year, she received another nomination in the same Best Song – Motion Picture category for One Chance. Her song for that production was "Sweeter Than Fiction," now available on most major streaming platforms. In 2020, Taylor Swift took on an added role in the movie musical adaptation of Andrew Lloyd Webber's Cats. 
There, the self-proclaimed cat person portrayed Bombalurina and wrote an original song for the flick. That's "Beautiful Ghost," which also earned a Golden Globe nomination for Best Song – Motion Picture.
"I woke up today to the news that 'Beautiful Ghosts' is nominated for a Golden Globe – it's so cool that one of the most fun, fulfilling creative experiences I've ever had is being honored in this way by the HFPA…," Swift wrote on Instagram. "Congrats to my co-writer and buddy 4 life Andrew Lloyd Webber. This is just purrfect?"
Taylor Swift earned a Golden Globe nomination for 'Carolina' from 'Where the Crawdads Sing' 
For the 2023 award ceremony, Swift snagged a nomination in the same category for "Carolina," created for Where the Crawdads Sing. Despite the nominations, Swift has not snagged a Golden Globe award. Not yet, anyway.
"Carolina," now available on most major streaming platforms, details the story of one girl who grows up in the marsh of North Carolina. Since its debut, this original has earned over 35 million Spotify plays. 
"About a year & half ago I wrote a song about the story of a girl who always lived on the outside, looking in. Figuratively & literally. The juxtaposition of her loneliness & independence. Her curiosity & fear all tangled up. Her persisting gentleness & the world's betrayal of it," Swift wrote in a tweet.
Taylor Swift earned several Grammy Awards — and an Emmy Award
Swift hasn't yet won a Golden Globe. She has, however, earned recognition from other award ceremonies. She was recently named Artist Of The Year at the American Music Awards.
In 2015, she received the Primetime Emmy for Outstanding Creative Achievement in Interactive Media – Original Interactive Program, thanks to AMEX Unstaged: Taylor Swift Experience.
She has 11 Grammy wins under her belt, including one for Album of the Year for Folklore. At the upcoming 2023 Grammy Awards, "Carolina" earned a nomination in the Best Song Written For Visual Media category. Music by Swift is available on most major streaming platforms.