How Carpet Weavers Played a Role in Ben Affleck Landing an Oscar
As a director and screenwriter, Ben Affleck has carved out a strong career alongside his acting work. He won the Academy Award for best picture for one of them, the quirky political thriller Argo. The film is packed with strange details. And some of the oddest ones happen to be lifted directly from real-life events.
The film has drawn some criticism in the years since its Oscars win due to embellishing details for the sake of entertainment value. That has some viewers questioning whether some of the most memorable scenes have any connection to reality. Could one of the most unique elements of the film, involving carpet weavers, actually be based on a real situation?
Were the carpet weavers in 'Argo' too interesting to be drawn from reality?
Affleck's 2012 film Argo was inspired by a 2007 Wired piece. It tells the unbelievable yet true tale of the CIA using a fake sci-fi film to help rescue Americans from Tehran in 1979. Extractor Tony Mendez, played by Affleck, poses as a film producer scouting locations for the titular fake flick Argo as his way into the country. With Star Wars hitting big at the time, their cover story ends up working better than anybody involved expected.
The movie depicts a curious scene, where the Iranian Revolutionary Guard hires carpet weavers to piece together shredded US Embassy documents. The moment serves to establish how formidable this standoff is. With the IRG and a fierce group of student activists on one side, and a CIA/Canadian Intelligence alliance on the other, the film goes out of its way to show everyone involved thinking way outside of the box.
It's one of those moments that's so convenient for establishing the stakes of the film, that it's tempting to write it off as fiction. According to BuzzFeed, though, it was entirely true. The weavers' work uncovered bombastic details, including the identities of several undercover CIA agents. And, while not depicted in Argo, they released the full text of the documents to the Iranian public.
Ben Affleck won an Oscar for 'Argo'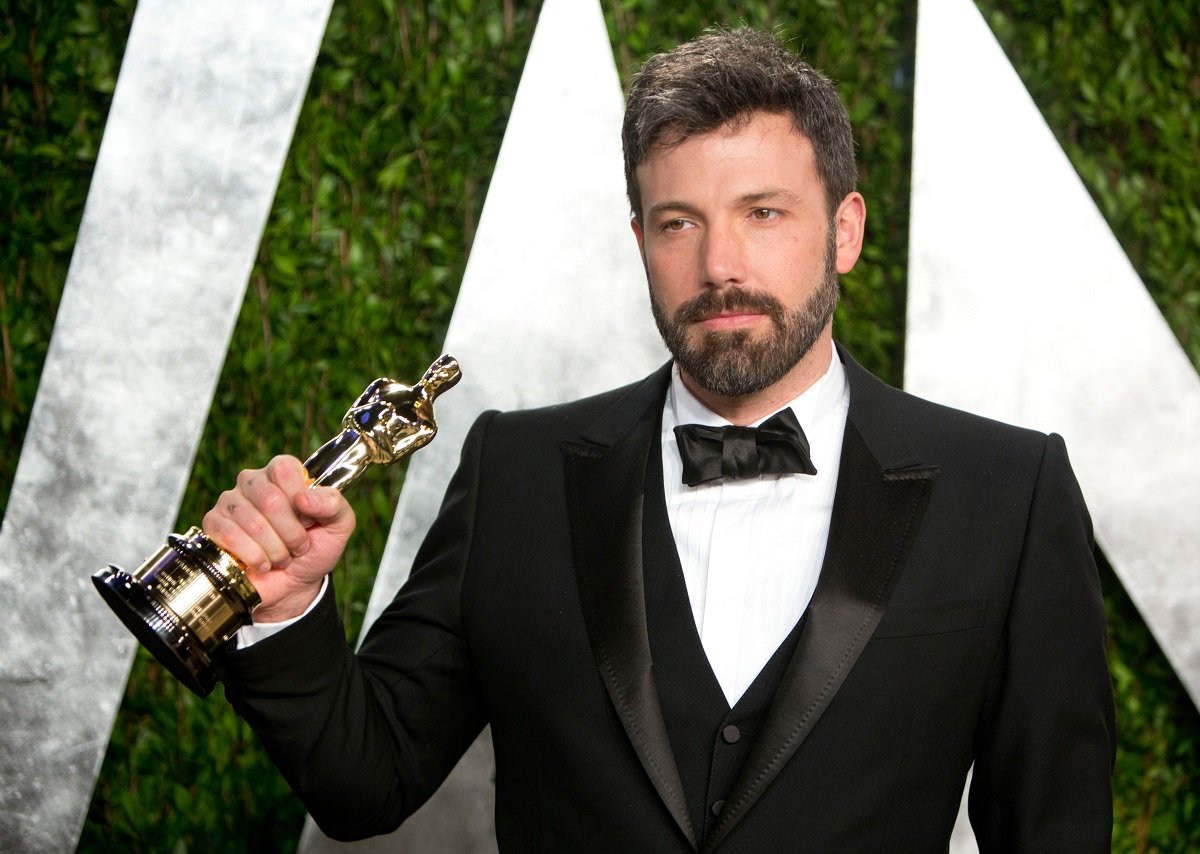 Argo, co-written by Affleck and longtime collaborator Chris Terrio, stands as an oddity among his films as a director. It strikes a comedic tone throughout, with lots of jokes and broad performances adding levity to the drama. Its status as historical fiction, too, separates it from much of his other work. Affleck took home an Oscar for Best Picture due to his role as producer on the film.
Conversely, most of his directorial efforts have a Bostonian streak to them. Gone Baby Gone, The Town, and Live By Night all take a decidedly fictional look at crime in Affleck's native city.
Perhaps the lack of success of Live By Night explains why the actor/director is returning to historical fiction — and leaving Boston —  for his next directorial effort. 
Ben Affleck continues to be a hit with critics and film audiences
Affleck has been in the spotlight since his career started with a huge Oscar win. He and frequent collaborator Matt Damon won the Oscar for Best Original Screenplay in 1998 for Good Will Hunting. According to IMDb, of 132 nominations from major awards ceremonies, Affleck has taken home 73 trophies.
He suffered something of a slump after Argo, and has only directed one film since. Affleck found his upswing by playing Batman, with his performance praised even as the films received a mixed response from critics. Lately, he is back to screenwriting alongside his old collaborator Damon. And both turned in incredible performances in the Ridley Scott film The Last Duel, which they co-wrote. Argo clearly wasn't the creative peak for Affleck.