'Carpool Karaoke': Host James Corden Has Some Bad News About the Series
James Corden recently broke some tough news to fans about his fun series, Carpool Karaoke, featured on his The Late Late Show With James Corden.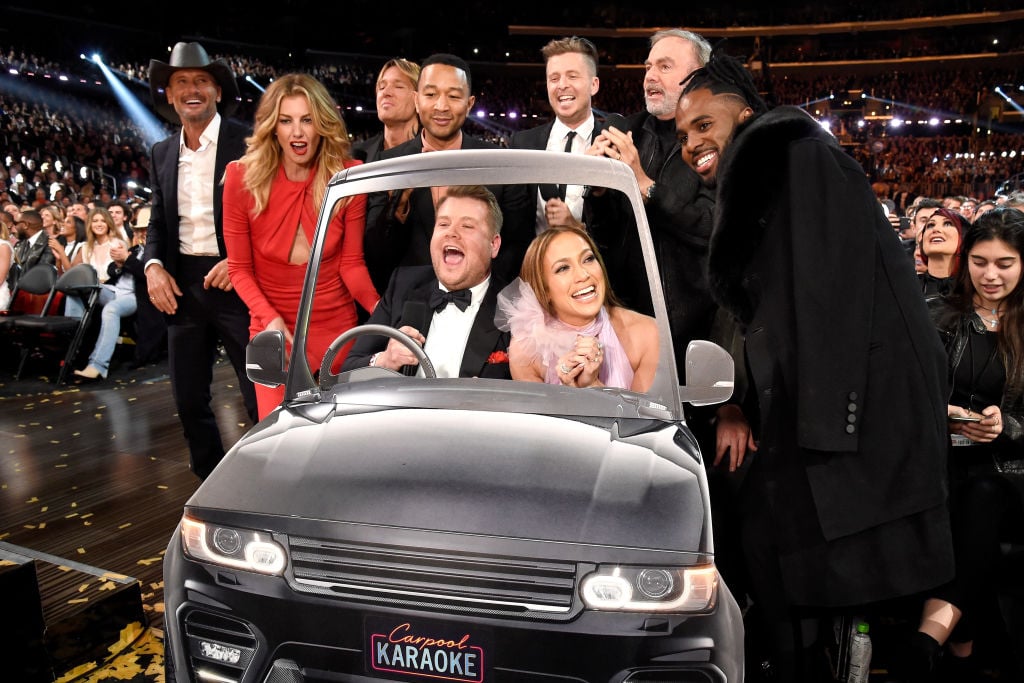 RELATED: James Corden Reveals Why He Had to Call Out This Late Show Host's Hurtful Comments
The English comedian and late-night show host just gave it to viewers straight and it was disappointing to hear.
'Carpool Karaoke' stopped filming in late March
Like much of the rest of the world, Corden's The Late Late Show With James Corden ceased all activity in mid-March 2020, and that included his musical series, Carpool Karaoke.
RELATED: The Relatable Reason James Corden Says He Needed Therapy
The father of three at the time tweeted, "After much deliberation we've decided to suspend The Late Late Show for the time being.We really explored every option to try and put a show on for you,but right now feel the safest thing to do is to stop for a moment and take advice further down the line. Stay safe out there x x"
Tom Hanks was on first repeat episode of 'The Late Late Show' as pandemic hiatus started – and as Hanks was announcing he had COVID
Once The Late Late Show With James Corden went on break because of the novel coronavirus (COVID-19), the decision had not yet been made to have morning show and late-night hosts air from their homes or garages or kitchens.
It was the show's fifth anniversary and Corden had planned on having an epic episode to celebrate; that is, until the pandemic happened.
RELATED: James Corden Says This is The Rudest Celebrity He's Ever Met
Instead, the best the network could do with such short notice was re-broadcast Corden's first episode of his show. The episode from 2015 featured as his first-ever guest U.S. actor Tom Hanks – who in real-time 2020 had just announced that he and his wife had COVID.
The irony was not lost on Corden who said, remotely, at the time, "Our thoughts go out to him and Rita in Australia right now. And our thoughts go out to all of you, wherever you are. This is the strangest, strangest time. And all we've ever wanted to do on our show is bring you some light in the dark, in the corner of your room every night. And we're going to do our best at some point to continue trying to do that."
'Carpool Karaoke' won't be back for a while
In a daytime show meets late-night host mash-up, Corden appeared on The Ellen DeGeneres Show in May 2020 with a dose of reality regarding the series, which features Corden driving around town with celebrities and musicians, belting out tunes and chatting along the way.
"I think it will be a while before we're singing in a car with anybody," Corden revealed. "We can't really think of a remote way to do it. It really does rely on two people being in close proximity, so that's alright. It's okay."
He chose to focus on the future and the truth that, at some point, all will fall back into place, telling DeGeneres he liked "to think about the day, whenever that may be, when it is safe to go out again and it's safe for you to go out and dance around your audience and it's safe for me to get in a car with someone."
"I think it's going to be the greatest boom of joy we've ever experienced," Corden said.
RELATED: The 1 Person James Corden Dreams of Having on 'Carpool Karaoke'