Carrie Fisher Once Explained What She Admired Most About Her Mother, Debbie Reynolds
Carrie Fisher and Debbie Reynolds had a very close relationship. The mother/daughter duo had their ups and downs, as all families do, but the two women were openly supportive and loving of each other. They were so close, in fact, that Todd Fisher (Fisher's brother) said Reynolds' death the day after Fisher's happened because she "wanted to be with Carrie."
Clearly, their bond ran deep. And there were plenty of examples of their love for each other in their interviews. In a November 2016 interview, just one month before her death, Fisher shared what she admired most about her mother.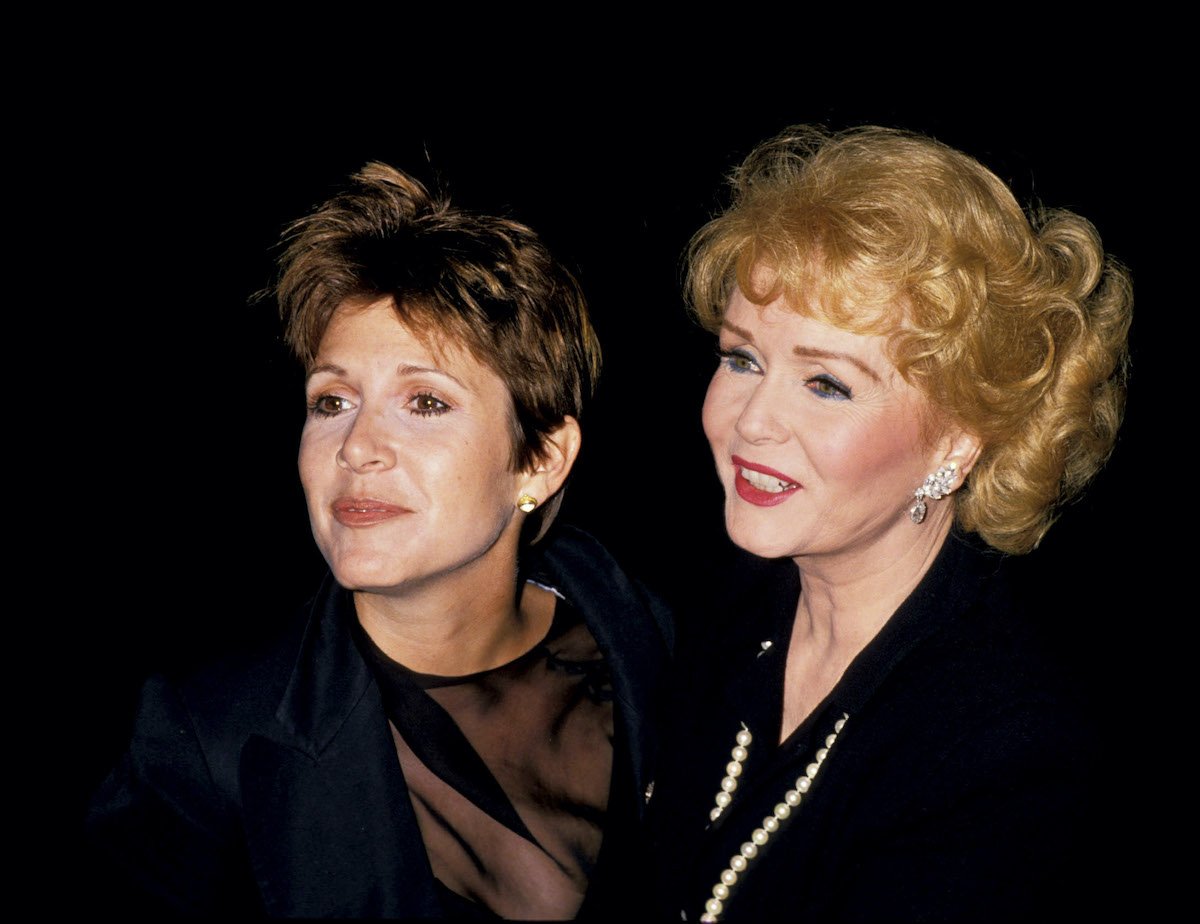 Carrie Fisher and Debbie Reynolds lived their lives in the spotlight
Fisher and her brother were born into a famous family. Their father was singer Eddie Fisher, one of the most famous crooners of the 1950s. He and Reynolds married in 1955 and were considered America's sweethearts. That status was further cemented when they welcomed their daughter in 1956 and their son in 1958. But their marriage crumbled soon after Todd was born, when Eddie left Reynolds for her best friend, Elizabeth Taylor.
The scandalous love affair became the main subject of tabloids during that time. Think of the Reynolds, Fisher, Taylor love triangle as the 1950s version of Brad Pitt leaving Jennifer Aniston for Angelina Jolie.
Fisher became a Hollywood icon in her own right after starring in Star Wars. And as it turned out, she also had a high-profile affair. Fisher revealed in her 2016 memoir The Princess Diarist that she had an affair with Harrison Ford while filming Star Wars: A New Hope. Before revealing this personal part of her life, Fisher was open about her bipolar diagnosis and her life with drug addition.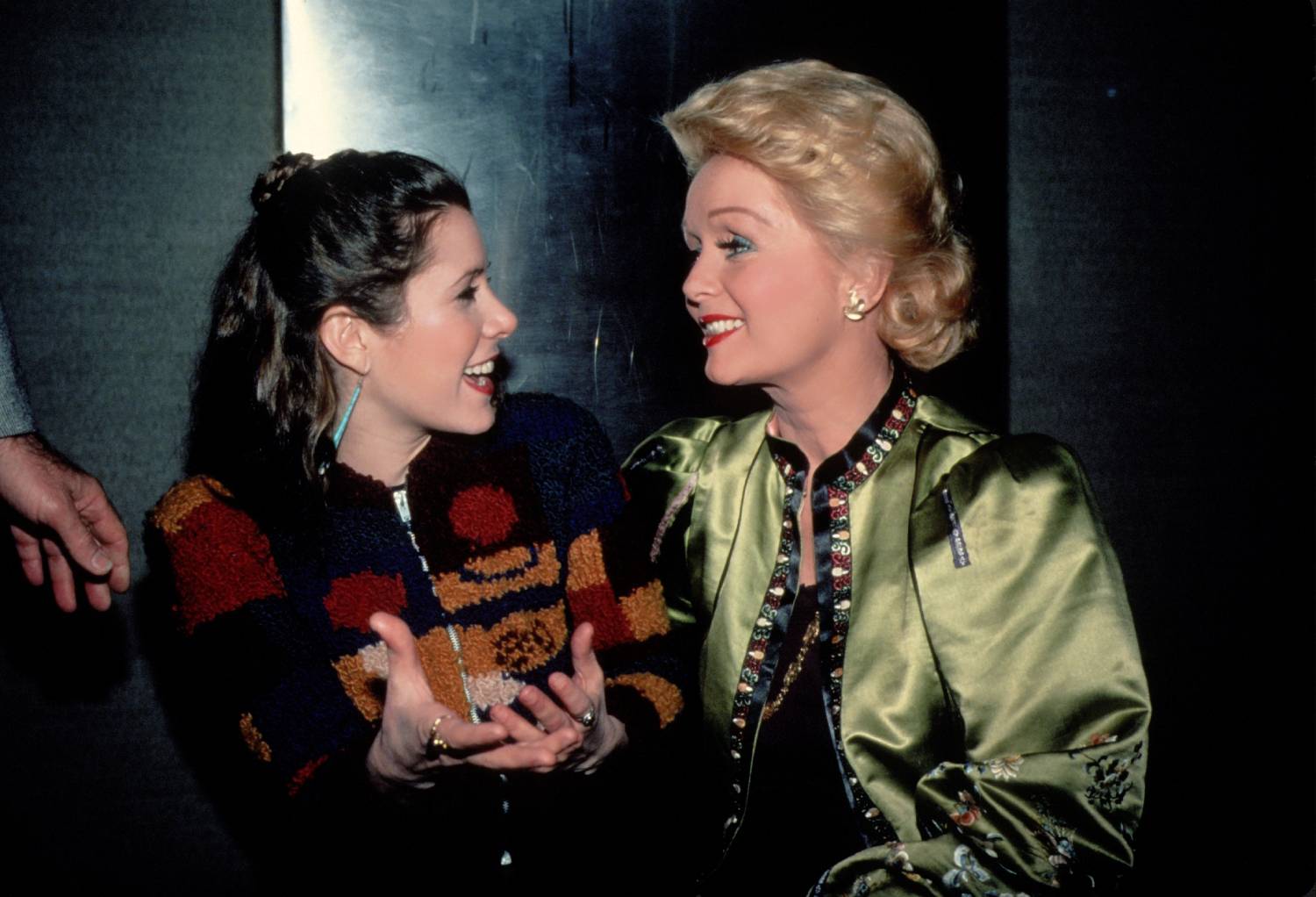 Carrie Fisher used to be annoyed by Debbie Reynolds' fame
When Fisher was trying to make a name for herself in Hollywood, she didn't like using her parents' fame to her benefit. She said in The Princess Diarist that when she booked the role of Princess Leia, for example, she didn't want any A-list treatment because of her famous parents.
Reynolds disagreed. In fact, she once called George Lucas to complain about the fact that Fisher was being flown out to London in coach instead of first class. According to GamesRadar, Fisher was in the room when Reynolds called Lucas over the "insult" of her travel accommodations.
Fisher reportedly grabbed the phone and said, "Mother, I want to fly coach, will you f*ck off?!"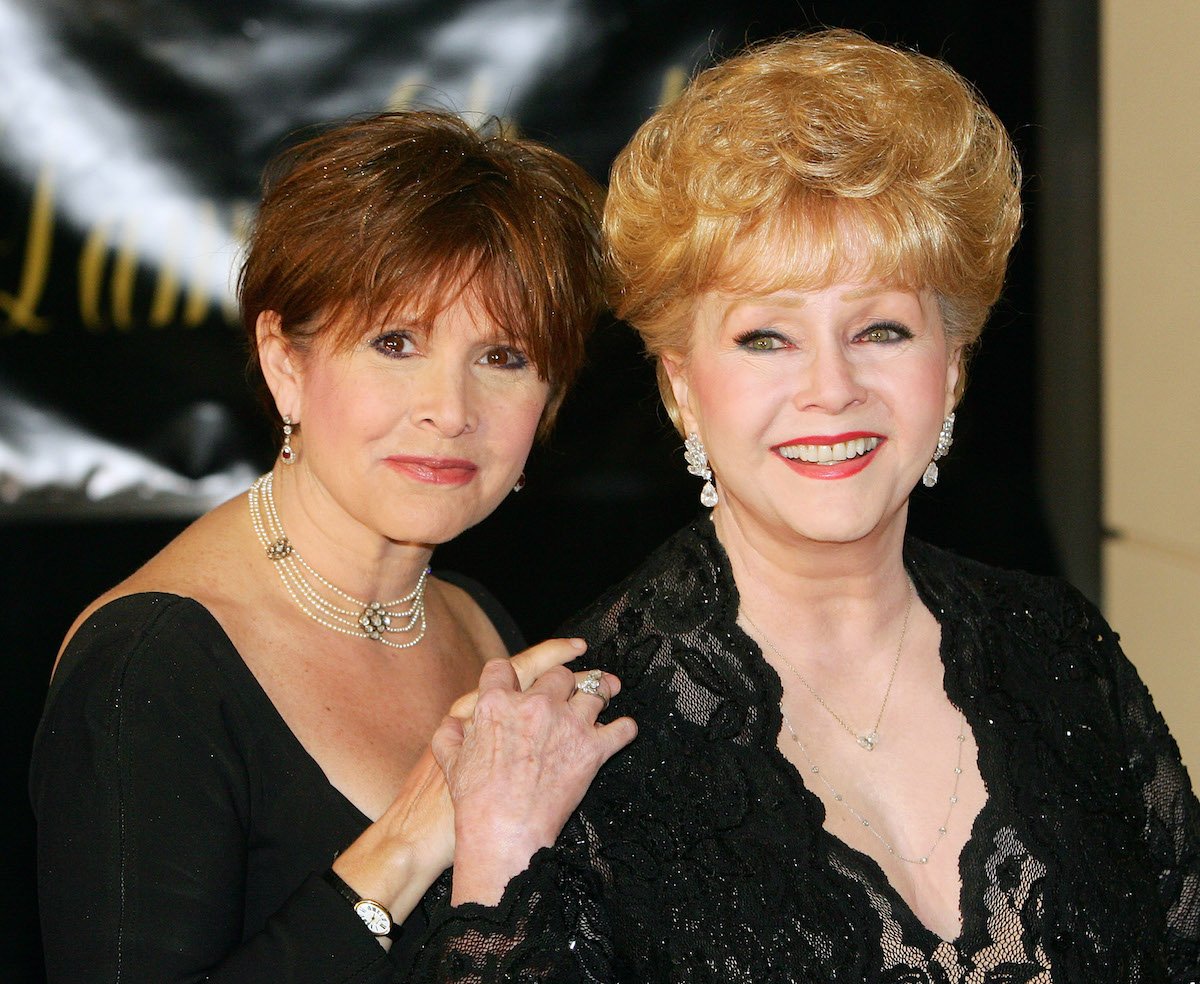 Carrie Fisher said there were 'very few women' like Debbie Reynolds
Despite their past squabbles, Fisher learned a lot about living with fame from her mother. Both of the women were resilient, having lived through their personal lives being very public. In a 2016 interview with NPR, Fisher broke down what she admired most about her mom, saying her ability to rebuild her life after public scandal was an inspiration.
"She's an immensely powerful woman," Fisher said. "And I just admire my mother very much. She also annoys me sometimes when she's, you know, mad at the nurses. But, you know, she's an extraordinary woman, extraordinary."
"There are very few women from her generation who worked like that, who just kept a career going all her life and raised children and had horrible relationships and lost all her money and got it back again," she continued. "I mean, she's had an amazing life, and she's someone to admire."
Indeed, Reynolds' three marriages all brought her a different kind of hardship. She was left as a single mother to two babies when Eddie left her. Her second husband, Harry Karl, gambled her money away. And her third husband, Richard Hamlett, took advantage of her money so much that she went bankrupt. The Singin' in the Rain actress rebuilt her millions from the ground up by continuing to act and perform live, as well as selling her famed collection of Hollywood costumes and memorabilia.
Fisher and Reynolds really were unsinkable.