Carrie Fisher vs. Debbie Reynolds: Who Had the Higher Net Worth?
Carrie Fisher and Debbie Reynolds are Hollywood icons. The late mother/daughter duo lived their lives in the spotlight, leaving behind some of the industry's most beloved films, like Star Wars and Singin' in the Rain. Given Reynolds was a star of the Golden Age and Fisher was the star of one of the most famous franchises of all time, who had the higher net worth?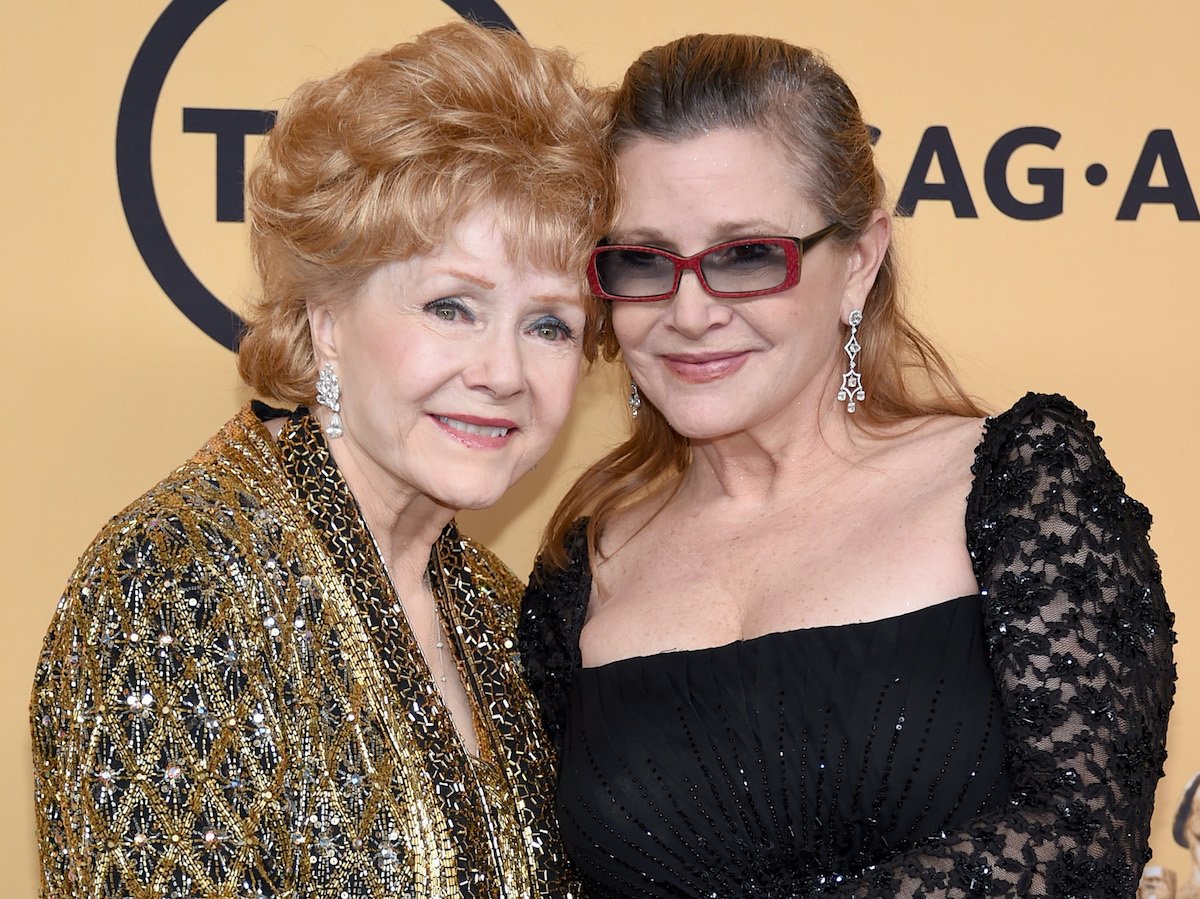 How much did Carrie Fisher make from 'Star Wars'?
Fisher was born to famous parents. Reynolds' first husband was singer Eddie Fisher, who left Reynolds for Elizabeth Taylor when Fisher and her little brother were just babies. Although reluctant to join her parents' industry at first, the actor appeared in her first film in 1975's Shampoo.
She then attended the Central School of Speech and Drama in London, but she dropped out in order to play Princess Leia in Star Wars at age 19. It goes without saying that was her big break.
Fisher made the majority of her money through the Star Wars movies. The When Harry Met Sally star rightly made sure she received a cut of the profits of her film projects, but she signed away rights her likeness, which meant she lost out on the profits from Star Wars merchandise—a fact she frequently trolled George Lucas over.
The Force Awakens is the highest grossing Star Wars film, which meant its stars got a significant cut. Outside of Star Wars, Fisher appeared in films like The Blues Brothers and When Harry Met Sally, acted in several TV shows and lent her voice to animated series, and she wrote a series of memoirs, one of which—Postcards From the Edge—was made into a movie starring Meryl Streep and Shirley MacLaine.
When she died in December 2016, Fisher was worth $25 million, according to Celebrity Net Worth. Her only child, actor Billie Lourd, inherited her entire estate.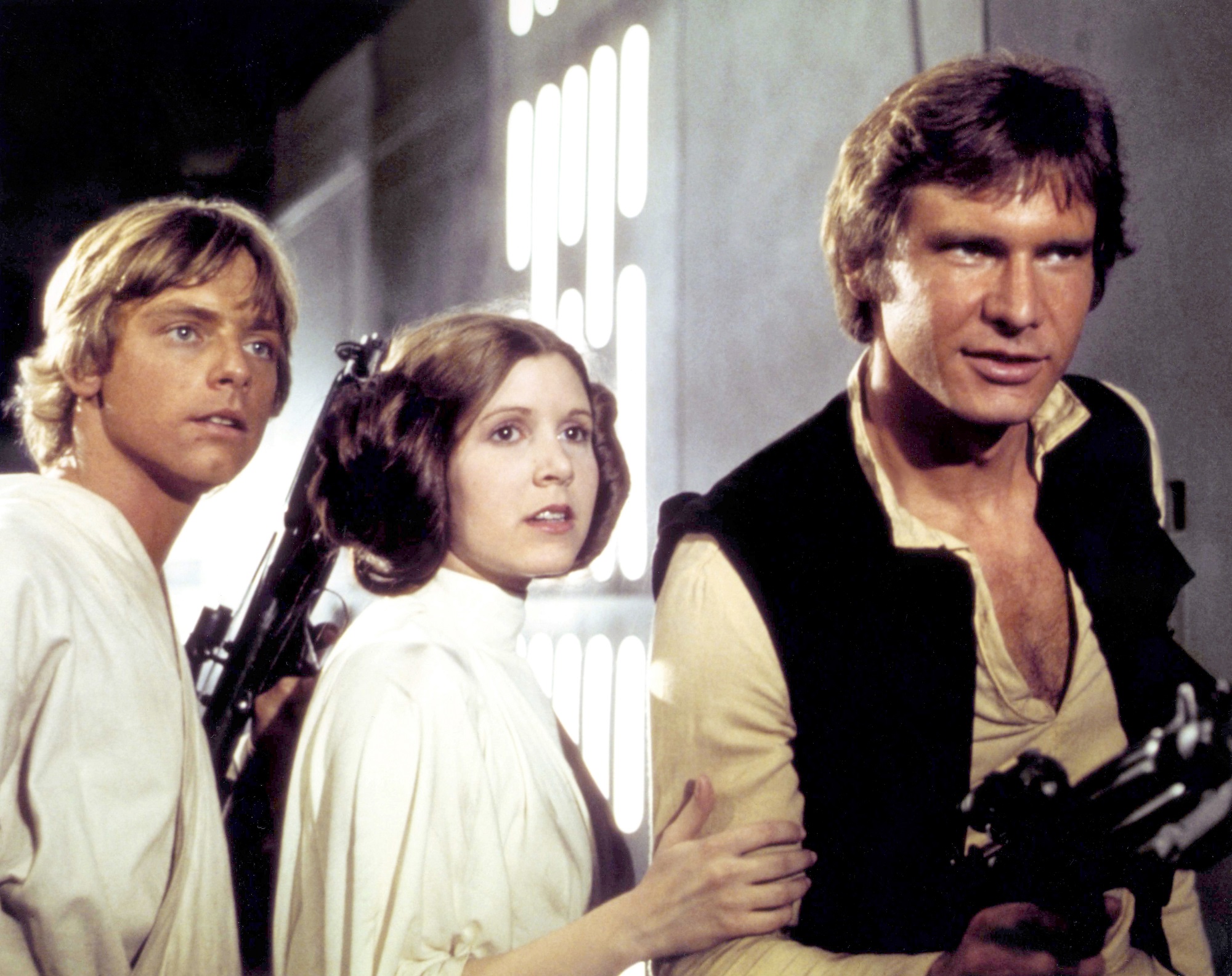 What is the net worth of Debbie Reynolds?
Reynolds was one of the busiest women in Hollywood. She starred in over 30 movie musicals in her lifetime and spent years performing live shows for her many fans. Fisher and Todd would frequently appear with her in the shows when they were younger, much like Judy Garland's children would perform with her.
Reynolds was undoubtedly one of the biggest stars of Hollywood's Golden Age. Her film legacy includes classics like Singin' in the Rain and The Unsinkable Molly Brown. She once starred opposite Frank Sinatra in The Tender Trap (and he warned her not to marry Eddie while filming). and later in life, she appeared in the beloved Disney Channel classic Halloweentown and played Debra Messing's mother on Will & Grace.
Preserving Hollywood's history was also part of Reynolds' legacy. The late star owned a massive collection of Hollywood memorabilia that included costumes, props, and set pieces from iconic films, as well as cameras used to shoot them. (She even had a camera that was used to film one of the original Star Wars movies.)
Her dream was to have it all put into a museum, and she tried to convince the Academy of Motion Picture Arts and Sciences to create the museum with her five times, but to no avail. She eventually had to auction off the collection because, well, she wanted the money. She did keep some of the pieces, however, such as the Maltese falcon statue from the Humphrey Bogart film.
Thanks to the sale of her collection, Reynolds was worth $85 million when she died the day after her daughter in 2016, according to Celebrity Net Worth.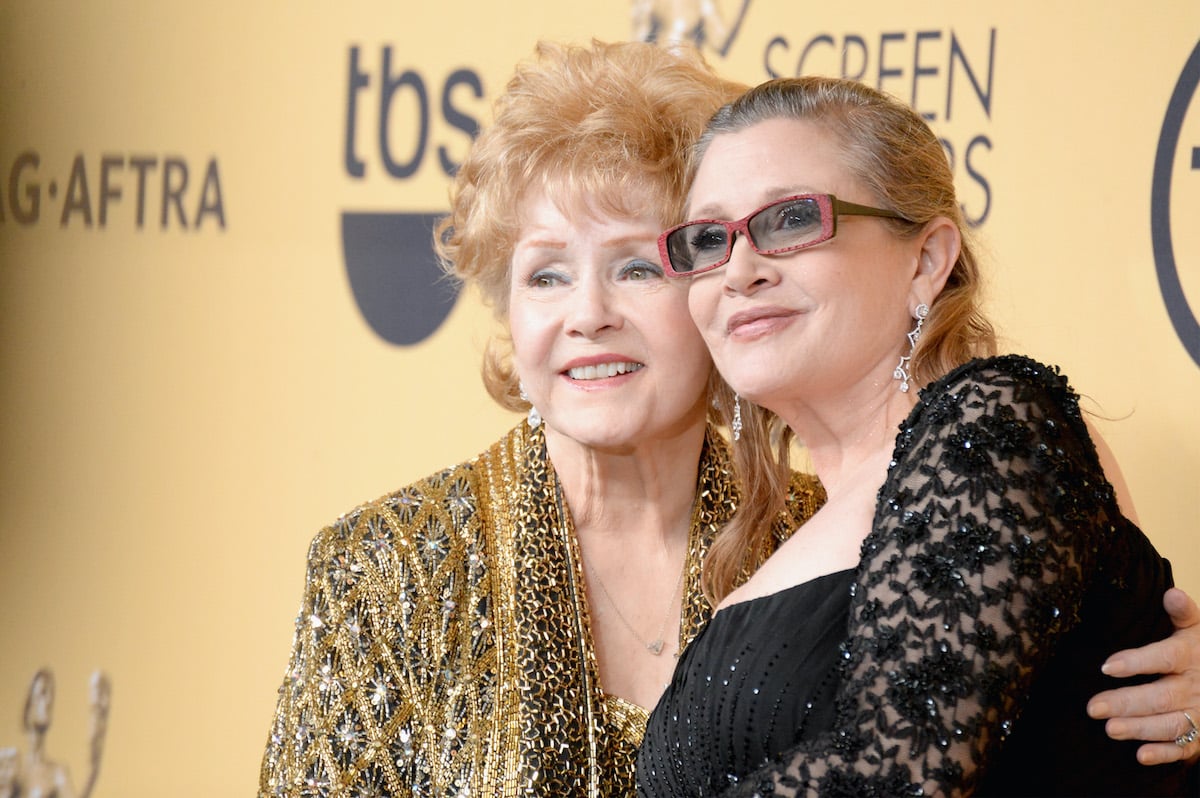 Carrie Fisher admired Debbie Reynolds for pulling herself out of bankruptcy
Reynolds' revamped fortune was a true feat, considering her first and second marriages made her go bankrupt. In a 2016 interview with NPR, Fisher explained her admiration for her mother in regard to this.
"She's an immensely powerful woman," Fisher said. "And I just admire my mother very much. She also annoys me sometimes when she's, you know, mad at the nurses. But, you know, she's an extraordinary woman, extraordinary." Fisher continued:
"There are very few women from her generation who worked like that, who just kept a career going all her life and raised children and had horrible relationships and lost all her money and got it back again. I mean, she's had an amazing life, and she's someone to admire."
They really don't make them like Carrie and Debbie anymore.