Why Eddie Fisher's Memoir Made Carrie Fisher Threaten to Change Her Name
Carrie Fisher didn't have a good relationship with her father, Eddie Fisher. He abandoned Debbie Reynolds and their family when Carrie was only a toddler because of his affair with Elizabeth Taylor, and that betrayal changed their lives forever.
Carrie eventually got to a better place with her dad in adulthood, but Fisher and Reynolds never reconciled. In fact, Fisher was so resentful toward Reynolds, he wrote horrible things about her in one of his memoirs. And the things he said about both Reynolds and Taylor (they didn't last either) made Carrie threaten to detach herself from her father legally.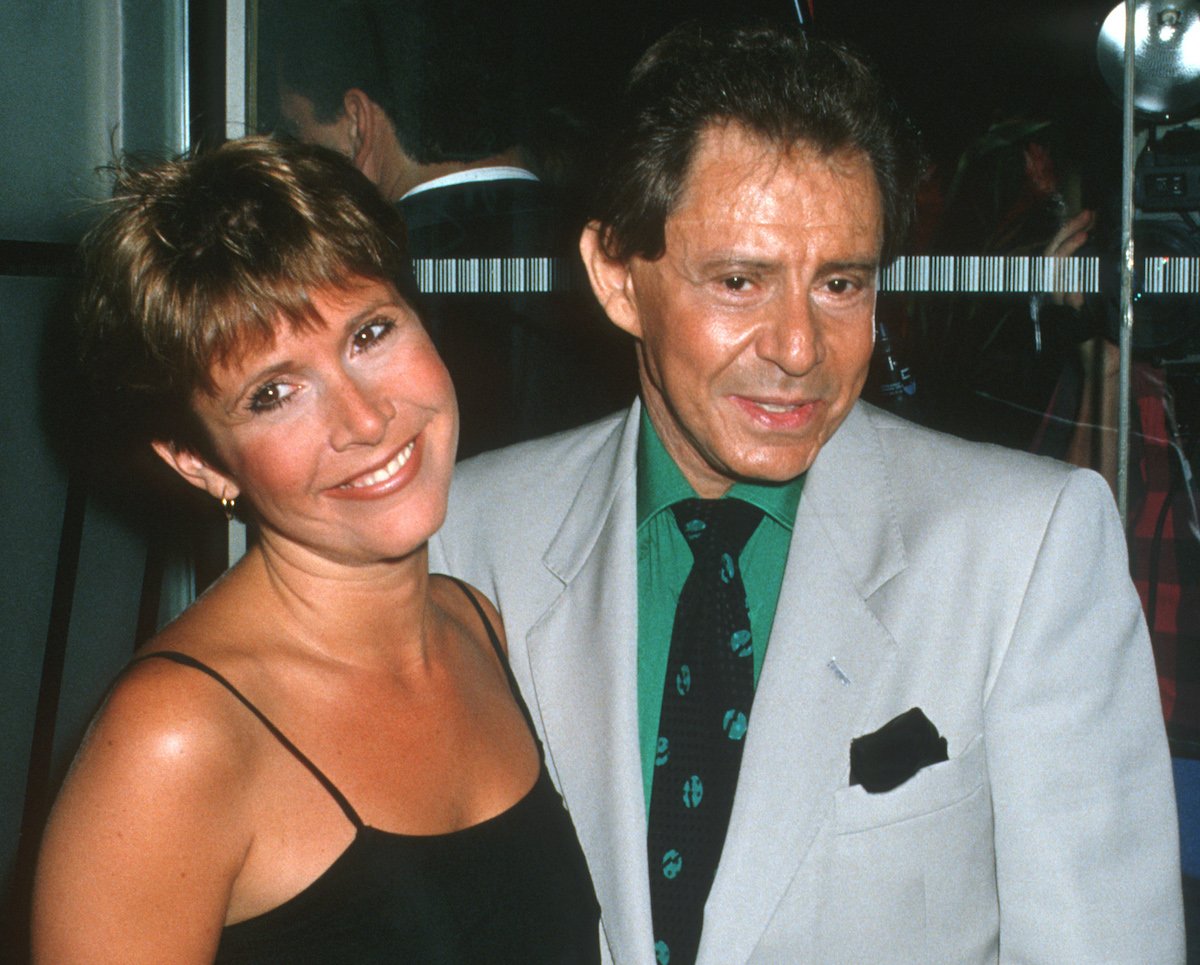 Why did Eddie Fisher leave Debbie Reynolds?
Reynolds and Fisher got married in 1955 and were considered America's sweethearts. When they announced Reynolds was pregnant with Carrie, it made front-page news. She was born in 1956, and her younger brother, Todd Fisher, was born in 1958.
Reynolds and Fisher were best friends with Taylor and her third husband, Mike Todd (whom Todd is named after). Taylor and Reynolds had been friends since high school, and the couples were inseparable. Mike died in a plane crash in 1958, and Reynolds sent her husband to comfort Taylor. The affair temporarily ended Reynolds and Taylor's friendship, and it resulted in Fisher and Taylor being excoriated in the press.
While Taylor and Reynolds' careers survived the scandal, Fisher's didn't.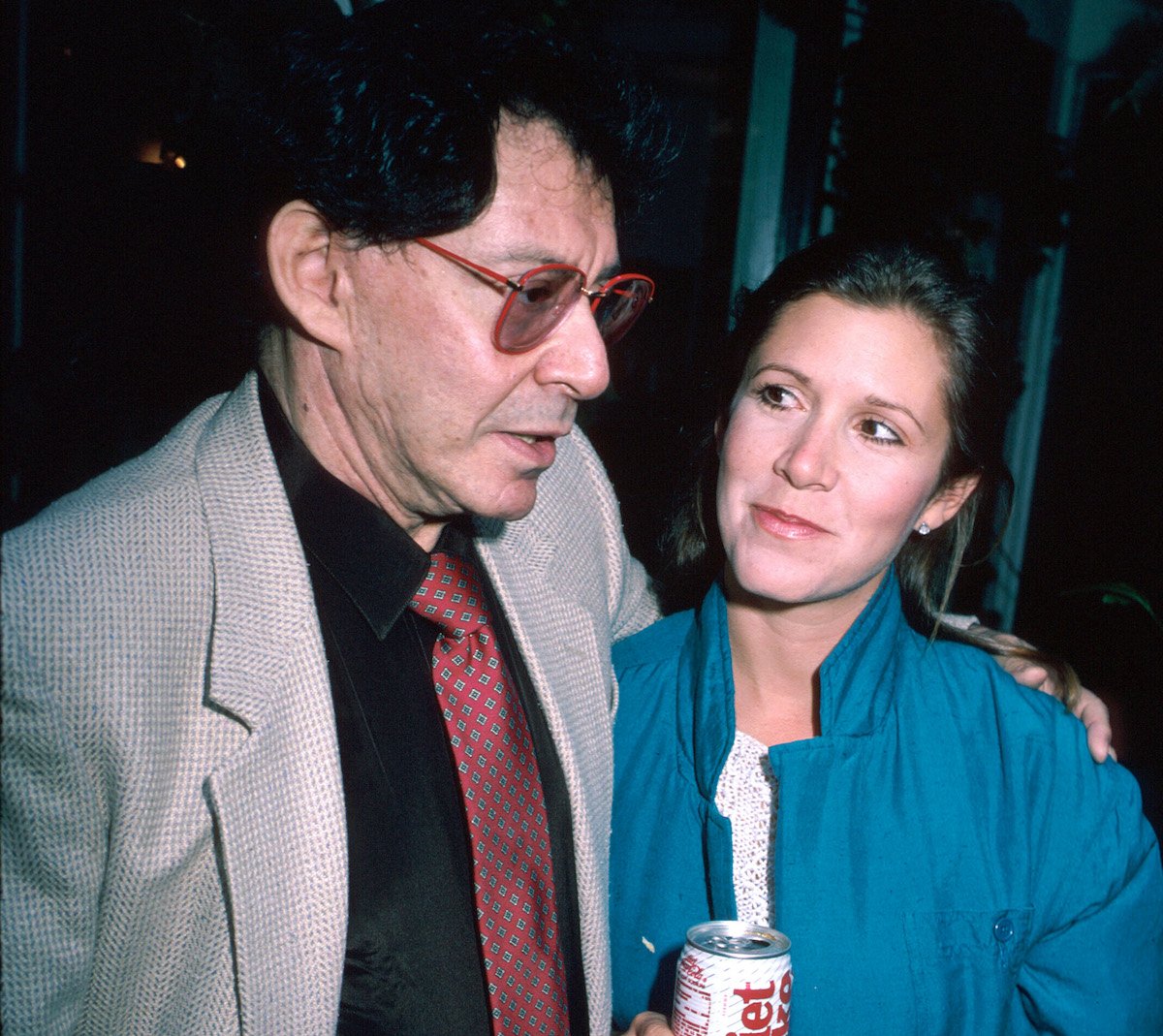 RELATED: Carrie Fisher, Debbie Reynolds, and Elizabeth Taylor Had a 'Unique Bond,' Despite the Eddie Fisher Drama
Eddie Fisher slammed Debbie Reynolds and Elizabeth Taylor in his memoir, 'Been There, Done That'
Fisher and Taylor divorced in 1964, after Taylor left him for Richard Burton, the love of her life. Reynolds got remarried to Harry Karl, and in 1966, the women reconciled when they were coincidentally on the same cruise. They stayed friends for the remainder of their lives.
Fisher remarried three more times after his divorce from Taylor, but in 1999, he resurfaced the "insane tabloid feeding frenzy" that was his, Taylor, and Reynolds' love triangle in his memoir, Been There, Done That. In his comments, Fisher was critical of Taylor (whom he said was the first woman to make him care about romance—shady), but still painted her in semi-decent light. But he trashed Reynolds.
"Debbie Reynolds was indeed the girl next door," he said. "But only if you lived next door to a self-centered, totally driven, insecure, untruthful phony."
"Debbie's whole life has been an act," the singer continued. "When I left her for Elizabeth Taylor, she should have won an Academy Award for her portrayal of the wronged woman."
He also blamed Taylor for his failed career, saying he abandoned his successful singing career in favor of the "real job as Elizabeth Taylor's husband."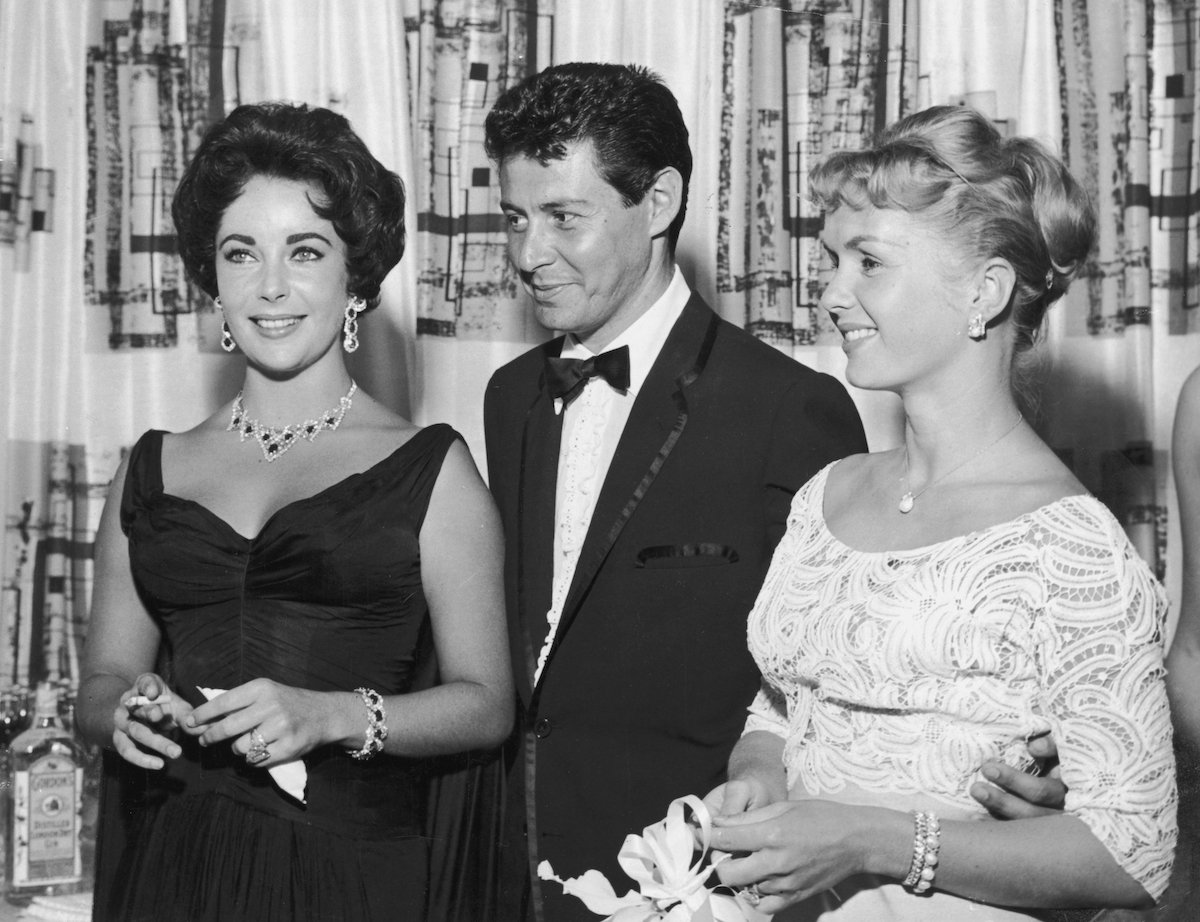 RELATED: Debbie Reynolds Publicly Slammed Eddie Fisher for Being an Absent Father To Carrie and Todd
Carrie Fisher and Todd Fisher were furious with Eddie Fisher's comments about Debbie Reynolds and Elizabeth Taylor
Both Reynolds and Taylor were reportedly infuriated by their mutual ex's comments in the book. And they weren't alone. Carrie and Todd were both angry with their father over his comments. According to the Associated Press' obituary of Fisher, who died in 2010, Been There, Done That prompted Carrie and Todd to threaten to change their last names to Reynolds.
Carrie also reportedly started referring to Fisher as her "ex-father" after the memoir published. Fisher reacted to his kids' comments to the New York Daily News.
"I'm not surprised," he said. "It seems that they're trying to think of the worst possible thing to say, and in that they've succeeded."
RELATED: Debbie Reynolds Didn't Think Elizabeth Taylor 'Ever Really Loved' Eddie Fisher
Debbie Reynolds clapped back at Eddie Fisher's memoir on 'Oprah'
Carrie looked back on her father's behavior with more sympathetic eyes after his death. And while he was largely absent from her childhood, there were still things she loved about him. And she wrote kinder words about him in her 2011 memoir, Shockaholic, than Fisher afforded Reynolds.
"I loved my father. The man was beyond fun to hang out with, appreciative, playful and eccentrically sweet," the Star Wars legend wrote.
She also commented on how the divorce from her mother ruined his career, and how his own choices dug him further into financial strain. As she told TV critics in 2010:
"But it wasn't simply divorce that destroyed him, it just was kind of every choice after that. It was drugs, it was Connie Stevens, it was the Playmate of the Year, it was, you know, Ms. Louisiana, marrying her. My dad, he's not the sort of bastion of good judgment, but he's really fun."
As for Reynolds, she had a short but succinct reaction to Fisher's comments about her. In an appearance on Oprah with Carrie, Reynolds was asked to respond to Fisher's critique of her. She didn't say anything, rather she made a hand gesture and gave a knowing glance hinting that he had a small penis.
Carrie stayed silent, covered her face, and chuckled. It was mom's turn to give a clapback.