Carrie Fisher Wrote a Heartbreaking Poem About Her Affair With Harrison Ford While Filming 'Star Wars'
Carrie Fisher and Harrison Ford's affair was something fans fantasized about for years. The idea of Princess Leia and Han Solo being together in real life was what Hollywood dreams were made of, but the reality of their short-lived affair was more saddening than it was romantic.
The late Fisher detailed their affair in her 2016 memoir The Princess Diarist. The book pulls excerpts from the diaries Fisher kept while filming Star Wars: A New Hope, and it's not filled with on-set stories about the beloved film. Rather, it's all about Ford. Among its many pages is a gut-wrenching poem about the emotional effects the complicated relationship had on the 19-year-old Fisher.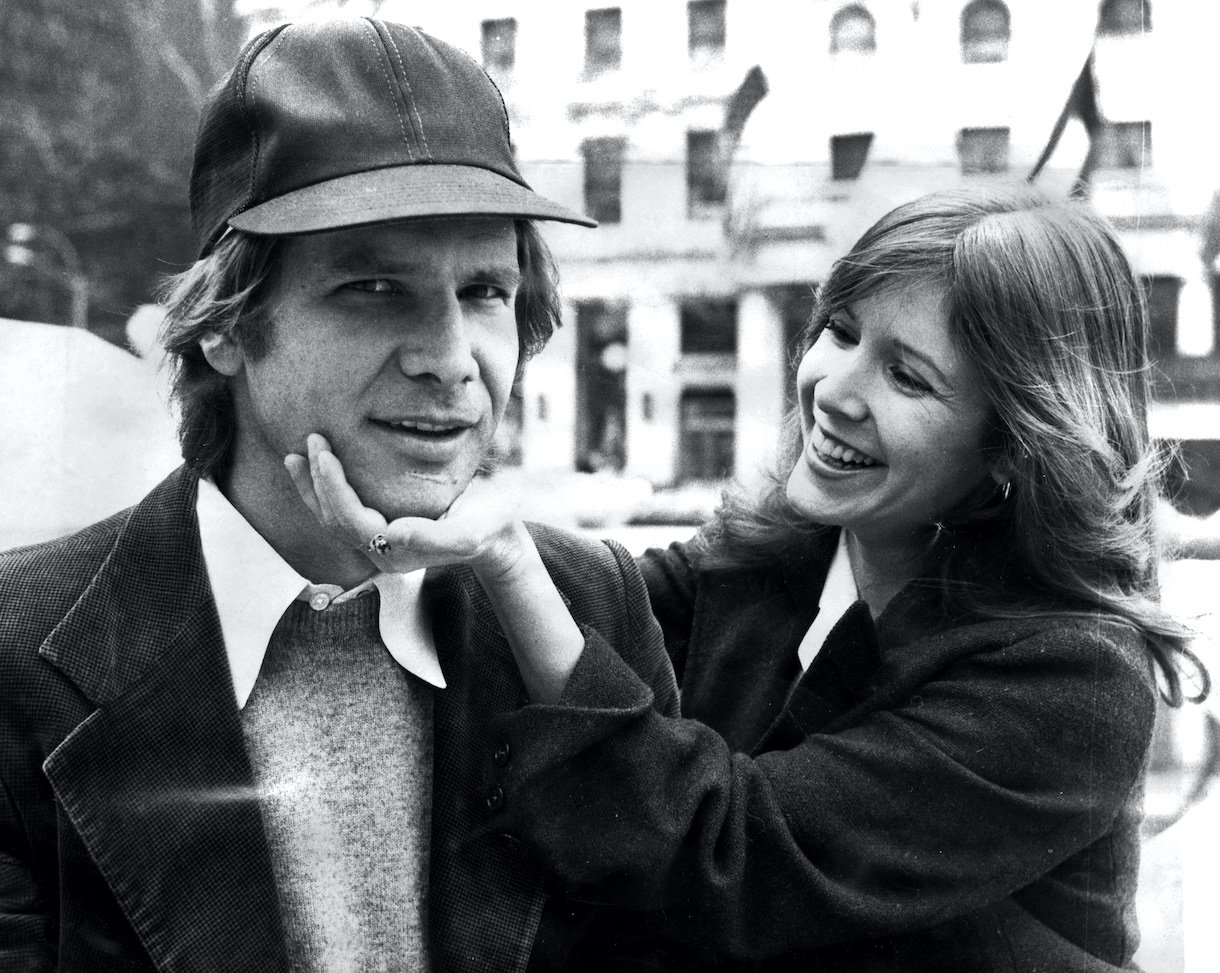 Carrie Fisher called her and Harrison Ford's affair a '3-month 1-night stand'
As laid out in the book, Fisher was "obsessed" with Ford during their tryst. And it wasn't just because of his good looks, although that certainly did help. (She described his face as "the face of someone that painters would want to paint or poets would wax poetic about.")
Her obsession was rooted in his unavailability. At the time of their affair, Ford, 15 years her senior, was married with two children. Her difficult relationship with her absent father, singer Eddie Fisher, created a desire for unattainable men in the When Harry Met Sally actress.
"I have filled him in to be unobtainable, disinterested, attractive, and bored with my company," she wrote of Ford in her diary. "My ideal mate."
"I am totally at his mercy," the diary entry went on. "I'm frightened of the power I have given him over me and how he will almost certainly abuse it, merely by not being fully aware he has it."
Decades later, in an interview with Kathie Lee Gifford and Hoda Kotb, Fisher said their affair was basically "a three-month one-night stand."
Carrie Fisher's description of her and Harrison Ford's relationship showed her loneliness
The memoir illuminates on that sentiment more, explaining that they rarely talked during their hook-ups and that she would desperately try to make him laugh as a means of connection.
"If I'd never succeeded in coaxing this coveted laughter of his out into the waiting world, I would never have known what I was missing," she wrote. "Just that I was missing something, besides his not being single or accessible or, for the most part, warm. I wouldn't have been able to imagine his laughing wholeheartedly, or known how amazing it felt to actually be with the person you were with and feel that he liked you!"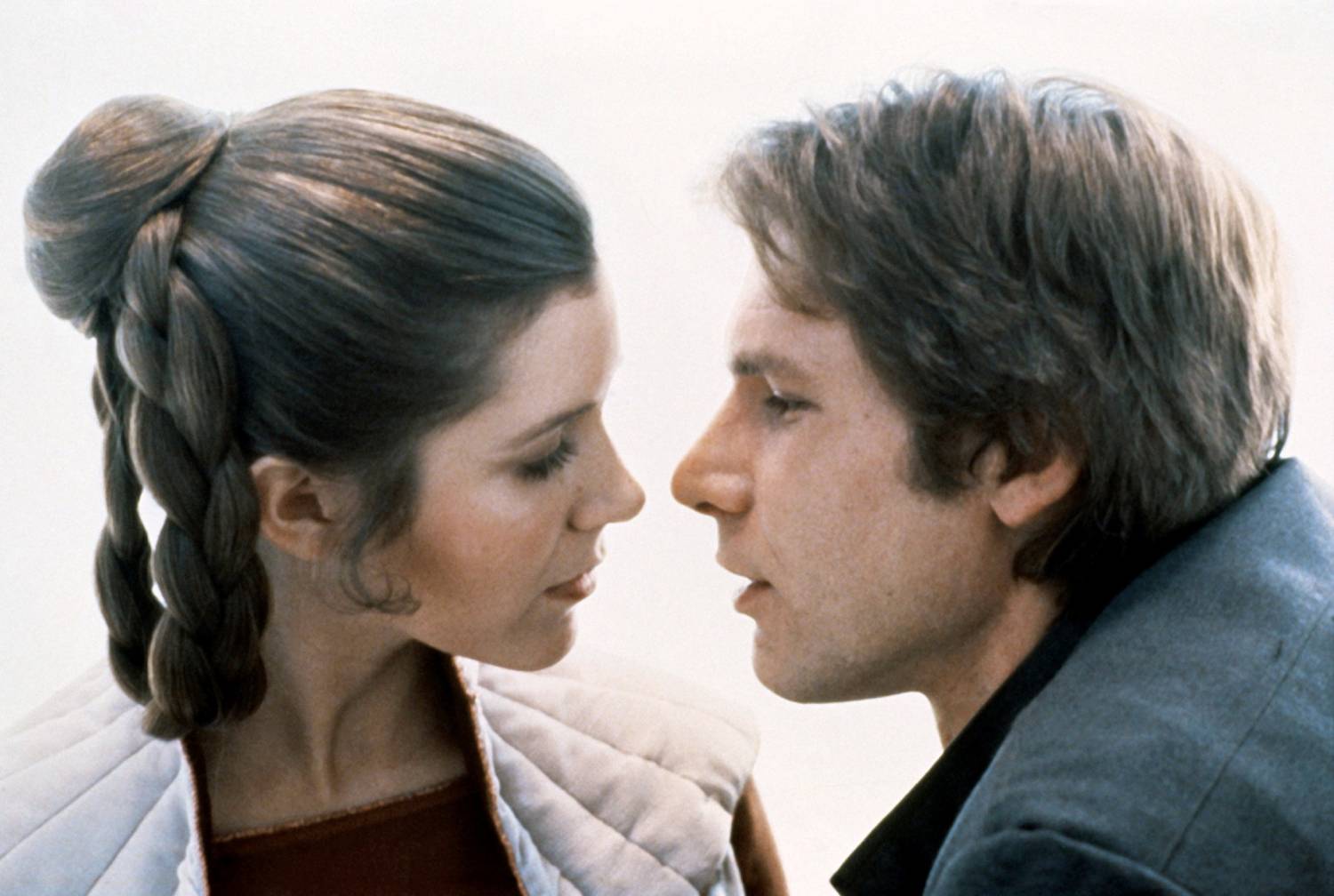 Carrie Fisher's diary about her affair with Harrison Ford contained a heartbreaking poem
Fisher's heartrending recollection of their short relationship also contained a poem. In it, the 19-year-old Fisher sheds light on her inner dialogue as she tries to understand her feelings for the Indiana Jones star. It reads:
The compromise I made was not an easy thing to do

It was either you or me and I chose you

Although far from a joker you spoke in wry, wry riddles

I could have given you so much but you wanted so little

I thought you might supply some tenderness I lacked

But out of all the things I offered you took my breath away

And now I want it back
Fisher and Ford remained friends after their affair. In fact, she found these infamous diaries around the time of The Force Awakens' release. And she told Ford she was going to publish them while they were promoting the film.
His response, as Fisher told Kotb and Gifford, was to jokingly say, "Lawyer!"