Carrie Fisher Was Most Proud of 4 Films — Only 1 Was a 'Star Wars' Film
The original Star Wars is undoubtedly the most influential movie in Carrie Fisher's filmography, however, it wasn't one of her favorites. In an interview, she picked four iconic movies as her favorites of her own films. Here's a look at those movies — and what Fisher had to say about them.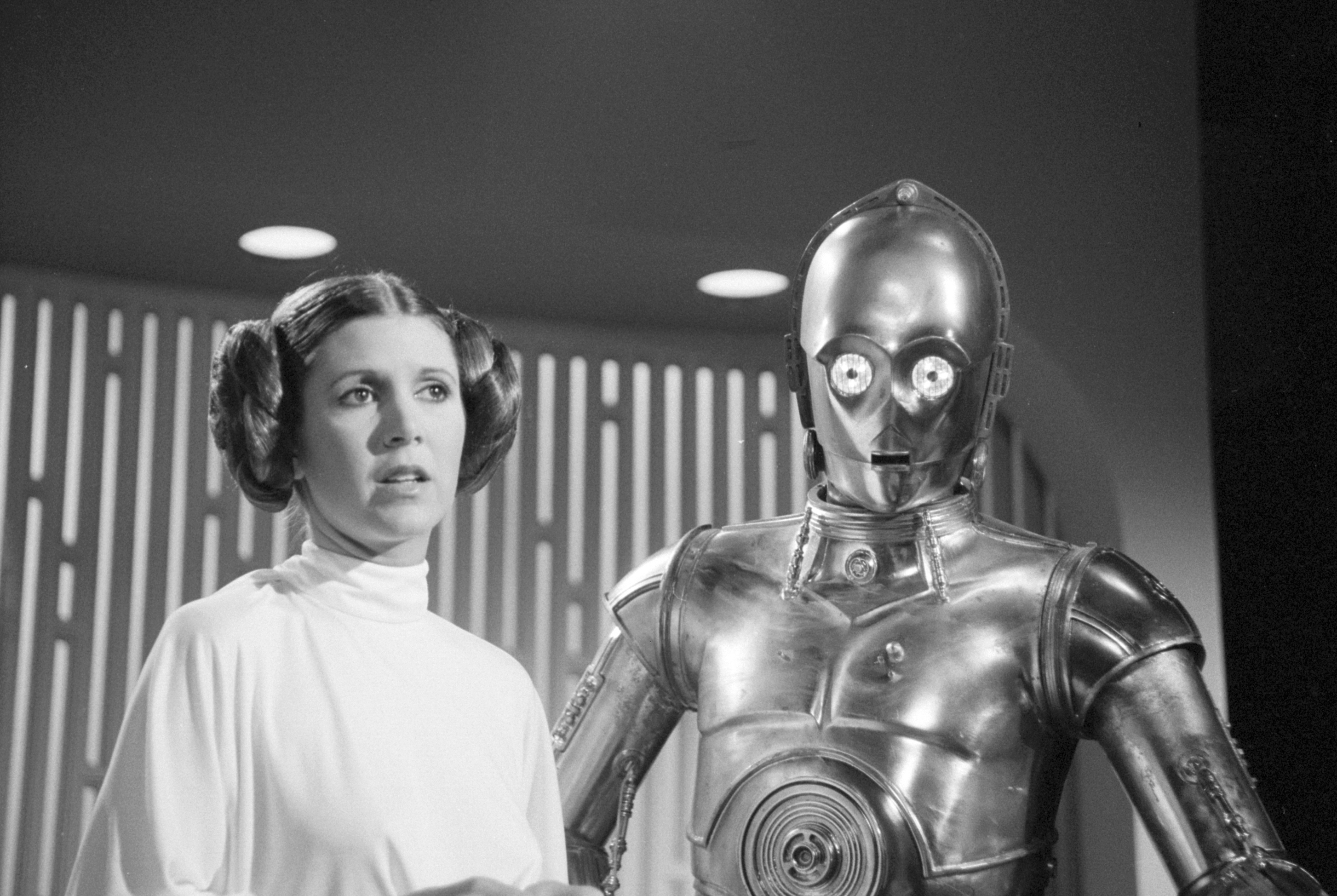 Carrie Fisher loved this Oscar-winning movie she acted in
Fisher gave an interview with Erin Moriarty of The Columbus Dispatch back in 2012. During the interview, she discussed everything from her relationship with her mother, Debbie Reynolds, to her small role in Scream 3. Moriarty asked her "Besides the first Star Wars trilogy, you've appeared in many other notable films, including Shampoo and When Harry Met Sally. What three films are you proudest of making?" Fisher named four.
"Hannah and her Sisters, because Woody Allen is a really great writer," Fisher said. "I loved that film." In Hannah and Her Sisters, Fisher had a minor role as an actress named April. Mostly, April's role in the story is to get in the way of Dianne Wiest's character. The Academy of Motion Picture Arts and Sciences apparently agreed with Fisher's assessment of Allen's writing on the film. For his work on Hannah and Her Sisters, Allen won the Academy Award for Best Original Screenplay. In addition, Wiest won the Academy Award for Best Supporting Actress.
RELATED: 'Star Wars' Actor Disliked His Lines and Didn't Know Harrison Ford's Name
Carrie Fisher's favorite of the 'Star Wars' films
Next, Fisher praised a Star Wars film — but not her performance in it."I loved The Empire Strikes Back – not to do with my performance but because I was in the thread and weave of that story," Fisher told The Columbus Dispatch. "I am happy to have participated." Fisher's assessment of her own performance in the film might come as a surprise to some fans. After all, Princess Leia's relationship with Han Solo is one of the emotional centerpieces of the film.
What she had to say about Tom Hanks and Mike Myers comedies she acted in
Fisher named two more movies. "I had a great time making The 'Burbs , and the Austin Powers film. Those films I think are good films." For context, The 'Burbs is an oddball comedy directed by Joe Dante starring Fisher and Tom Hanks. The premise of the film is that Fisher and Hanks are a couple who come to believe their neighbors are evil. Like many films by Dante, The 'Burbs has a sizeable cult following. The Austin Powers film in question is Austin Powers: International Man of Mystery, the original film in the franchise. Fisher appears in one scene of the movie as a therapist helping Dr. Evil and his son Scott. It's interesting how Fisher has fondness for both films she starred in and films in which she barely appeared.
RELATED: Will a Fourth 'Austin Powers' Movie Finally Get Made?
Fisher gave this interview in 2012. At that point, Fisher had not worked on any of the three films in the Star Wars sequel trilogy. It's unknown if she would have included any of them on her list if she lived to see the trilogy's completion. Fisher was proud of some of her movies — even if the original Star Wars didn't make the list.