Carrie Fisher Went to a Fat Farm for 'Star Wars' and Met These Celebrities
Carrie Fisher is recognized the world over for her portrayal of Princess Leia in the Star Wars franchise. Fisher has many stories of what went on behind the scenes of the production of the original Star Wars film. Let's take a look at one of her personal accounts of why she was asked to visit …
Carrie Fisher is recognized the world over for her portrayal of Princess Leia in the Star Wars franchise. Fisher has many stories of what went on behind the scenes of the production of the original Star Wars film. Let's take a look at one of her personal accounts of why she was asked to visit a "fat farm" and the major American historical figure she met there.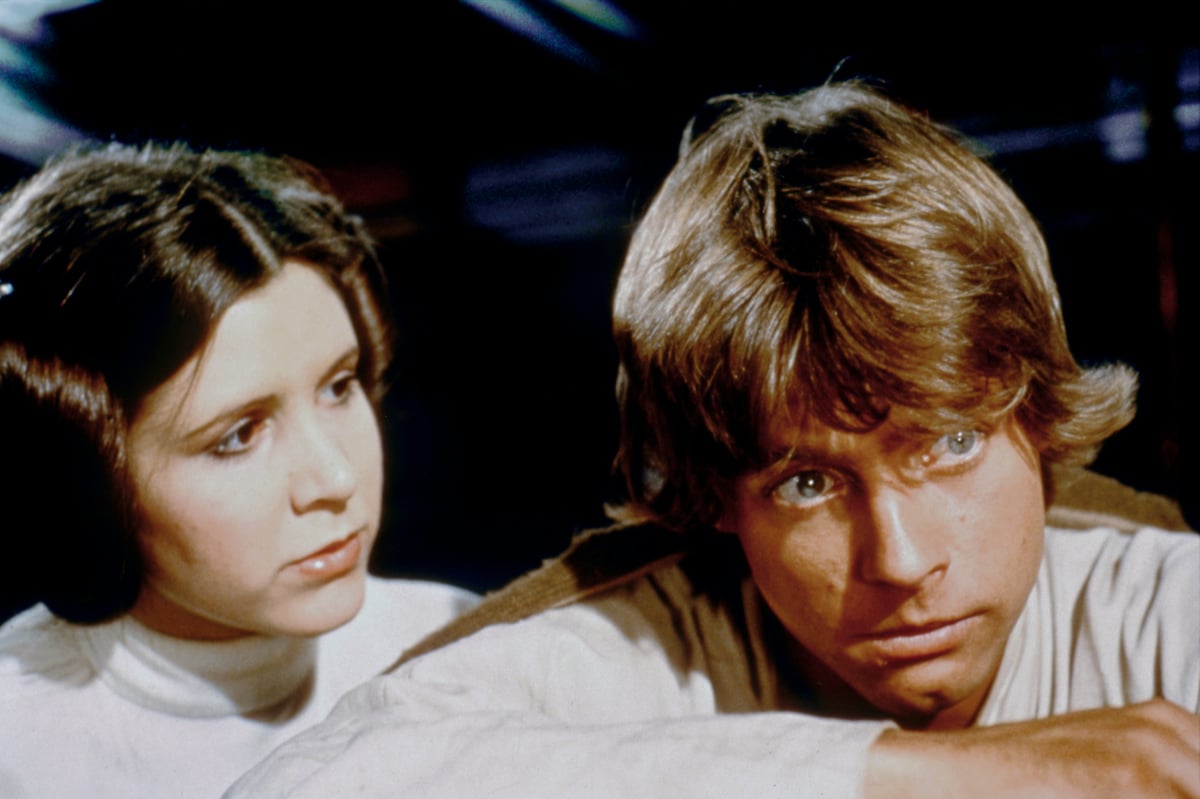 Carrie Fisher gets the part of Princess Leia in 'Star Wars'
In her book The Princess Diarist, Fisher revealed that her agent, Wilt Melnick, let her know that she was awarded the role of Princess Leia in Star Wars. Fishers said "I had never been Princess Leia before and now I would be her forever. I would never not be Princess Leia. I had no idea how profoundly true that was and how long forever was."
Carrie Fisher goes to a fat farm
Fisher was given the part of Princess Leia with one "caveat" – that she lose ten pounds. She says, "I was awarded the part in Star Wars with the dispiriting caveat that I lose ten pounds, so for me the experience was less like, "All right! I got a job! And more like, 'I got a job and I hurt my ankle.' The minus 10 percent was an agent's fee, in flesh."
Fisher went to a fat farm in Texas. "Weren't there any fat farms around Los Angeles?" she asked. "The only answers I can think of are (1) no, because everyone in Los Angeles was already thin, and (2) no, because this was 1976, years before the whole exercising, body-obsessed, fat-farm thing would take hold."
Marie Claire reports Fisher met Ann Landers, a pseudonymous advice columnist, and Lady Bird Johnson, a former First Lady, at the farm. In The Princes Diarist, Fisher revealed Landers would give Fisher advice while Johnson would inaccurately refer to Star Wars as Car Wash. For context, Car Wash was a popular 1970s film which introduced the world to its classic title song. Fisher says she left the experience after a week. This raises an interesting question – was she successful in attaining her weight goal?
Carrie Fisher's success at the fat farm
Fisher did not lose the weight that she was asked to lose before filming began. She says, "When we started filming, I tried to keep myself well under the radar so that the powers that be wouldn't notice…" Fisher only weighed 110 pounds – "half of them in my face."
She claims her bun hairstyle may have been a way to keep her "cheeks in check – my face as round as I was short, but no rounder." Plus, or minus the ten pounds, Fisher gave a great performance in Star Wars and will "forever" be Princess Leia. Through her outfits, she became a style icon.