Carrie Underwood Built a Mobile Gym to Bring On Tour
Carrie Underwood is one of the most popular singers in country music — and a gym rat? She maintains her commitment to her health and fitness goals while climbing the charts. As well as being a mother of two with husband Mike Fisher, Underwood maintains the importance of exercise in her life.
While it's hard to maintain a strict fitness routine with a busy schedule, Underwood makes time for wellness when she's on the road. In a 2016 interview, the singer revealed how she stays fit while on tour with the help of her mobile gym.
Carrie Underwood's fabulous mobile gym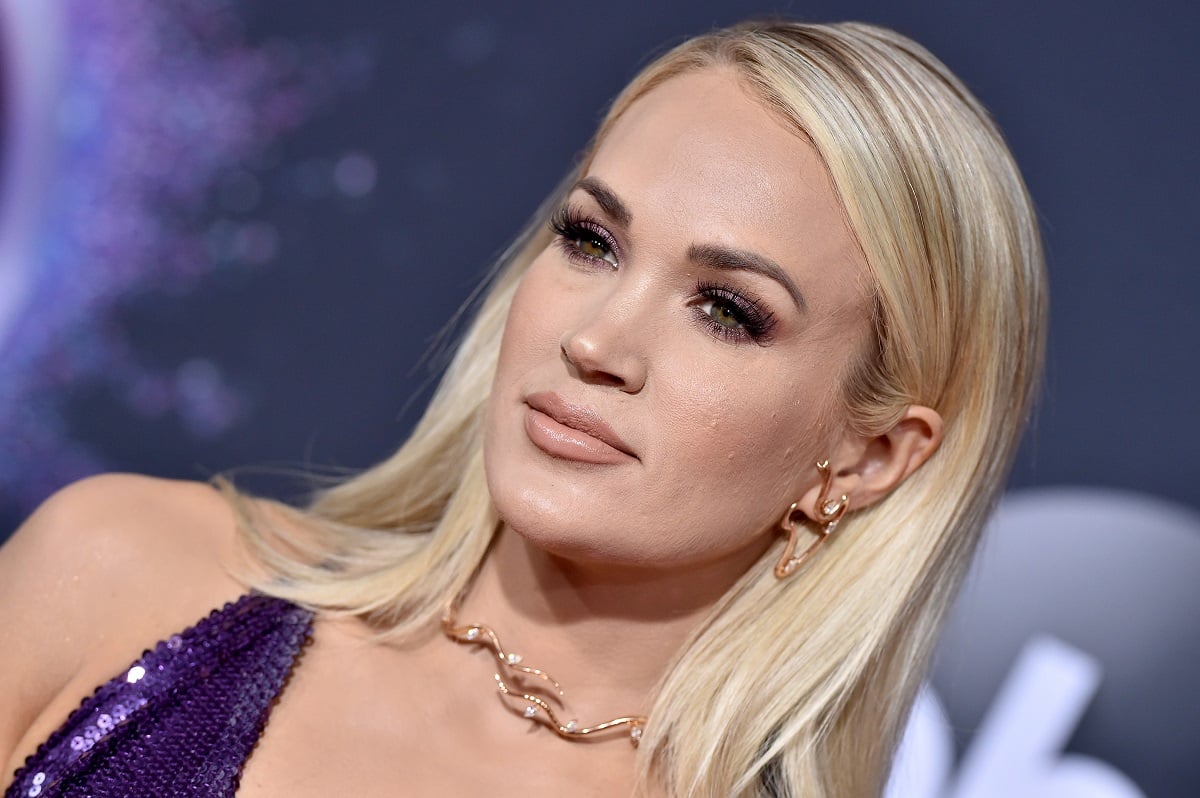 Singer Carrie Underwood shared a look at her mobile gym in 2016, taking to social media to post a photo of the setup. "New tour toys," she shared on Instagram. "Had a #mobilegym made for this year! Now I can work out anywhere!" The gym includes free weights, an elliptical, and a leg press.
While giving a tour of her on-the-road gym in 2019, Carrie Underwood explained why staying in shape is so important to her. "I'm a better mom, I'm a better performer, I'm a better wife. I just feel better when I get to [work out]."
What is Underwood's fitness routine?
Over the years, Carrie Underwood has opened up about her favorite workout routines a few times. In 2014, Underwood shared some of her most reliable moves that she counts on to help her sculpt lean, muscular legs. The singer revealed that she likes to work skater hops, lateral lunges, and a squat move that transitions into a lunge into her weekly workout.
In more recent years, Underwood launched a fitness empire. She created an app, fit52, along with her personal trainer. "For me, fitness is my therapy," she wrote in her book Find Your Path of her philosophy around exercise. "It's my way to blow off steam. When everything else is nutso in my life, at least I know what I'm doing for the 45 to 90 minutes that I'm working out. That time is just for me."
Underwood has an impressive net worth
Carrie Underwood's career has taken her many places. After winning the fourth season of American Idol in 2005, Underwood shot to worldwide prominence. In the years since her debut in the music world, she's remained at the top of the charts, releasing beloved songs like "Cry Pretty," "Cowboy Casanova," "Before He Cheats," and "Blown Away." In addition to her achievements in her music career, Underwood has launched business ventures such as a line of workout gear, the aforementioned app, and her book.
Underwood's hard work helped make her one of the most successful women in country music. She has a net worth of $140 million, according to Celebrity Net Worth. With concerts planned in Las Vegas throughout the spring and several one-off dates in the summer of 2022, according to her official website, Underwood will definitely be staying busy with both her music and her workouts.
RELATED: Does Carrie Underwood Have a Higher Net Worth Than Her Husband Mike Fisher?