Carrie Underwood Has Added Some Serious Star Power to Her fit52 App
Carrie Underwood's husband, Mike Fisher, is now on the coaching roster of his wife's fit52 app. Find out how his new role came about.
Country – and fitness – superstar Carrie Underwood's popular fit52 app is boasting new personnel.
Her husband, former professional hockey player Mike Fisher, is joining Underwood's fitness enterprise and can now include "trainer" on his resume.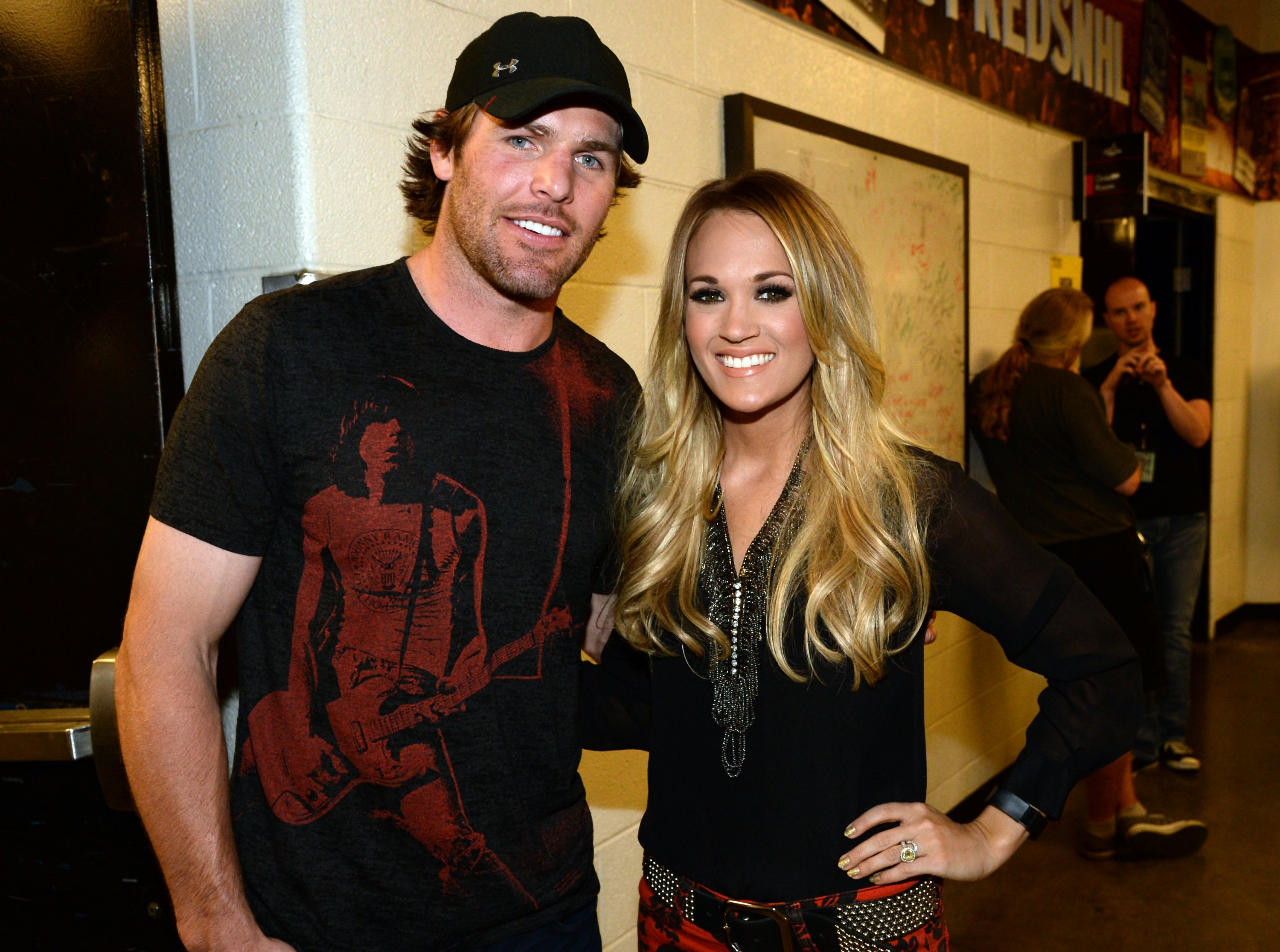 Carrie Underwood's husband, Mike Fisher, just joined her fit52 app team
In a video posted to her Twitter account, Underwood made the big announcement that her husband, former professional ice hockey center Mike Fisher, is joining her fit52 app team.
"There's a new #fit52 trainer in town and you just might know him," she posted. In the accompanying video, Underwood said, "Hey everybody, I am just leaving the set of our new fit52 shoot, adding new content, new pictures, and we have a very special announcement for all of you guys."
Fisher, formerly with the National Hockey League on teams including the Ottawa Senators and Nashville Predators, is serving as a trainer on the app. He'll have his own path called, appropriately, "Mike's Path."
"We have a new trainer in town! He is strong…handsome," Underwood said with a wink, laughing. "…a former professional athlete. He is my husband! His name is Mike Fisher, and he's gonna be working out with us now on fit52."
"He's gonna have his own path, Mike's Path, and I can't wait for you guys to try it," she said. "He has been working out with me, basically since the beginning of fit52's conception, and I was super excited and surprised at how much he loved doing the app with me."
"So, here we go, you didn't ask for it, but you got it!"
Carrie Underwood and Mike Fisher work out together – and fish together
Recently, the couple took some alone time to go fly fishing together. For better or worse, the 37-year-old singer caught a bigger fish than Fisher, 40.
But the former ice hockey player took it in stride, smiling in the post with his catch, which looked much like a sardine compared to his wife's bigger fish.
Fisher wrote, "This past weekend we were able to get away for some good quality time! One thing we love to do together is fly fish but the thing I don't like about it is she catches bigger fish:)"
She published her fitness book just before shelter in place orders began
Back in March 2020, Underwood stopped by Today (remember when celebrities would physically appear on morning shows?) to announce her then-just-published lifestyle, diet, and fitness book, Find Your Path.
She explained to hosts Savannah Guthrie and Carson Daly that the book was a labor of love born out of her zeal for fitness.
"That is a passion of mine, and I've been falling more and more in love with it over the past 15 years really," she told Today. "People would say, 'You should write a book,' because I really love health and fitness, and I geek out over articles and trends and things like that, so we went for it just to see how it would turn out."