Carrie Underwood Is Hosting Her Own Radio Show on Apple Music's Country Station
Here's everything you need to know about country music star Carrie Underwood's new Apple Radio show.
Superstar country singer Carrie Underwood is proving there really isn't anything she can't do.
Clearly, the American Idol champ can sing. She can act, she's an author, has her own fitness app and apparel line.
And now, she's tackling radio. She's got this.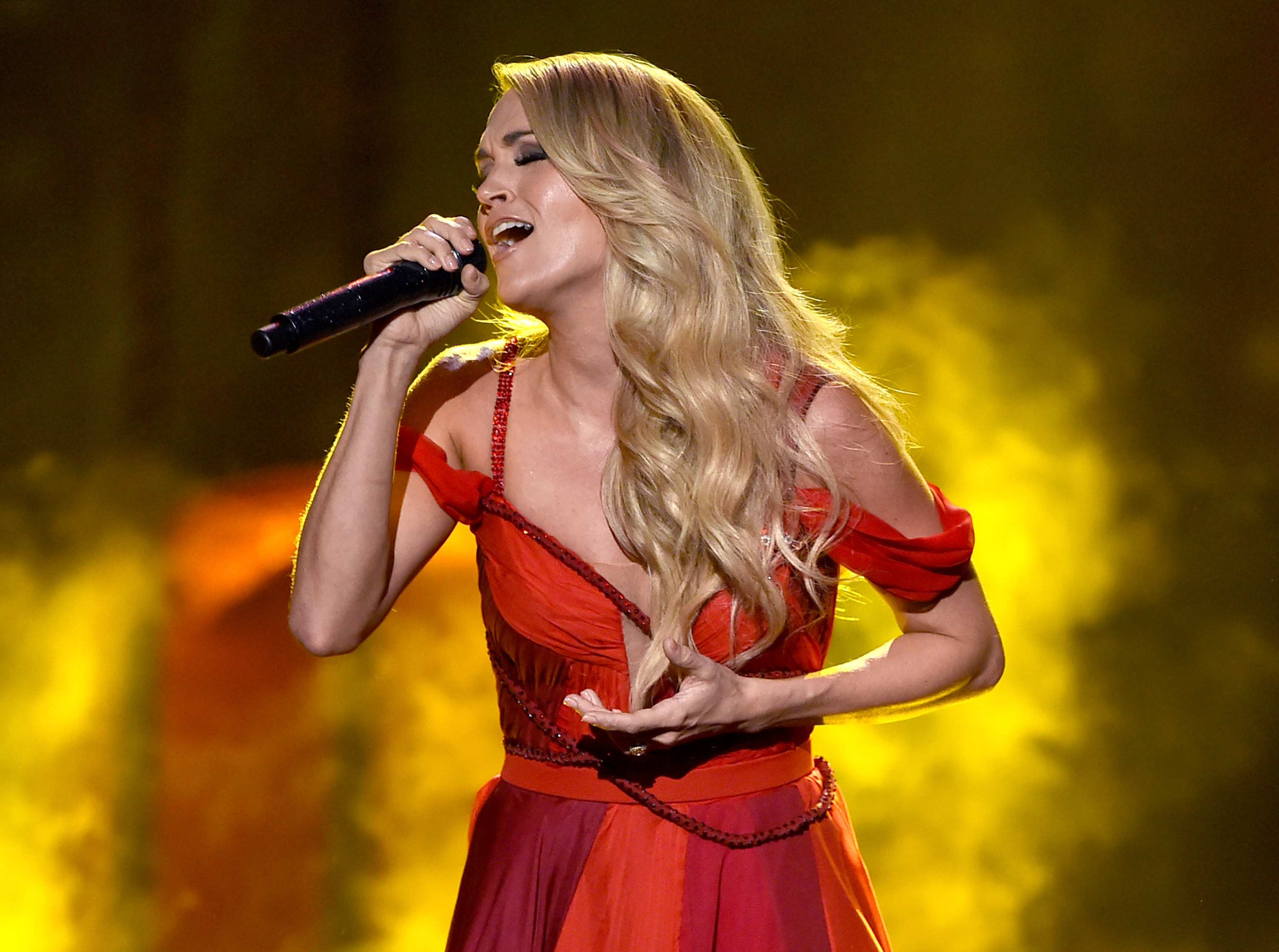 Carrie Underwood had been promoting her latest book before the pandemic
Although Carrie Underwood, like everyone else, has been stuck at home due to the coronavirus (COVID-19), she hasn't let that slow her down in any way. Just as the pandemic was getting underway in the US, the singer had been plugging a project close to her heart, her current book, Find Your Path.
Published in March 2020, the book includes meal plans, recipes, and weekly workout programs. Underwood is a fitness enthusiast and wrote Find Your Path to equip readers to develop fitness and health goals to work towards. Right before social distancing became a mandated requirement, the artist was able to promote it.
She told Today more about her book in a March 2020 appearance.
"[Fitness] is a passion of mine," Underwood said, "and I've been falling more and more in love with it over the past fifteen years really. People would say, 'You should write a book,' because I really love health and fitness, and I geek out over articles and trends and things like that, so we went for it just to see how it would turn out."
Underwood's singing from home
Although she hasn't been able to tour or meet fans at book events, the singer has literally been working from home. She powered through her hit, "Drinking Alone" – from her couch – in April for the ACM Presents: Our Country television special.
"Hey, everybody, I am sorry we can't all be together in person tonight, but I'm glad we can still find ways to be connected and to celebrate community and the healing power of music," Today reported her as saying in April 2020.
"So, this song actually seems to be striking a chord more than ever with a lot of you these days, especially while so many of us are riding things out at home. Just remember, though, we're not really alone. We are alone together. And that is exactly how we're going to get through this mess," the singer said.
Carrie Underwood's latest pet project
Speaking of songs, the mother of two's latest project? Her very own radio show on Apple Radio.
Underwood was thrilled to post the announcement from her Instagram account recently.
"The day is finally here…," she wrote. "I'm thrilled to be hosting my very own radio show on @AppleMusic! Check out my new show #XORadio on Apple Music Country! Episode 1 airs today at 2pm CT! xoxo"
And in fact her very next post featured a photo of Underwood on the air, having a great time on her new radio show.
"Episode 1 in action! Tune in to #XORadio now!," she posted.
Apple Radio just debuted in Sept. 2020 two new stations: Apple Music Hits focused on pop music, and Apple Music Country. In addition to Carrie Underwood, Apple Music Country will feature hosts including Luke Bryan, Dierks Bentley, Kelsea Ballerini, Luke Combs, Florida Georgia Line, and This Is Us star and singer Chrissy Metz.