Carrie Underwood's Son Isaiah Is Apparently a Stickler For Accurate Lyrics: 'No, That's Not How It Goes'
Country music singer Carrie Underwood's son Isaiah corrects his mom's singing all the time. Find out about her 5-year-old's gift for memorizing lyrics.
Country music superstar Carrie Underwood may have won American Idol. She may fill hundreds of arenas and own a closet full of Grammy awards.
But that doesn't mean she doesn't get suggestions and corrections from her collaborators from time to time. And lately, the fixes are coming from her young son, Isaiah.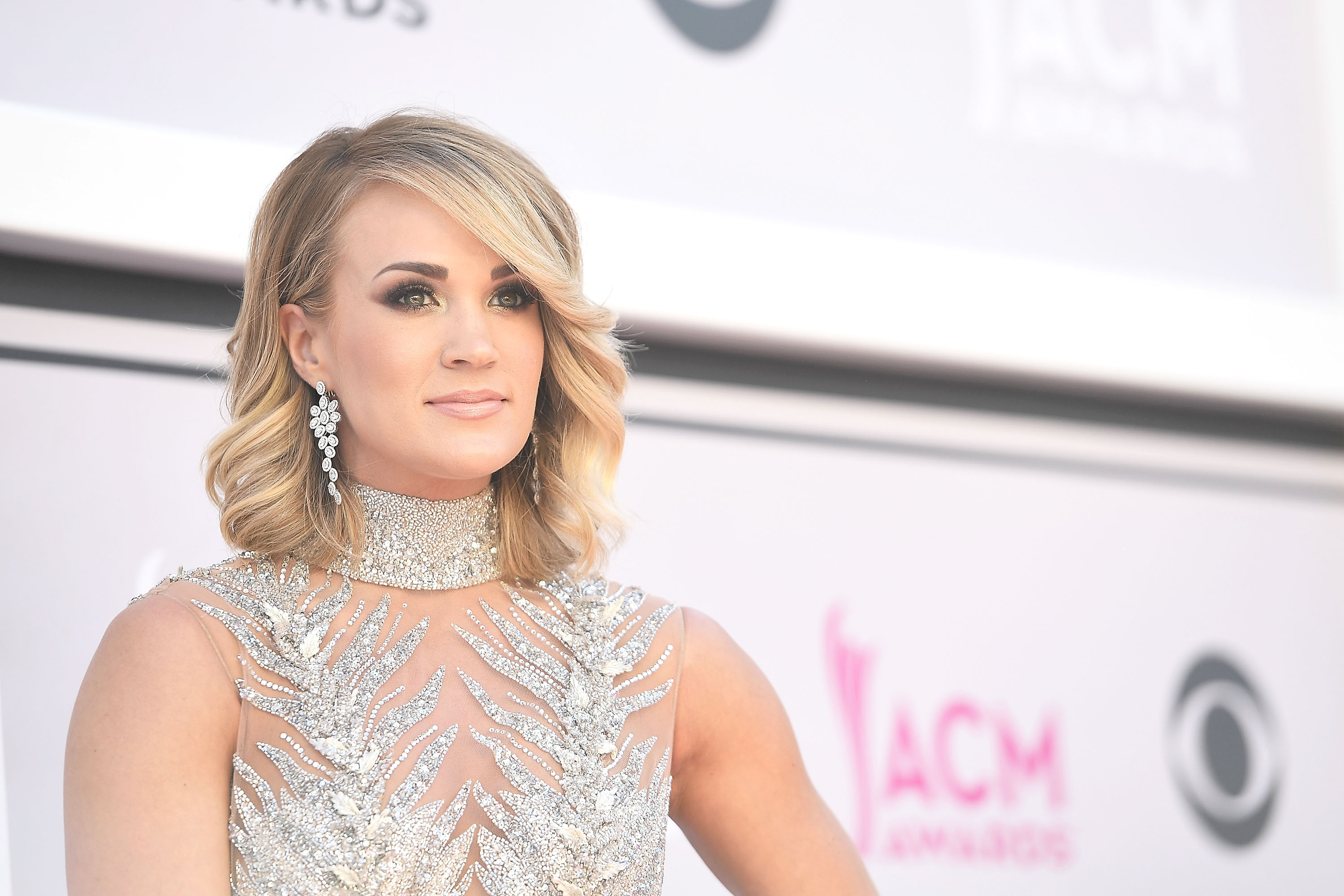 Carrie Underwood's son Isaiah appears on her new Christmas album
The Before He Cheats singer's first Christmas album was released in Sept. 2020. It's a deliberate decision she made to bring some lightness and joy to her fans during this difficult year.
One collaborator on the album who significantly brought smiles to those in the studio was her son, Isaiah. The 5-year-old sang "Little Drummer Boy" with his mom on the album. The artist wasn't sure it was the right decision to have him sing on one of the album's tracks, but in the end, she was glad she did.
"(Isaiah) loves to sing," Underwood told the AP in Sept. 2020. "He loves music and definitely has that passion and I asked him, 'Would you ever want to go in and sing with Mommy?' He said, 'Yes,'" Underwood recalled. "I told everybody, 'This might not even work. This might be a terrible idea.' (And) he went in and he did such a great job. He was throwing his hands up in the air and was so excited and had all these cute 5-year-old emotions just pouring out of him. It was just such a proud moment for me as a mom."
Isaiah has a knack for lyrics and corrects his proud mom frequently
Underwood was beyond impressed with her son's singing on her Christmas album. In fact, she's dubbed it 'his album,' recognizing that his contribution collaborating with her is probably the star on top of the Christmas tree.
"Everything we did after that, I'm like, 'Well, it doesn't matter anyway, because this is Isaiah's record.'" she said. "This is his album, let's be real," she told Today's Country Radio With Kelleigh Bannen on Apple Music Country.
Isaiah also has another particular gift – for memorizing lyrics. And when mom is off with the words to a song, he lets her know.
"He loves to sing and he memorizes lyrics," Underwood continued, "and even if sometimes I'm singing something from one of his little shows, he'll be like, 'No, that's not how it goes.' The fact that you know that, and the fact that you correct me, is so me. That's the me in you."
Carrie Underwood is hoping 'My Gift' will truly be a gift to her fans this year
2020 has been a rough year for the world in every sense of the word: financially, physically, mentally, emotionally. The Jesus Take the Wheel singer is feeling it, too, and told the AP that was part of her motivation to release a Christmas album this year.
"I feel like we ended up with something that we're really proud of and hopefully can be a little soundtrack to hopefully a joyous, happy time this year," she said. "We all need it. We need something to look forward to.
"I've always said, too, Christmas kind of marks the end of the year. You get Christmas done, you got the presents, you got the food, it's over. Let's welcome in the next year. I feel like people are looking forward to that finish line."