Carrie Underwood's Timeless and Easy Harvest Apple Crisp Is The Perfect Fall Dessert
It's fall, the time of year with cool air settling in and the autumn holidays approaching, when many foodies' thoughts turn to the smells of cinnamon, orange, and cranberry filling the air.
One such foodie? That would be country music superstar Carrie Underwood. The Before He Cheats singer's Harvest Apple Crisp is the warm, cozy – and healthy alternative to apple pie for the autumn season.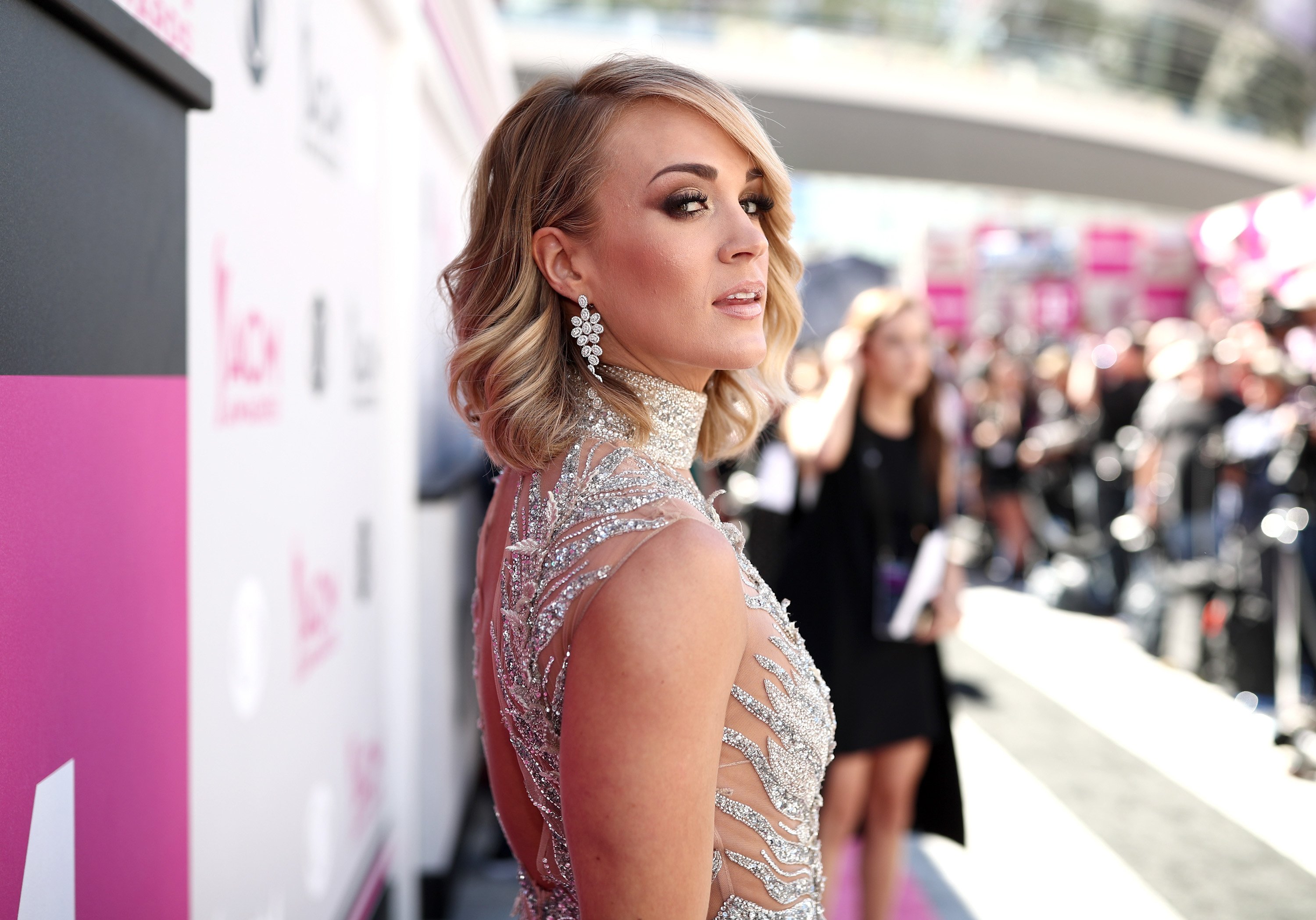 Underwood loves modifying high-fat desserts into healthier treats
The artist makes clear in her fitness and health book, Find Your Path, that she loves eating but is committed to enjoying meals and dishes she enjoys, prepared more healthfully.
"Let's talk about my secret weapon for enjoying foods that taste indulgent but are much less naughty than they could be: the swap."
"I'll admit that I'm a disciplined eater," she wrote. "That is just the way I am. But I'm also all about treats. If you love pizza like I do, or macaroni and cheese, or a big burger piled high with toppings, or anything chocolate, you can make swaps to turn these favorite foods into good nutritional investments rather than empty-calorie over-indulgences you regret later."
Underwood recommends swapping brands of food that offer healthier options, or reframing your idea of what a treat is. She also recommends making your own healthy version of your favorite treat – that way, you know what's in it and you can enjoy it without guilt.
Underwood's husband is coaching on her fit52 app
In August 2020, the singer announced that her husband, former professional ice hockey center Mike Fisher, is joining her fit52 app team. On her workout app, each "suit" is a different exercise group, and every card reveals an exercise and number of reps.
"There's a new #fit52 trainer in town and you just might know him," she posted. In the accompanying video, Underwood said, "Hey everybody, I am just leaving the set of our new fit52 shoot, adding new content, new pictures, and we have a very special announcement for all of you guys."
"He's gonna have his own path, Mike's Path, and I can't wait for you guys to try it," she said. "He has been working out with me, basically since the beginning of fit52's conception, and I was super excited and surprised at how much he loved doing the app with me."
Carrie Underwood's Harvest Apple Crisp
For the mother of two's apple treat, you'll need, for the filling, a teaspoon of oil, 3 chopped tart apples, 3 tablespoons real maple syrup, 3 tablespoons almond milk, 2 tablespoons almond flour, 1.5 teaspoons pumpkin pie spice, 1/2 teaspoon vanilla extract, and 1 scoop of protein powder.
For the topping, Underwood calls for 3/4 cup chopped raw pecans or walnuts, 1/2 cup unsweetened coconut flakes, 1/4 cup almond flour, 1/4 teaspoon pumpkin pie spice, and 2 tablespoons real maple syrup.
Once you've preheated your oven to 375 degrees, grease your 8-inch square baking dish with the oil.
Combine the filling ingredients, until the apples are completely coated. Transfer to the pan and smooth it out. Then, Underwood says, combine the topping ingredients. Spoon the topping over the filling, cover with foil and bake for 30 minutes. It's then baked an additional 10 minutes, uncovered, until brown.