Carson Daly, Lala Anthony, Sway and More: An Update on Your Favorite MTV VJs
MTV birthed some of the top VJs in history. Carson Daly, Lala Anthony, Sway Calloway and Bill Bellamy all got their start on the popular network. Now that their shows are off the air, what are the former VJs up to now?
Before MTV became synonymous with reality television shows like 16 & Pregnant and Teen Mom, it was the go-to music channel for video music countdowns, award shows and interviews with the best musicians in the business. Teens and young adults around the globe would rush home from school and spend their weekends in front of their TV waiting patiently to watch the latest video or hear breaking news about their favorite artists.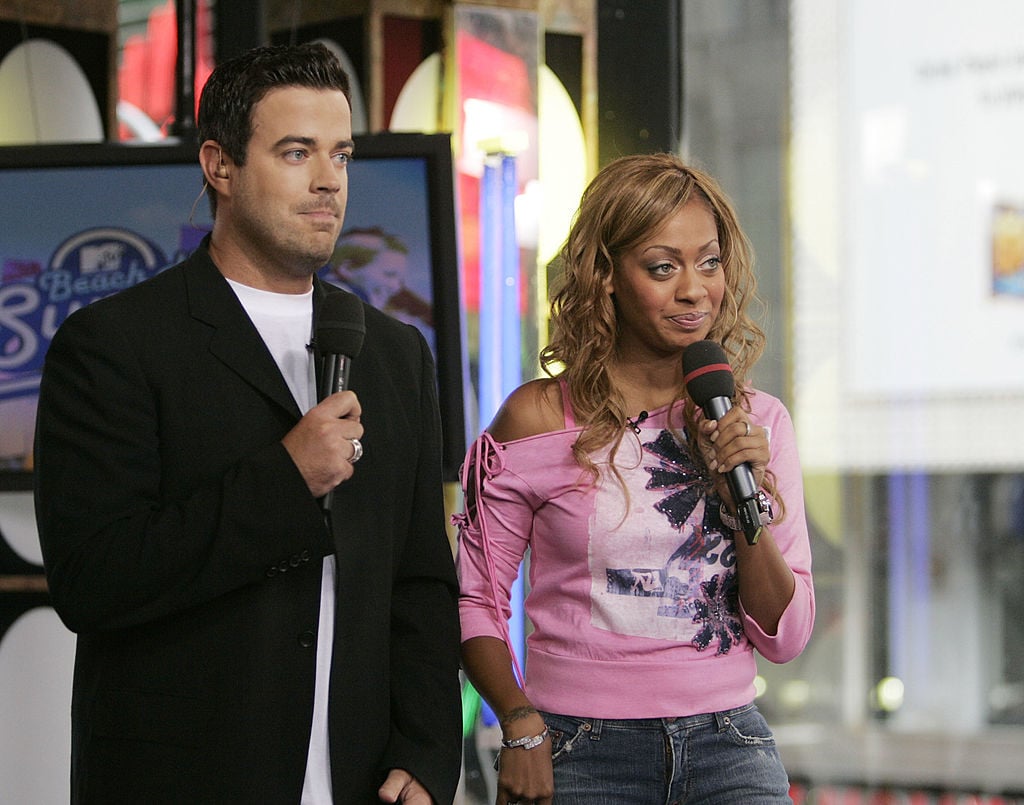 At one point, MTV played 24 hours of nonstop music videos before introducing video music countdowns and talk shows. The music was the driving force behind MTV, but the heart of the channel was the station's television personalities. So much has changed over the years but fans will always hold on to the nostalgia of shows like Yo! MTV Raps and TRL because of the relatable faces and hosts who made the shows a success. 
MTV had the best VJ's of their time and many of them are still thriving in their careers today. Let's take a stroll down memory lane and find out what our favorite MTV VJs have been up to since moving onto other entertainment avenues.
Carson Daly (1998-2003)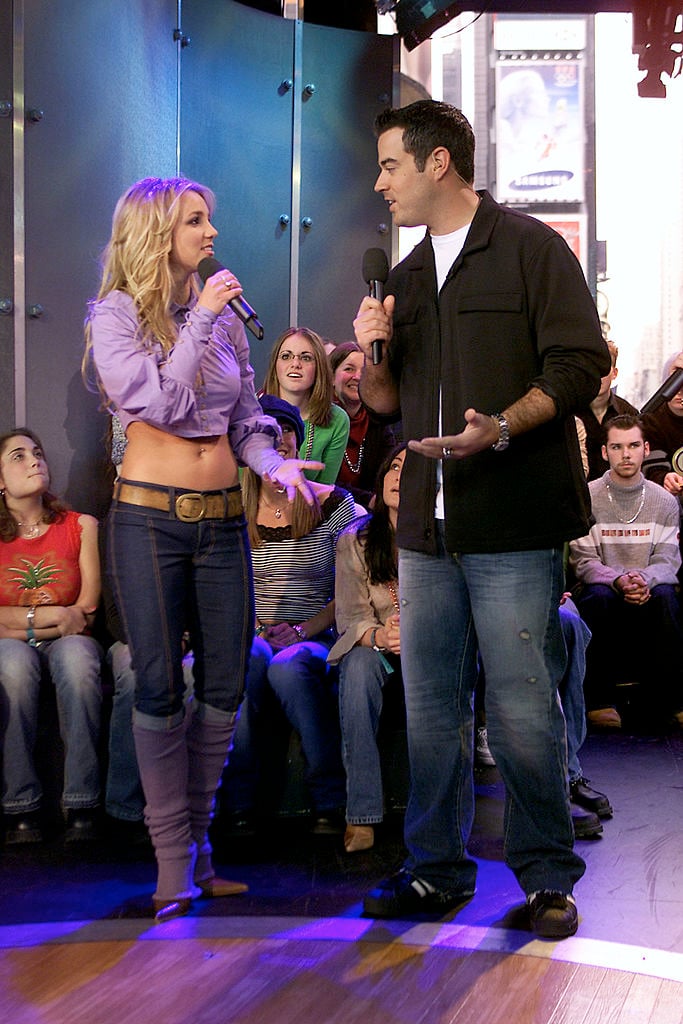 Carson Daly was the first-ever host of MTV's Total Request Live (TRL). The show was filmed in front of a live studio audience, with Times Square serving as the backdrop. TRL played the top 10 music videos across all genres that viewers voted for and featured celebrity interviews.
Daly hosted the show until 2003 and interviewed pop stars like Britney Spears, Mariah Carey, and the Backstreet Boys. He continued his hosting duties after leaving MTV, with hosting credits to include The Voice and Last Call With Carson Daly. He can currently be seen on The Today Show on NBC.
Sway Calloway (200-2005)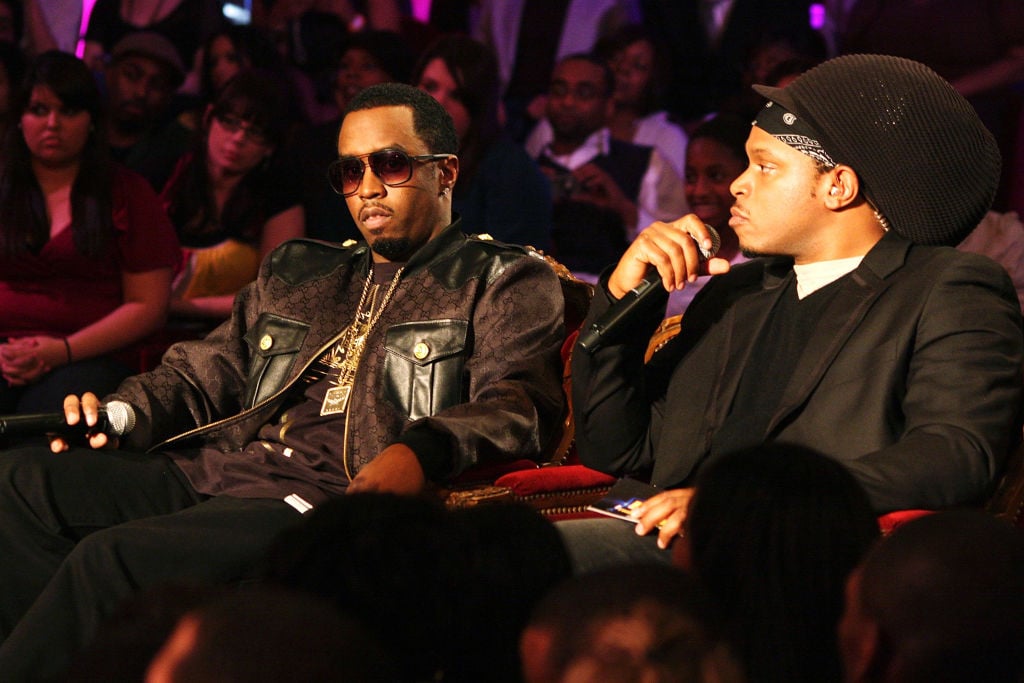 Sway began his career in 1989 as a DJ turned radio personality. He was approached by MTV in 2000 to join as a correspondent where he worked mainly with MTV News. He later contributed hosting duties to TRL and Direct Effect.
Sway opted out of renewing his contract with MTV in 2005 and instead appeared as a guest from time to time for hosting duties, including working with Diddy on Making the Band with groups Danity Kane and Day 26.
Sway now hosts a weekday morning radio show on SiriusXM called Sway In The Morning. The show airs on satellite radio as well as on YouTube.
Lala Anthony (2001-2003)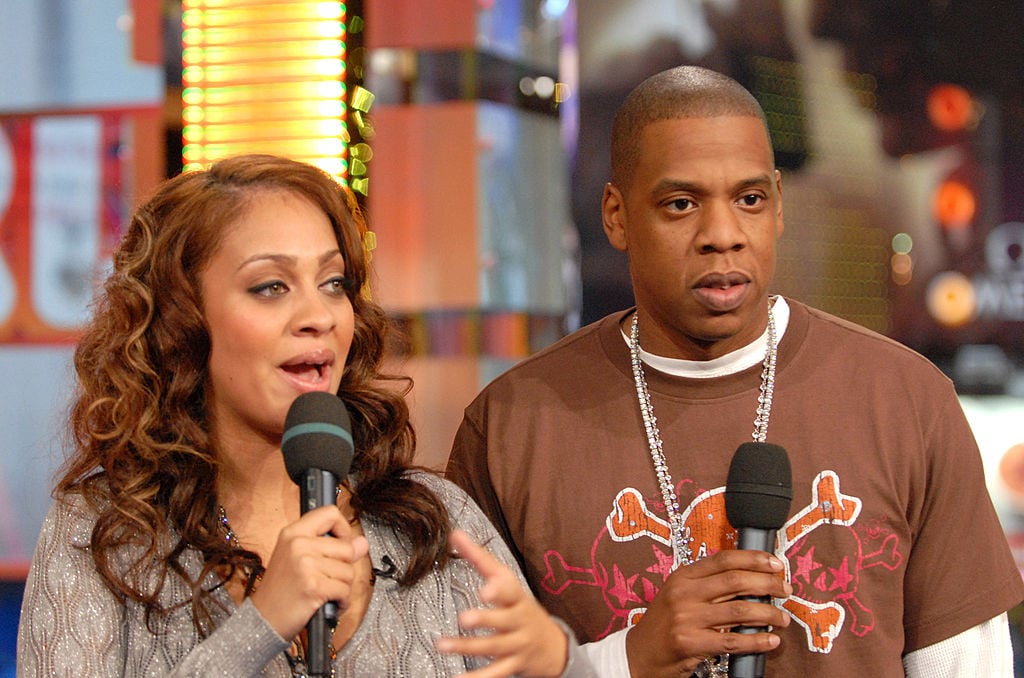 Lala worked in radio before landing a gig at MTV in 2001. She had no television experience prior, but quickly became a fan favorite. Lala was co-host of both Direct Effect and TRL where she landed exclusive in-depth interviews with the biggest names in R&B and hip hop music, including Eminem, Jay Z and 50 Cent, as well as other high-profile celebrities like Will Smith, Brad Pitt, Tom Cruise and Angelina Jolie. 
She left her VJ job in 2003, guest-hosting from time to time on the countdown show. She hosted red carpets and reality television reunion shows for MTV and VH1, including Flavor of Love and I Love New York, before she transitioned into a career in acting. She now stars as Keisha on the hit Starz drama Power, was recently cast as a recurring character on Showtime's drama, The Chi, and has other acting credits under her belt with movies like Think Like A Man.
"Downtown" Julie Brown (1985-1992)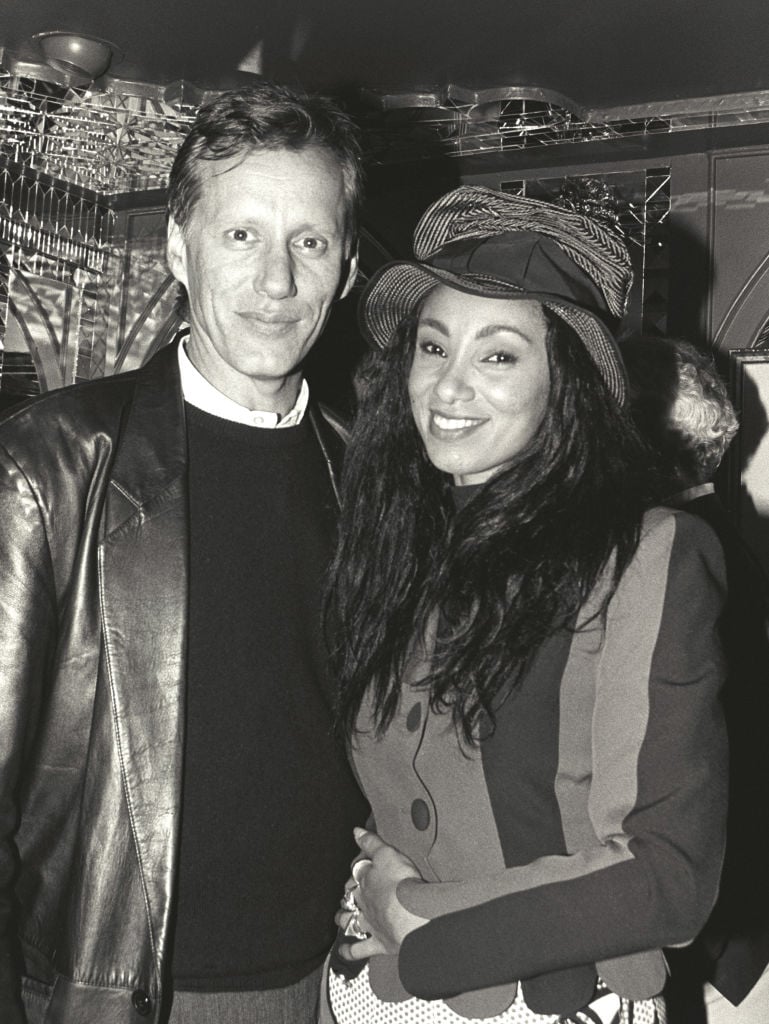 The British born beauty lent her accent to MTV screens when she joined in 1985. After presenting on the European music channel Music Box, Julie Brown hosted MTV's Club MTV, a show that featured an exclusive line up of dance music to mock American Bandstand. The show ended in 1992.
Brown took a break from the spotlight and reemerged in 2000 when she appeared in I'm a Celebrity: Get Me Outta Here. She hosted the SiriusXM 90s throwback show, 90s on 9, beginning in 2001. Brown has made guest appearances on the daytime soap opera Days of Our Lives and Celebrity Wife Swap.
Fred "Fab 5 Freddy" Braithwaite (1988-1999)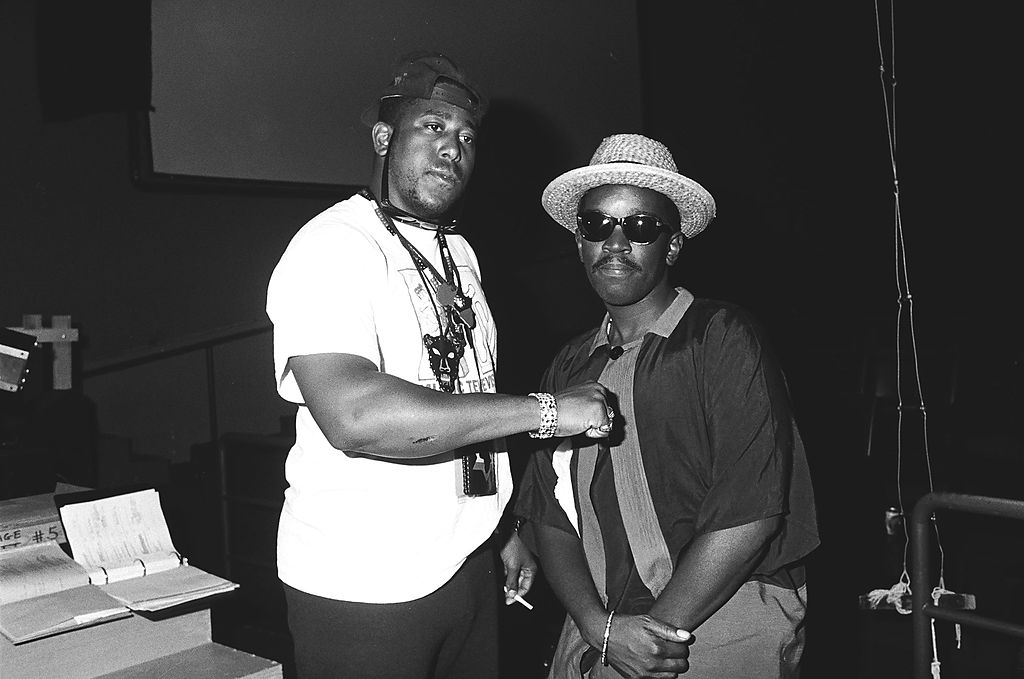 "Fab 5 Freddy" is a modern-day renaissance man, skilled as a lyricist, graffiti artist, dancer and host. He was a pioneer in the New York City hip hop scene before working with MTV beginning in 1988. Freddy became the first hip hop VJ when he started hosting Yo! MTV Raps, which he hosted for many years. He later became a successful director, working as an associate producer on the 1991 film New Jack City, and directing Nas' music video "One Love.
Freddy continues his work as a visual artist, featuring his work in exhibits in major cities. He worked with Goggle in 2017 for their tribute to hip hop with their artwork Google Doodle.
Bill Bellamy (1992-2001)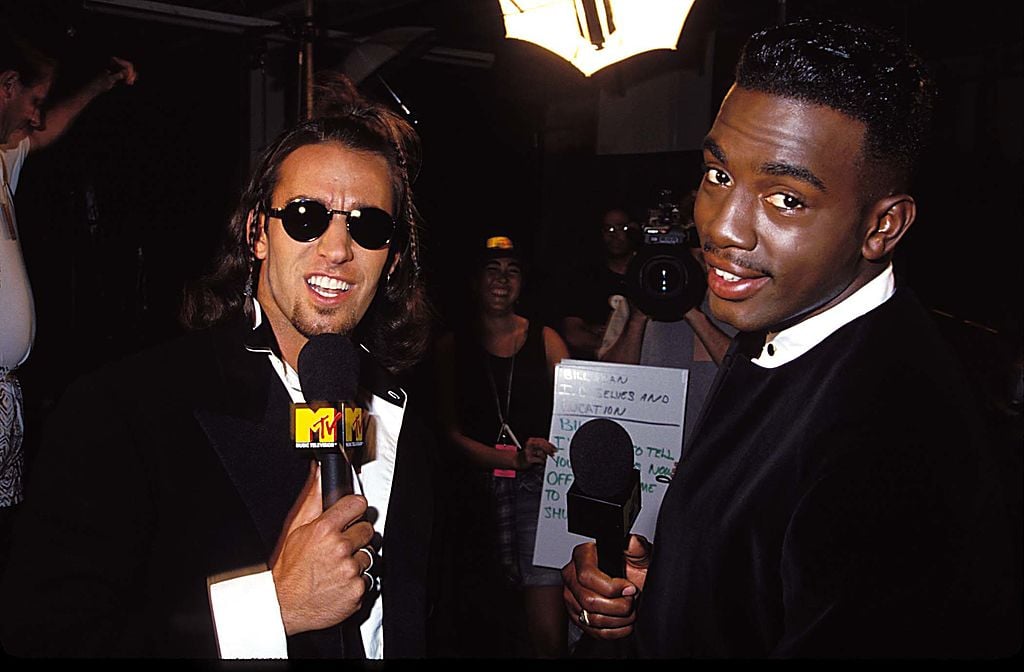 Bill Bellamy was a staple on MTV for many years while he worked as an actor, appearing in films like Love Jones and How to Be a Player. The comedian merged his love of making people laugh and music, bringing something different to his job as a VJ. Bellamy hosted shows like MTV Jamz, MTV Beach House and Sucker Free Sunday. 
He continued with his comedy, acting and hosting, appearing often on Chelsea Lately, hosting Last Comic Standing and TV One's Bill Bellamy's Who's Got Jokes? He's currently touring the country and was recently cast in the upcoming Netflix limited series, Madam CJ Walker.
Ananda Lewis (1993-2001)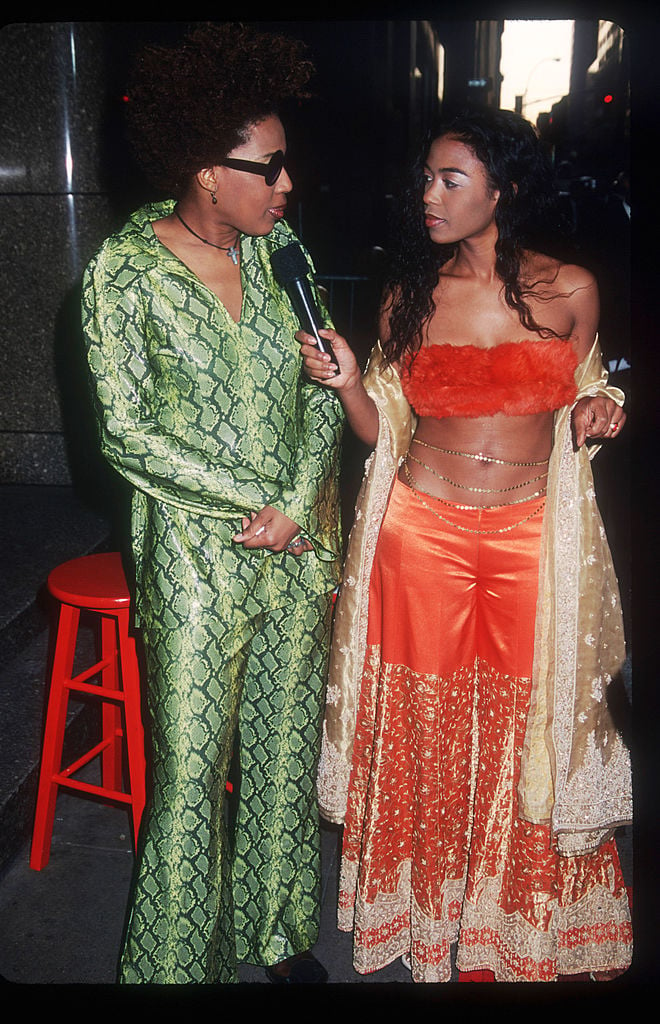 Ananda Lewis hosted a variety of MTV shows, including MTV Jams, True Life, and Total Request Live (TRL). She was loved by fans for being a voice for young people, specifically teens and youth of color and incorporated her thoughts on many racial and social issues into her interviews. MTV called upon Lewis to cover more serious topics, such as the Columbine High School massacre. She won an NAACP Image Award in 1997 for an interview with future presidential candidate, Hilary Clinton, that she did during her time as host of Teen Summit on BET. Her impact was so huge that she went on to host her own talk show, The Ananda Lewis Show, from 2001-2002, which would be compared to the great Oprah Winfrey talk show.
As much success as Lewis had as a journalist and pop culture critic, she disappeared from television. Shondaland.com caught up with the former VJ in 2018 and found that she was a boss babe in the male-dominated world of construction. She told the digital publication that she left the industry after years of having an unsuccessful work-life balance which led to her unhappiness. These days, you'll find Lewis with her son, Langston, while she also tends to her construction business.