Cary Grant Was Married 5 Times and Divorced 4
One of the greatest actors of all time, Cary Grant, was dashingly debonair. With astonishingly good looks and an intriguing Cockney accent, he swept more than a few women off their feet.
Audiences were mesmerized by his charm as he wooed actors such as Grace Kelly, Ingrid Bergman, and Audrey Hepburn in his countless films. Off-screen, Grant led a complicated personal life. 
Unable to fully commit to a lasting relationship, America's favorite leading man had a tough time keeping a wife. The star of the Golden Age was married five times and divorced four.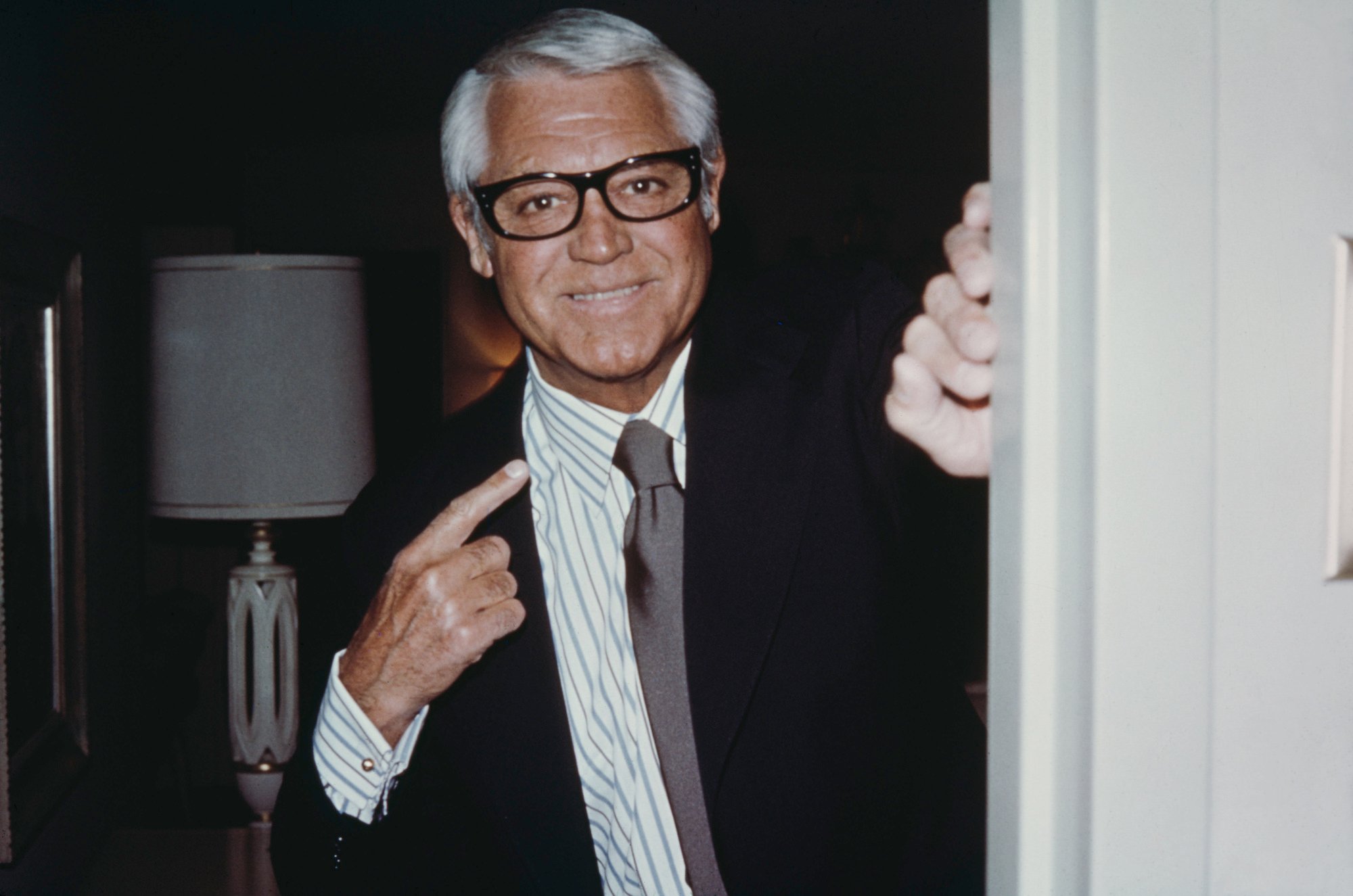 Working in Hollywood
Grant was a mainstay of the entertainment industry, working on more than 70 feature films throughout his successful acting career. He is best known for his roles in The Philadelphia Story, Bringing Up Baby, and An Affair to Remember.
Legendary director Alfred Hitchcock took a liking to the intriguing leading man and cast him in several of his films, including the suspenseful North By Northwest and To Catch a Thief.
Grant worked in Hollywood for more than three decades, from the 1930s through the 1960s. The American Film Institute recognized the ever-charming Grant as one of the Greatest Male Stars of All Time. He received an Honorary Oscar in 1970, acknowledging his lifetime of work in the industry.
A complicated personal life
The epitome of style and sophistication, Cary Grant had a hard time staying in a marriage. Unlike the romantic characters he portrayed on the screen, he struggled with his own personal relationships.
Grant's first marriage was in 1934 to Virginia Cherrill, a beautiful actor who was discovered in the '30s by Charlie Chaplin. The union lasted less than a year, and in March 1935, she filed for divorce, claiming the suave actor drank too much and was abusive toward her. At the time, Grant said, "My possessiveness and fear of losing Virginia brought about the very condition I feared: the loss of her."
The charming Grant vowed never to marry again, but in 1941 he became smitten with Barbara Hutton. He met the heir to Woolworth's five and dime store chain at a party, and within the year, the inseparable pair were married. At first, their relationship was filled with galas, parties, and all-night dancing. That changed during their four years of marriage, and when they divorced in 1945, Hutton said her husband wasn't interested in "anything but his career." Grant humbly told the newspapers, "Barbara is a fine woman. I blame myself entirely for the split-up with her."
According to Hollywood Reporter, Betsy Drake became the next Mrs. Grant. That marriage lasted from 1949 to 1962. Drake co-starred in Room for One More and Every Girl Should Be Married alongside her husband. The couple met on board the Queen Mary ship while returning from England. The pair split when Grant started having an affair with actor Sophia Loren. Drake is responsible for introducing the multi-layered actor to LSD, which until 1966 was considered a legal substance.
In 1965, Grant gave marriage another try with actor Dyan Cannon. A year later, the couple gave birth to a daughter, Grant's only biological child. The relationship ended in divorce in 1968, and in a tell-all book, Cannon revealed that her abusive husband persuaded her to use LSD and criticized her every move, according to ABC News. She was yet another wife that learned firsthand about the controlling nature of the on-screen legend.
Grant's final marriage
In 1981, Grant married his fifth and final wife, public relations executive Barbara Harris. The pair met in London, and she became his personal secretary. In an interview with The Washington Post, she said of her husband that she was "impressed by the person." She was quick to point out that she was "not so impressed by the legend." Grant, who was with her at the interview, casually quipped, "You said I was a legend." The reporter stated that the statuesque actor's demeanor shifted as he quietly said, "You know, I never understood the legend."
In 1986, Hollywood's favorite leading man died of a stroke at the age of 82. His estate, valued at $60 million, was equally divided between Harris and his only daughter.