The Cast of 'Black Widow': Young Natasha and Young Yelena's Age in Real Life May Shock You
The cast of Black Widow is star-studded like every other Marvel Cinematic Universe movie. Scarlett Johansson returns for the seventh time as Natasha Romanoff/Black Widow when the film hits theaters and Disney+ on July 9. Florence Pugh joins the cast opposite her, also as Black Widow or Yelena Belova. Even the two young girls who play Natasha Romanoff and Yelena Belova, in flashbacks, have plenty of acting experience. How old are the girls in real life?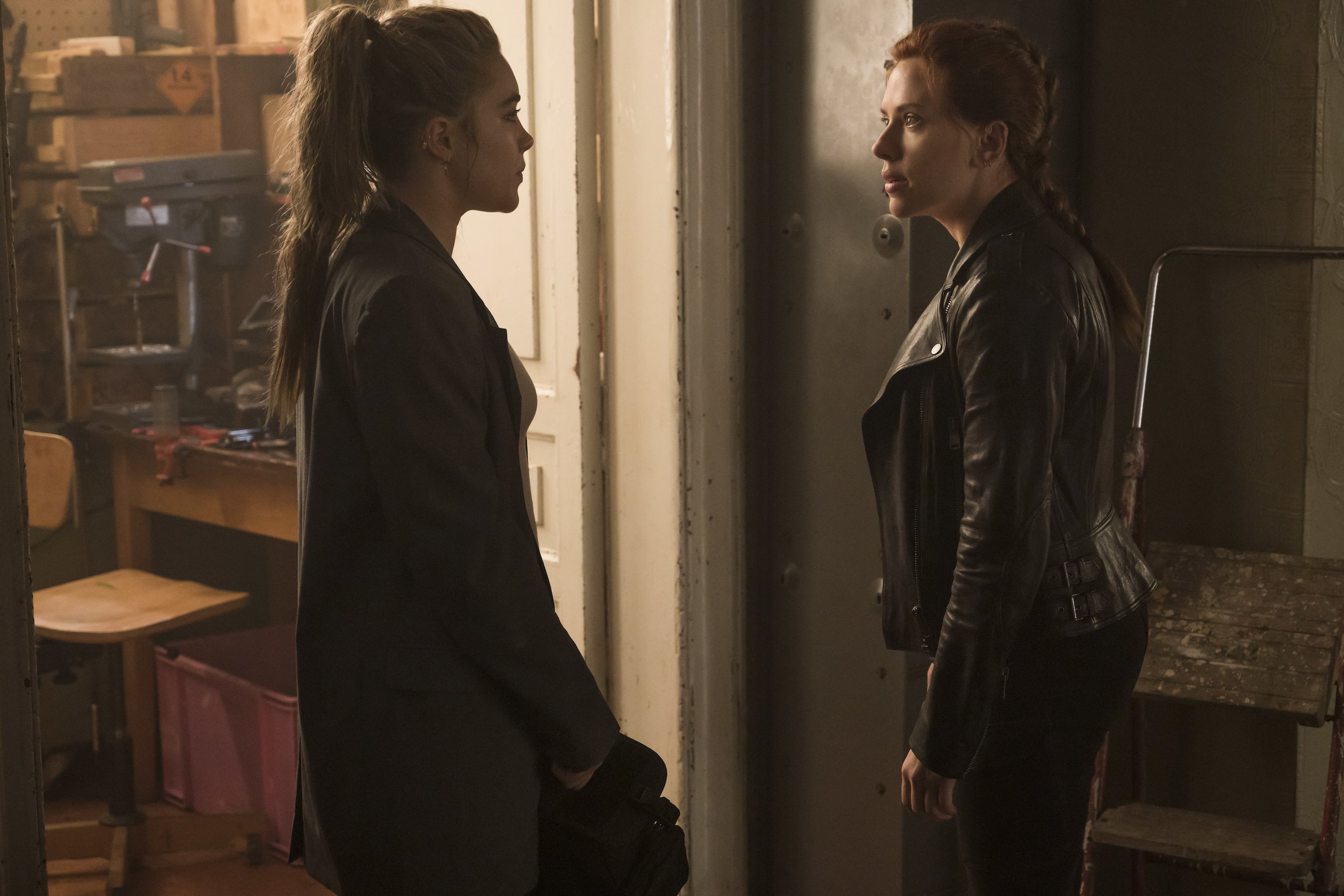 How old is young Natasha Romanoff in real life?
Ever Anderson portrays a young Natasha Romanoff in the cast of Black Widow. The teenage girl is 13-years old. You might recognize her from the 2016 film Resident Evil: The Final Chapter. However, the young actor was only eight when she portrayed Young Alicia Marcus / Red Queen. In an interview with Paper Magazine, Anderson admitted that she barely remembers acting in the movie. Still, the teenager might look familiar for another reason — her mother is Milla Jovovich. She starred in all six Resident Evil films as Alice and many other movies and TV shows. 
RELATED: 'Black Widow' Cast: Young Natasha Romanoff Looks Familiar Because of Her Mom
Jovovich inspired her daughter to become an actor. With a director dad (Paul W. S. Anderson) and an actor mom, Ever grew up on film sets and knew from a very early age she wanted to act. Her father directed Resident Evil and continued as a writer and producer for the subsequent five films. Ever told Paper Magazine that acting in the cast of Black Widow was a "dream come true."
How old is young Yelena Belova in real life?
When viewers meet Yelena Belova in the new Black Widow movie, they find out that she is a spy and assassin who trained alongside Natasha Romanoff in the Red Room. She, too, was known as Black Widow. When viewers get the backstory on Yelena, they meet Violet McGraw.
Violet McGraw, who plays young Yelena Belova in the cast of Black Widow, is only 10-years-old. However, according to IMDb, she has acted in numerous films and TV shows already. She began her career working on the TV series, Love in 2016, playing a recurring role as Nina. You might also recognize her from the 2018 film Ready Player One. 
RELATED: 'Black Widow' Cast: Here's Why You Recognize Young Yelena Belova
In 2018, McGraw starred in the role of young Eleanor "Nell" in the Netflix series The Haunting of Hill House. Then in 2019, she played the role of Violet in the film Doctor Sleep.
Who plays Anya in the cast of 'Black Widow'?
There's another young actor in the cast of Black Widow, alongside young Natasha and young Belova. Liani Samuel plays Anya alongside the young girls in the Red Room. According to a family friend's post on Instagram, Samuel portrayed Pepper in Annie at the Oxford New Theatre at age 11 in 2015. At that time, she attended the Deborah Day Theatre School. Before joining the cast of Black Widow, Samuel portrayed Naomi Morrigan in the TV series Hard Sun in 2018. She also played Sister in the short film Home By 8:30 in 2020.