This Cast Member From 'The Office' Guest-Starred in an Episode of 'Grace and Frankie'
Grace and Frankie recently released the first four episodes of season 7. The Netflix original first started streaming in 2015, and now the series is nearing its end. For a series that has been running for so long, it's easy to forget some of the details from earlier seasons. Fans might not have noticed that an actor from The Office made a guest appearance in an early episode of Grace and Frankie.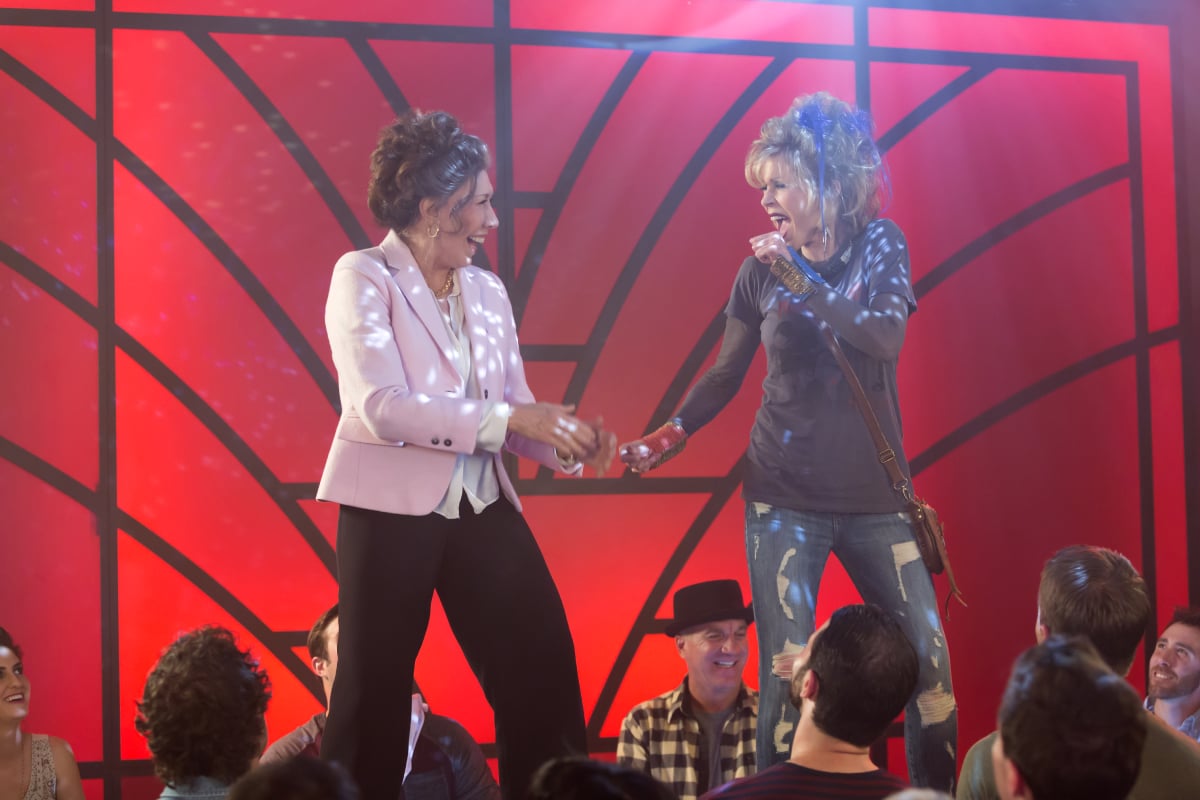 'Grace and Frankie' will end as Netflix's longest-running original series
Season 7 will be the last of Grace and Frankie. Luckily it will also be the longest. Previous seasons have consisted of 13 episodes each, but the final season will add an extra three. If all goes according to plan, Grace and Frankie will beat out Orange Is the New Black as Netflix's longest-running original series with a total of 94 episodes. Still, it will be hard for fans to say goodbye to the characters they have come to know and love for many years.
How old is the cast?
One thing fans have come to love about Grace and Frankie is that it is one of the few shows that give an honest, humorous take on the lives of older characters. The show addresses issues that are so often ignored or swept under the rug, like later-in-life divorces and older women's sexuality. The cast has been working hard on the series for years. Jane Fonda, Lily Tomlin, Sam Waterston, and Martin Sheen are all in their early eighties and still going strong.
The series also features some older guest stars that likely delighted fans of the show. Sam Elliot makes several appearances in season 2, as Grace's love interest Paul. Another actor, probably most famous for his role in The Office, made a guest appearance in season 1 that fans might have missed.
Creed Bratton guest-starred in an episode of 'Grace and Frankie'
In the episode "The Bachelor Party," Grace tries to cheer Frankie up while she is detaching herself from Sol. Frankie thinks that a "say yes" night might do the trick. The two end up choosing each other's outfits and going out to a club, where two men buy them a whiskey flight from across the room. Grace and Frankie end up hanging out with these men at the bar. The actor who plays one of them is none other than Creed Bratton.
Bratton played a fictionalized version of himself during his time on The Office. His character was an eccentric hippie with a dark side. Some fans even speculated that Creed was the Scranton Strangler or a murderer in some other capacity.
In real life, Bratton is a kind-hearted actor and musician. He played lead guitar in the legendary American rock band The Grass Roots and has released seven original full-length albums, according to his official website. Bratton is also actively involved in charity work, and he's been making fans of comedy laugh for quite some time.