Cast of 'Belfast': Caitriona Balfe Gushes Over Jude Hill's Portrayal of Young Kenneth Branagh
The cast of 'Belfast' is led by 11-year-old Jude Hill playing a young Kenneth Branagh. 'Outlander' star Caitriona Balfe plays Jude's mother in the movie, and in a recent interview she gushed over her co-star's impressive performance in his first-ever acting role.
The Belfast cast can't get enough of each other. Kenneth Branagh's semi-autobiographical film inspired by his childhood in Ireland hits theaters Nov. 12. And it's already getting Oscar buzz. And not just for individual actors, but the whole main cast. While promoting the movie, the cast of Belfast have gushed over newcomer Jude Hill's portrayal of a young Branagh. Caitriona Balfe plays his mother in the film, and she called Hill a "shining light" in a recent interview.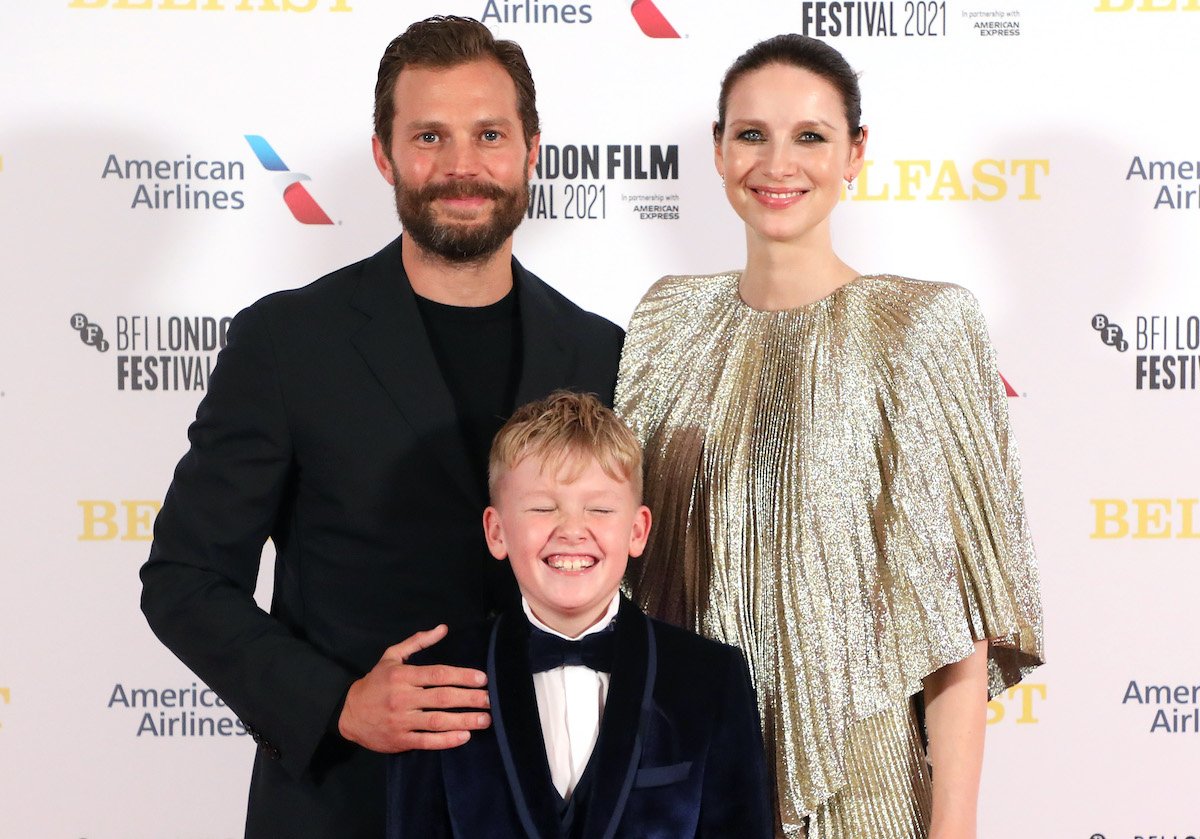 The cast of 'Belfast' includes 11-year-old Jude Hill
The cast of Belfast boasts a bevy of stars. Balfe's husband is played by fellow Irish actor Jamie Dornan. Dame Judi Dench, Ciarán Hinds, Lewis McAskie, Lara McDonnell, and more are also in the movie, which was filmed in black-and-white.
The movie takes place in 1960s Belfast, Ireland, a time of intense civil unrest and is told through 9-year-old Buddy's perspective. Buddy is intended to be a young Branagh, who has a deep love of movies and watches as his Ma and Pa (Balfe and Dornan) try to decide what to do after the civil unrest in Ireland ends up at their doorstep.
Belfast is Hill's acting debut. Balfe told Today she was in awe of his natural abilities. She said:
"He's amazing. First ever film, never worked on anything before in this sort of business. And he's just such a shining light. He's got such natural talent, and he's just such a lovely, kind, and sweet kid as well. It was amazing. We started all sort of torturing him, and then very quickly he turned the tables and he just tortured us for the rest of the production."
Caitriona Balfe and Jamie Dornan praise Jude Hill's acting in 'Belfast'
In an interview with the Associated Press, Balfe praised the young Hill's acting abilities and shared what it was like to work with him on set.
"What you see on screen is his ability to go through a range of emotions in a really pure, beautiful way," she said. "And that's what's so incredible of him as an actor. I think he is in life, one of the most sweet, kind of cheeky (but in a good way), good little boys. He's such a cool little kid."
"Wipes us off the screen for sure," Balfe added, smiling.
"He does," Dornan chimed in. "He sadly does."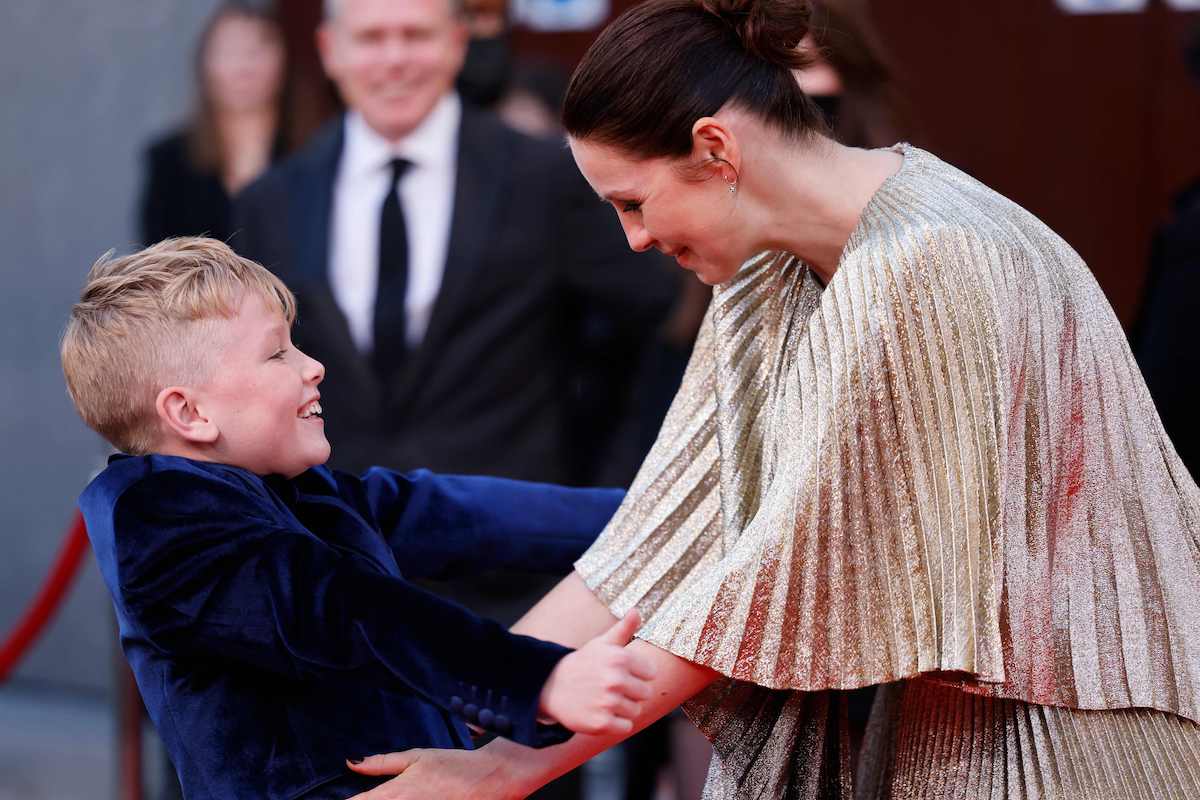 Playing a mother in 'Belfast' influenced Caitriona Balfe's decision to have a baby
Balfe also mentioned spending time with Hill's family on set. Naturally, his parents were present, given Hill's age. As were the parents of the other kids in the cast of Belfast. And as it turns out, spending time with Hill, McAskie, McDonnell, and their families while filming influenced Balfe's decision to become a mom herself.
The Outlander star told Variety's Awards Circuit podcast she and her husband, Tony McGill, found out she was pregnant not long after Belfast finished filming. Balfe was then pregnant while filming Outlander Season 6. Balfe said:
"Well I have to say, hanging out with Jude [Hill] who plays Buddy and Lewis [McAskie] who plays Will and Lara [McDonnell] who plays Moira, it has to have a good effect. They're just the most amazing kids, their mums were so cool, I was in a bubble with them, and I think it sort of gives you a kick just to be like, 'I'll do it. Why not?'"
According to Variety, Hill is being submitted for Best Actor consideration at the Oscars. Balfe and Dornan are being submitted in the supporting acting categories.