Where Is the Cast of 'Who's the Boss' Now?
Learn more about 'Who's the Boss?' and where the famous cast members are today.
The hit sitcom Who's the Boss? first aired in the fall of 1984 and ran for 8 seasons, to the delight of millions of fans. It is pretty safe to say that the show was somewhat ahead of its time – after all, you wouldn't expect to see a former major league baseball player becoming a live-in housekeeper for a business executive, her young son, and eccentric mother. The show is still well-remembered by those who loved it, so let's discuss what the cast of Who's the Boss? is up to now.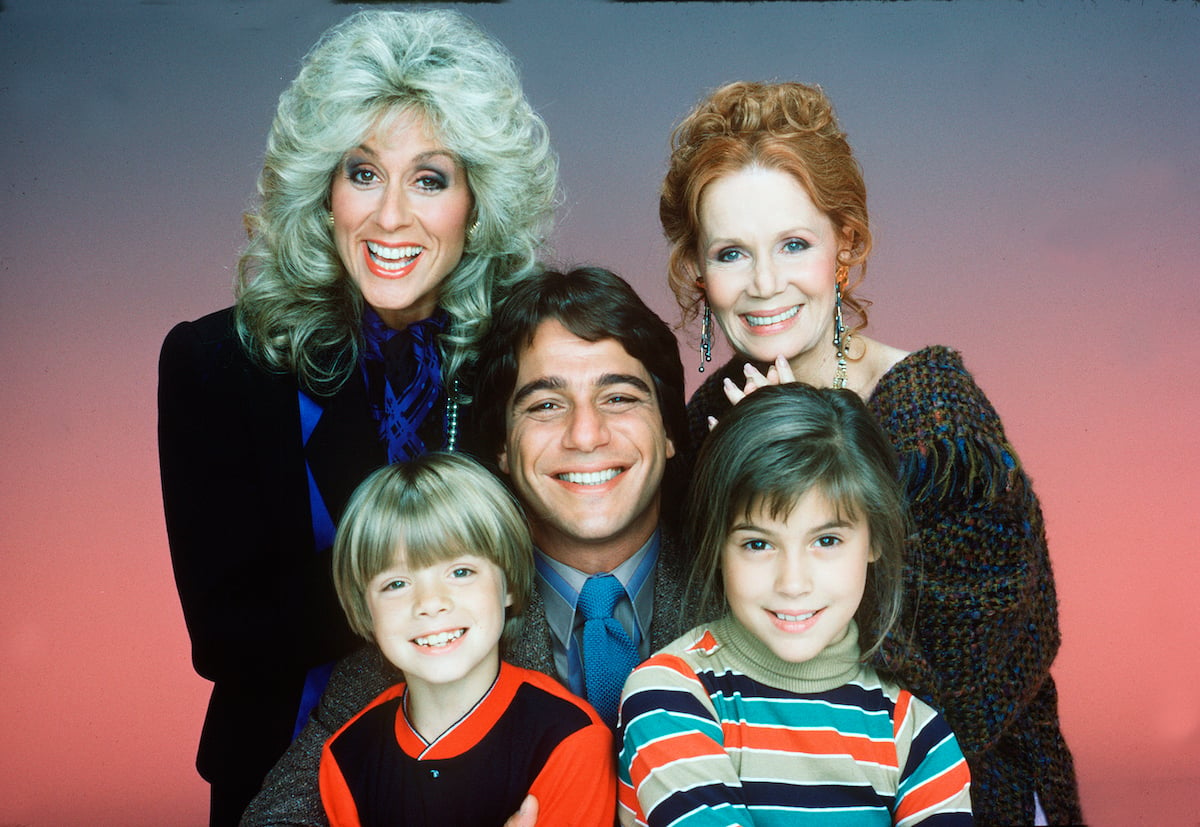 Where is the cast of 'Who's the Boss' now?
The show may have ended in 1992, but that doesn't mean that the actor's careers stopped as well. Tony Danza, who was on the show for the entire run, kept acting on the small-screen and also ventured into movies. According to Looper, the handsome actor had his own sitcom, The Tony Danza Show, and in addition to a few TV films, he eventually hosted his own talk show and even appeared on Broadway. Impressive!
As for Judith Light? She was also on for 8 years, and after the show ended, she continued doing stage acting and remained passionate about LGBTQ activism. One of Light's most significant roles was that of Judge Elizabeth Donnelly on the long-running crime drama, Law & Order: SVU, appearing in 25 episodes. That certainly wasn't all, as fans will remember Light on the show Ugly Betty, a role that earned her a Primetime Emmy Award nomination. The actor also appeared on Transparent and American Crime Story and received a star on the Hollywood Walk of Fame in 2019.
Who could forget the stunning Alyssa Milano in her first major TV role? These days, People reports that the married actor, who played Samantha for the show's entire run, advocates for women's rights, and had roles on '90s television shows, such as Melrose Place and Charmed.
Danny Pintauro, who portrayed little Jonathan for all 8 seasons, has pretty much kept things low-key since the end of the show. Staying mostly out of the public eye, he most recently appeared on The Quarantine Bunch, and before that, only had a small number of minor television roles. 
Katherine Helmond was a well-known actor long before she hit the small-screen as the man-hungry Mona, and she dabbled in a few things since. Fans will recognize her from her role on Everybody Loves Raymond, and she also did voice acting in the Cars movies. Sadly, Helmond died in 2019 at the age of 89, and had the role of Mona for the entire time Who's the Boss? aired.
'Who's the Boss?' was a beloved series
Who's the Boss? follows Tony Micelli (Tony Danza), who had recently lost his wife, and retired from his career in professional baseball after a shoulder injury. He is determined to have his young daughter, Sam, live the best life possible, so he does the unthinkable and answers an ad for a live-in housekeeping job for a newly divorced advertising executive, the uptight Angela Bower (Judith Light), her son Jonathan (Danny Pintauro), and Angela's quick-witted mother, Mona (Katherine Helmond). It's obvious that Tony and Angela have opposite personalities, yet the two, according to IMDb, raise their kids under one roof and explore life's adventures together, dealing with the ups and downs of everyday life. 
'Who's the Boss' ended in 1992
Over the show's course, it was obvious that Tony and Angela had feelings for each other, and everyone became one big, happy family. According to TV Line, the series ended after 196 episodes, with Tony preparing to move to Iowa and he and Angela planning a long-distance relationship and marriage.
After a few visits back and forth, they realize that they just can't live that far apart, and Tony returns to Connecticut and shows up on Angela's doorstep to "apply" for the available housekeeping position, and the pair continued on with the life that made them so happy for 8 years. Both feel that they are where they belong, and they realize how important it is to be together. 
RELATED: 'Who's the Boss?': Here's Who Is Returning for the Upcoming Reboot
Related post url: