'Catfish' Season 7 Episode 31 Recap: Kristina and Faith
'Catfish' Season 7 Episode 31 includes guest co-host Tallulah Willis and 21-year-old Kristina. Can they find her online lover, Faith?
Guest co-host, Tallulah Willis, joined Nev Schulman to help a young lady named Kristina. She is already in a two-year relationship, however, has been talking to another person online for seven months. Kristina is ready to begin a relationship with her online lover, but can they beat the Michigan winter to find their girl?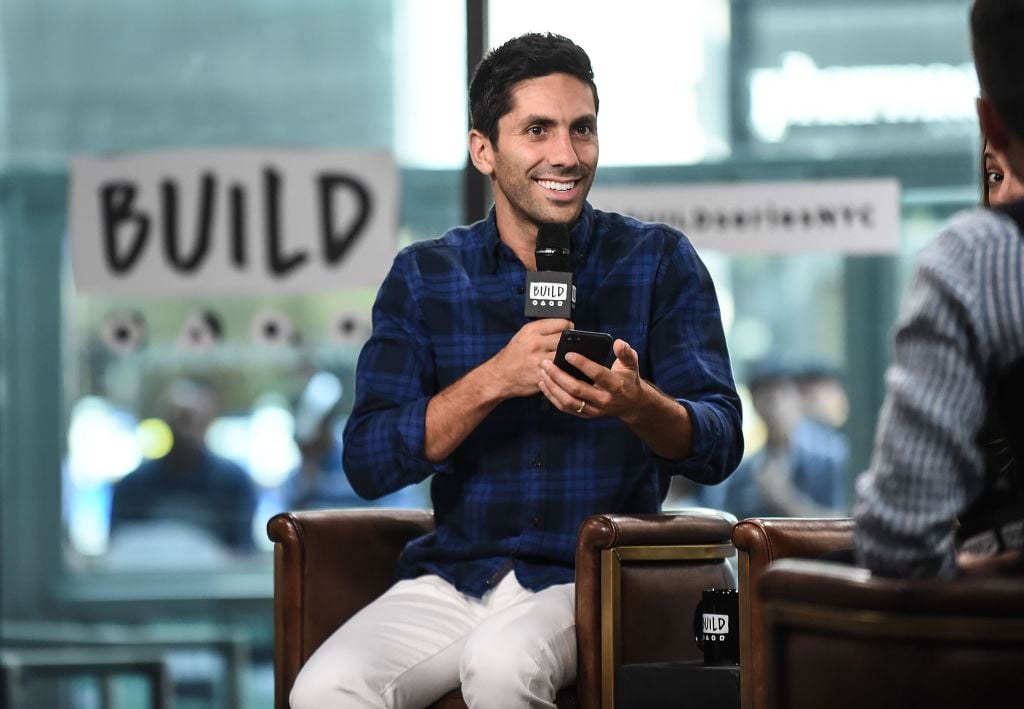 Kristina and Sami

Kristina is a 21-year-old who lives right outside of Detroit, Michigan in a town called Romulus. Even though Kristina wants to begin a relationship with Faith possibly, she already proposed to a woman named Sami. Sami and Kristina met through a mutual friend two years prior, and Sami moved from Ohio to Michigan to live with Kristina. Kristina even got Sami a ring, although the engagement has since been called off because Sami caught Kristina texting another girl.

Kristina and Faith

While Kristina and Sami were going through their rough patch, Kristina met Faith online in a virtual world. Kristina claimed Faith made her "feel things she never felt before" and wanted desperately to meet her. She also admitted that she was no longer in love with Sami, and would leave her to begin a relationship with Faith.

Kristina did not know Faith's last name and claimed that Faith does not have an Instagram or Snapchat. She also said she had not seen many pictures of Faith, has never video chatted with her, and she canceled their date even though they live in the same state. Kristina admitted she was a former Catfish and gave the same excuses as Faith.

Nev took one of the pictures Kristina has of Faith and entered it into Google Image Search. The picture came back with an Instagram link, and they soon realized the profile belonged to a UK soccer player named Elena. Her phone number matched where she said she lives, and they did locate a Faith among the 500 year-round Mackinaw Island residents.

Faith also said it would be difficult for them to get to her island because the waters freeze during the winter. When Nev called the Mackinac Island Ferry, they validated Faith's story and said they hoped to open in the morning. Therefore, Nev decided to go to the island and ask around for Faith.

Who is Faith?

In a Catfish first, Nev and the crew take Kristina's girlfriend, Sami, with them to meet Faith. Once they arrived to take the ferry to Mackinac Island, they realized the boat got stuck in ice a day prior. They also attempted to fly to the island; however, there were already people waiting ahead of them. It seemed like the crew would not catch their girl again, similar to the previous episode, until Sami admitted to Tallulah that she is Faith.

Sami then told Kristina that she and Faith are the same person, and said she did it to see if Kristina was cheating on her again. However, when Kristina began to open to Faith, Sami liked that because they were in a bad place in their relationship. While Sami wanted to continue dating Kristina, Kristina ended it and said she needed to focus on herself.

When Nev called Kristina for the two-month check-in, Kristina was working two jobs and going to school to obtain her GED. She said Sami now lives down the street, and while they are not a daily talking basis, they do still communicate and care about each other. Both Kristina and Sami decided to focus on themselves, although they could reconcile down the road.